Who needs Tinder when you can Sizzl?
Sizzl works like Tinder, with a meaty twist. Create your profile via Facebook, pick a few photos, and answer some bacon, er basic questions about yourself: Do you prefer turkey or pork? Chewy or burnt? If there were only one slice left on a date, WHAT WOULD YOU DO?!
Because in bacon love, these things matter. Obviously.
Shawn caught my eye, because he likes crispy bacon. I'm a chewy person. Since bacon opposites attract, we started chatting right away: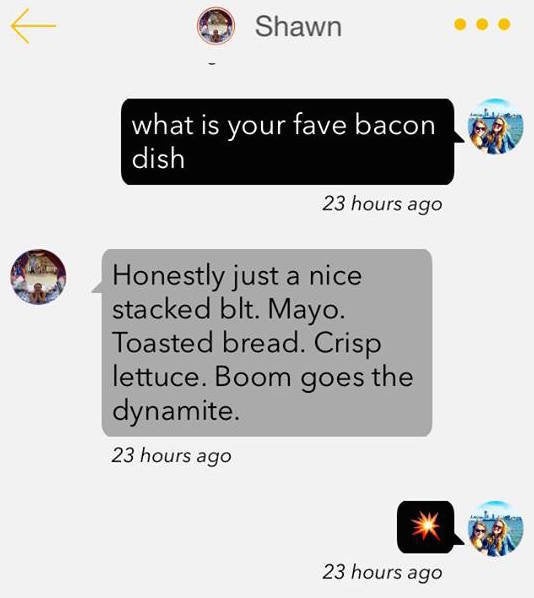 Next thing we knew, we had plans to meet up. I was cautious, but optimistic.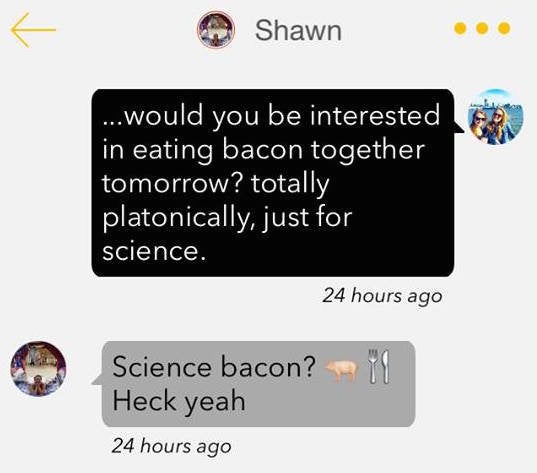 The date was as smooth as slow-cooked pork belly on a Saturday morning. Shawn was normal! He wasn't a serial killer. Nor did he eat cereal. 'Cuz he likes bacon.
Over peanut butter bacon burgers (duhh), we discussed everything from bacon to dating apps to bacon-themed dating apps to travel to bacon to dating apps. Our waitress kept asking how our "bacon date" was going. We couldn't reply, because we were too busy "Lady and the Tramping" with thick-cut slices of crispy pork: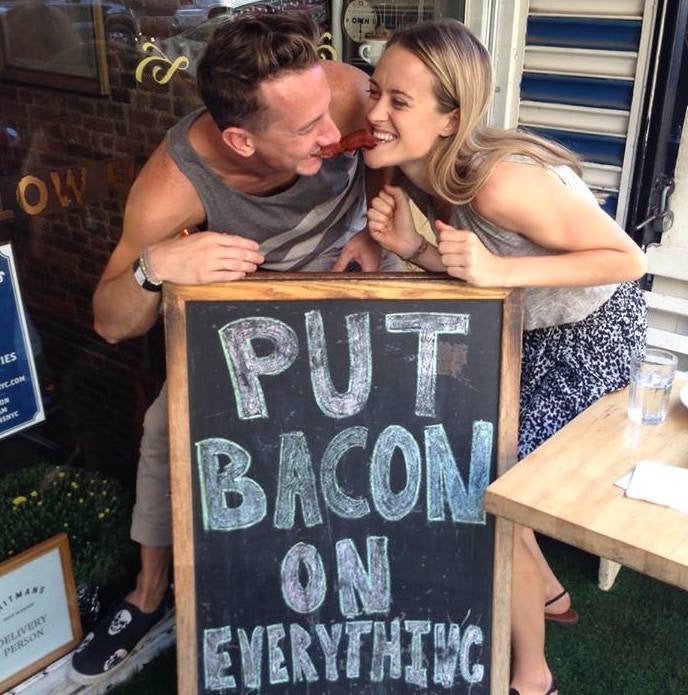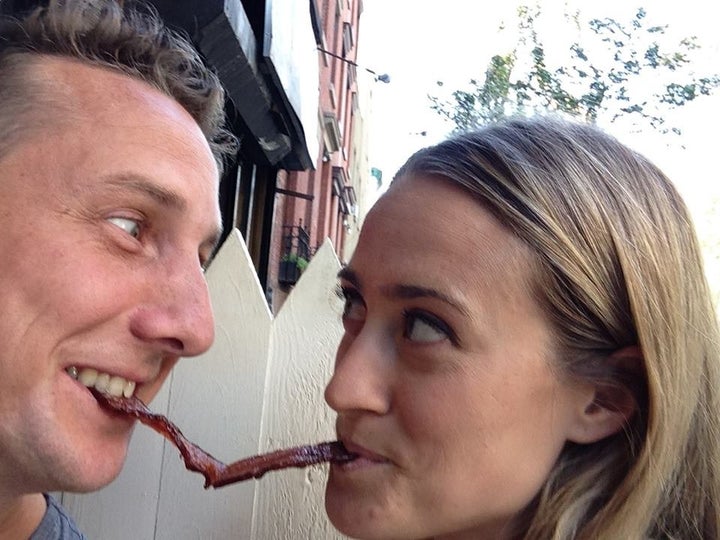 Sizzl is clearly a great way to meet fellow foodies... and maybe even your bacon soulmate. While it's uncertain if our relationship will heat up, I know Shawn won't go bacon my heart.
You can get Oscar Mayer's Sizzl app via the app store: