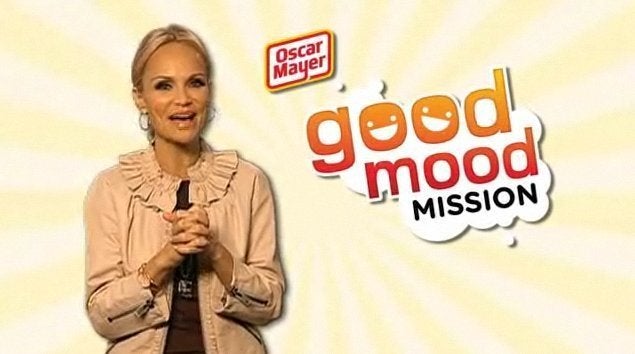 This June, Oscar Mayer is taking a stab at hunger in America with their Good Mood Mission, an effort to raise 3 million pounds of food for families in need. The company has teamed up with Broadway star Kristin Chenoweth for the campaign.
The company, best known for their rovering 'Wienermobile', kicked off the campaign by donating 1 million pounds of food to Feeding America, the country's largest hunger relief nonprofit organization. Then, they asked Americans to share things that make them happy, or 'good moods,' on their website.
For each 'good mood' shared on the Good Mood Mission website, Oscar Mayer is donating one pound of food to Feeding America. For each individual that shares their good mood with five friends, the company will give five pounds of food. Each person that becomes a fan of Oscar Mayer on Facebook will get ten pounds of food donated to the hungry in their honor. The website also allows users to see what good moods others have shared. For one, it's "a hug from my Granddaughter" that brings a smile; for another, "a summer night around a campfire" brings joy.
The company is close to reaching their goal -- they only need approximately 34,000 more Americans to share their good moods to reach the 3 million pound mark.
Popular in the Community