United Continental chief executive Oscar Munoz was extremely stressed in the days and weeks leading up to a debilitating heart attack earlier this month, a source familiar with the situation told The Huffington Post.
A bike rider who golfs and plays tennis, the 56-year-old Munoz was exercising when the heart attack happened just a few weeks after stepping into the CEO role, according to the source. He has since taken a leave of absence and United has appointed an interim chief. The company would offer no further detail.
Though we can't speculate on Munoz's overall health, the incident serves as a forceful reminder of the strong link between work stress and well-being. It underscores just how terrible a role a grueling schedule and pressurized job can play in a person's life.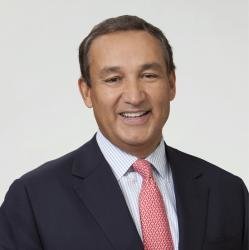 Munoz was facing down a punishing work schedule of his own creation -- flying around the country on a 90-day listening tour to meet with disgruntled employees and angry customers. In an interview with the Wall Street Journal earlier this month, he said United must perform a "public mea culpa" for its poor performance in recent years. He spoke of trying to win back his employees.
He flew on regional jets -- and often wound up getting the same cramped seat, presumably in coach, according to a report in the Chicago Tribune. He wasn't sleeping much. He told the paper he was responding to email complaints from customers and employees at 3 a.m.
His conversations with United employees were "candid, and confrontational," he told several news outlets. So basically, the guy was flying around the country to get yelled at.
Meanwhile, Munoz, who had served on the company's board and was most recently the president of rail company CSX, was also facing down a good deal of criticism that he wasn't cut out for the job. One columnist called him an "intern" who doesn't know anything about running an airline.
His efforts were widely scrutinized by analysts and by customers.
The airline itself -- which ranked at or near the bottom for customer service and was dealing with technology glitches -- was still struggling to adjust to its 2010 merger with Continental.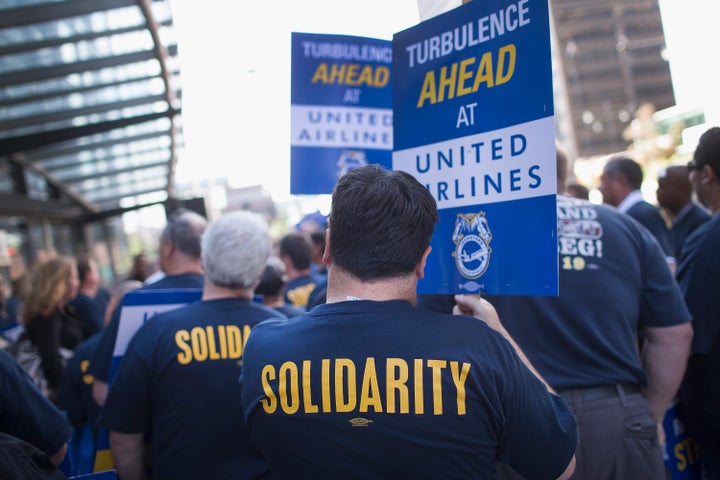 Munoz got the job after his predecessor was forced to step down amid a corruption scandal.
"Munoz was probably the only person they were comfortable with that they could get to fill in at short notice under highly unusual and negative circumstances," said George Hobica, founder of Airfarewatchdog.
"I don't think he was in the job long enough for the considerable challenges he would face to have an effect on his health," Hobica said. "This was just a pre-existing health issue that was an unfortunate coincidence," he said of the heart attack.
Yet, doctors told HuffPost, stress is the kind of thing that can aggravate existing conditions.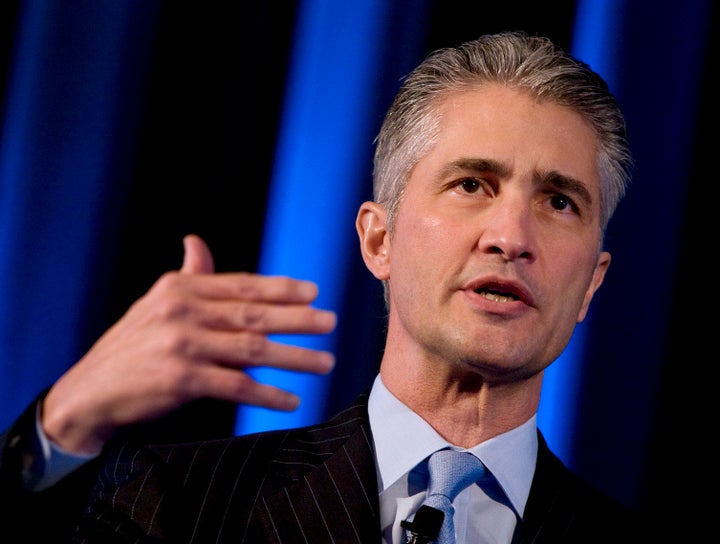 And while it would be simplistic to say that work stress causes heart attacks, there's a raft of research showing a strong correlation between the two. A growing number of doctors, psychologists and even executive coaches are taking notice of stress' outsized role in workers' health.
"We see people that have heart attacks in excessive emotional stress all the time," said Malissa Wood, a cardiologist at Mass General Hospital. "If there's a new stressor that is very profound: a new job, loss of a loved one, a bankruptcy. That can place your body under excessive emotional stress."
That stress can lead to all kinds of problems, including exacerbating underlying issues and causing people to stop taking medication, to smoke, to drink. And the heightened emotional state can itself can put undue strain on the heart.
Wood said one of her patients, a man in his mid-50s responsible for launching a statewide project, was feeling so worried about the project that he had a stress heart attack a week before it was to be unveiled.
"He tore an artery in his heart," she said. "He was under more stress than he'd ever been under in his life, feeling overwhelmed, got chest pain and sought attention."
Although Munoz was apparently exercising when he had his heart attack, Wood said it's very rare for someone to go into cardiac arrest while working out.
"It gets a lot of notoriety from people who don't like to exercise," she said, and noted that stress is far more of an exacerbating factor in terms of cardiac health.
"Multiple large studies have identified that stress, anxiety and depression are associated with first and second heart attacks," said Wood, who is a behavioral cardiologist -- meaning she helps people figure out how to manage their stress as a way of improving their health.
Some people recommend practicing meditation or mindfulness as a way to cope with an overwhelming workload. If you have too much on your plate, Wood suggested, "figure out how to delegate responsibilities."
Other executive coaches and academics advise something pretty obvious for those under a lot of pressure: Take breaks.
The overwork issue resonates no matter what your feelings are about the work schedules of people who make approximately a bajillion times more dollars than you.
Indeed, stress levels are higher among those in lower-income households. And those workers are even more vulnerable to the health risks that overwork brings on.
"Many employees are in a state of chronic distress. Simply trying to keep their head above water," said Jennifer Hunter, a cognitive behavioral therapist at the Cleveland Clinic who works with companies on stress management.
And the boss' stress can have an immense influence on a whole organization.
When the boss is stressed, so is everyone else, former eBay CEO John Donahoe told HuffPost earlier this year. When he was chief executive at eBay, Donahoe made sure to take care of himself, get enough rest and exercise. He used to take half or full-day "thinking days."
A mentor taught him early on that the boss' health and well-being is important to everyone.
"It helped me understand that taking care of myself was actually part of my job," Donahoe said. And when the job got particularly stressful, he said, "it was even more important to try and do whatever it takes to get enough sleep and exercise."
Popular in the Community