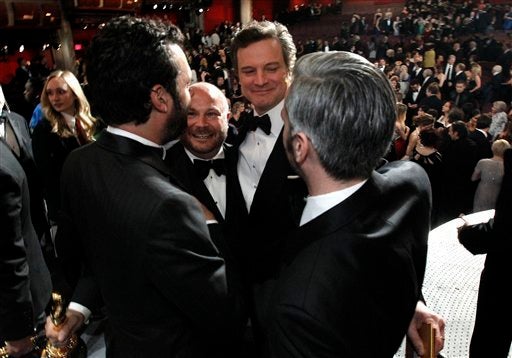 If you watched the Oscars the other week as I did, you saw some of Hollywood's best talent on display. The night saw people who had long been due for their moment, from Colin Firth to Aaron Sorkin, actors, writers, directors and artists who have been working hard, honing their craft for years, in many cases since their youth, finally receive the ultimate recognition from their peers.
Whether they are refined stylized dramatic pieces or comedies that force you into side-splitting laughter, to make a great film you need great filmmakers. But, where do the next Steven Spielbergs, David Finchers or Kathryn Bigelows come from? We have a tendency to assume they will always be there, that a strong creative class will always exist. But these creative filmmakers don't just appear, and they certainly don't grow on trees. Who will be nominated for the 102nd Oscars in 2030?
Eight years ago, when I was in high school, my friends Chris Casey, Emma Wiseman and I founded the Westport Youth Film Festival (WYFF) in Westport, Connecticut. We were inspired by the films we saw our peers making. Believing in the importance of an exclusive and professional venue for their work, we created the first one of its kind. To this day WYFF is the only youth driven film festival in the world that is open only to high school filmmakers. It's a day for these students to be the stars, to see their films play in a movie theater on the big screen, and to celebrate their work.
In the past eight years WYFF has received thousands of entries from all fifty states, and over thirty countries around the world. What started as a simple idea has become an international institution, a home for high school filmmakers. Filmmaking is a world full of rejection, and as a young person, it's easy to get discouraged quickly. WYFF provides a chance to tell young filmmakers that they're on the right track. With widespread and deep cuts to arts education programs in high schools over the past decade, organizations like WYFF exist to fill that gap, to say yes to young filmmakers and put them on the path to accepting that gold statue on Oscar night.
Film matters. As a culture, we need good films, it's central to our way of life, our exchange of ideas, and our basic social interactions. Films like Schindler's List tell us stories that we need to hear and remember. Films like An Inconvenient Truth spur us to action. Films like Philadelphia inspire us. Movies are what we share with friends and family, they're where we share moments with our girlfriends or boyfriends... Eight times out of ten, when we start talking to someone we've just met, or are looking for a topic to fill an awkward silence in a conversation, we turn to movies, "Seen any good movies lately?" We need to support and encourage these filmmakers and the future of film.
If you are a high school filmmaker I urge you to enter WYFF. If you know one, I ask you to forward them this post and encourage them to enter WYFF. The deadline to enter the festival is March 15. Apply here
Then tune in to see them at the 102nd Academy Awards.
REAL LIFE. REAL NEWS. REAL VOICES.
Help us tell more of the stories that matter from voices that too often remain unheard.