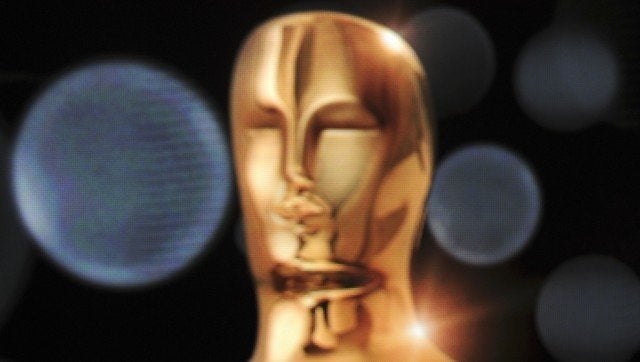 Their picks. (My deletions.) My picks. Not all that different. Except where they are extremely different.
American Hustle
(Captain Phillips) The Past
(Dallas Buyer's Club) Prisoners
(Gravity) Inside Llewyn Davis
Her
Nebraska
(Philomena)
12 Years a Slave
(The Wolf of Wall Street)
NOTE: Please note as I am crucified for not loving American Hustle quite as much as everyone else that I did pick it as one of only seven Best Pictures. Not nine like the indecisive Academy.
(David O. Russell) Joel and Ethan Coen
Alfonso Cuaron
Alexander Payne
Steve McQueen
(Martin Scorsese) Spike Jonze
NOTE: I was not the biggest Gravity fan, but I would vote for Cuaron as Director here.
(Christian Bale) Oscar Isaac
Bruce Dern
Leonardo DiCaprio
(Chiwetel Ojiofor) Michael B. Jordan
Matthew McConaughey
NOTE: Both of the omitted actors were tremendous. I just liked the other five better. Jordan's is the most overlooked performance of the year.
(Amy Adams) Berenice Bejo
Cate Blanchett
(Sandra Bullock) Barbara Sukowa
Judi Dench
(Meryl Streep) Olivia Wilde
NOTE: Obviously, I have a thing for foreign women. But I did have an American actress on here. Just not any of the ones that actually got selected.
Barkhad Abdi
(Bradley Cooper) Will Forte
Michael Fassbender
Jonah Hill
Jared Leto
NOTE: I have no problem with Cooper. I just didn't want to leave the right side totally blank.
Sally Hawkins
Jennifer Lawrence
Lupita Nyong-o
(Julia Roberts) Melissa McCarthy
June Squibb
NOTE: This is the annual plea for recognizing comedians. McCarthy will probably monopolize this for the next few years.
(American Hustle) The Past
Blue Jasmine
(Dallas Buyer's Club) Prisoners
Her
Nebraska
NOTE: There were SO MANY good original screenplays this year. Kind of gratifying actually.
(Before Midnight) Lee Daniels' The Butler
Captain Phillips
Philomena
12 Years a Slave
The Wolf of Wall Street
NOTE: There not so many good adapted screenplays. I would have been content just picking four.
Calling all HuffPost superfans!
Sign up for membership to become a founding member and help shape HuffPost's next chapter