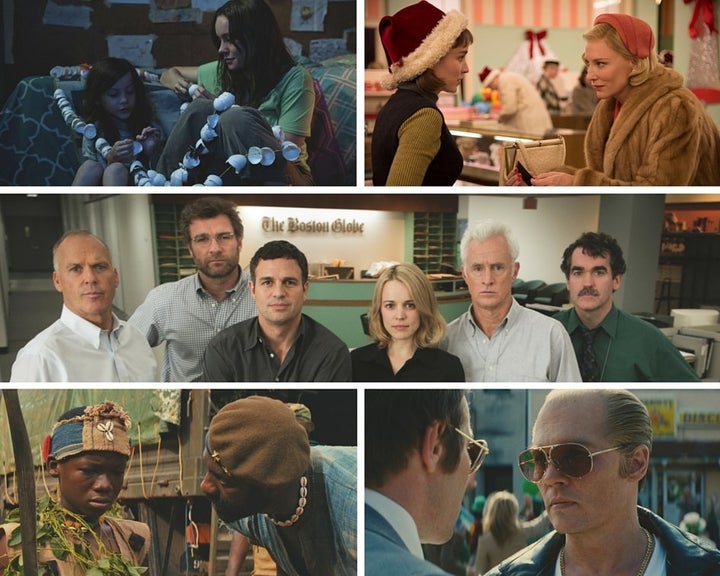 Oscar season has begun, if you subscribe to the adage that the September film festivals -- Telluride, Venice and Toronto -- are what shift the movie calendar from gargantuan summer blockbusters to gargantuan awards caliber. The race is young, but critics' reactions to fall releases can make or break their Oscar buzz. With the Toronto Film Festival having come to a close on Sunday, we have a mildly clearer picture of what the nominations could look like come January, even if many pundits agree a durable front-runner hasn't yet emerged.
This post has been updated to include Best Director.


BEST PICTURE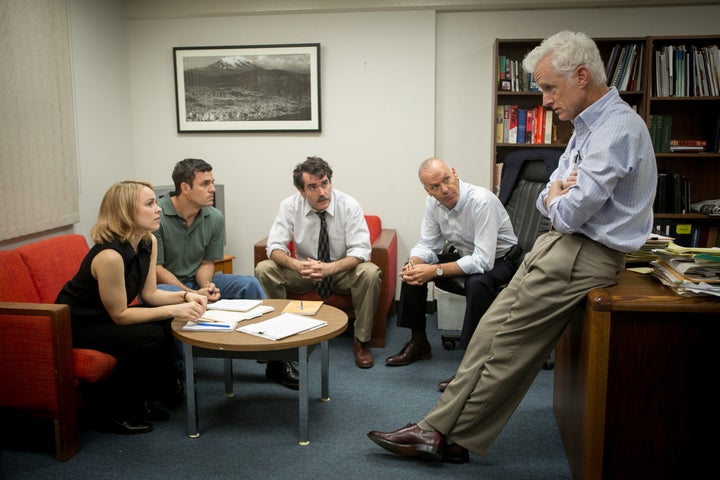 "Spotlight," Tom McCarthy's admirable portrait of the Boston Globe's 2001 investigation into local Catholic priests' child sex abuse, won favorable reception at Telluride and Venice, but it exploded at Toronto, where some dubbed it the new Best Picture front-runner. Boasting both social resonance and the sort of traditional storytelling that has a toehold with the Academy, think of "Spotlight" as a contemporary "All the President's Men," which earned a nod in 1977.
The other festival fortress appears to be the moving transgender drama "The Danish Girl," buoyed by Tom Hooper's recent Academy endorsements, "The King's Speech" and "Les Misérables." Its timely subject matter lends "Girl" added gravitas, and the movie is shot in the lush period-piece stylings that appeal to awards groups. The other big Toronto hits -- "The Martian," "Truth," "Beasts of No Nation," People's Choice Award winner "Room" and Sundance holdover "Brooklyn" -- will face a tougher battle, largely because they must contend with still-unseen titles from Steven Spielberg ("Bridge of Spies"), Quentin Tarantino ("The Hateful Eight"), David O. Russell ("Joy") and Alejandro González Iñárritu ("The Revenant"). I expect most of the festivals' iffier gambles will succumb to rapturous Cannes favorite "Carol" and Danny Boyle's new Steve Jobs biopic, which Telluride critics called "electric" and "sophisticated."
Predictions: "Carol," "The Danish Girl," "The Hateful Eight," "Inside Out," "Joy," "The Revenant," "Room," "Spotlight," "Steve Jobs"


BEST ACTRESS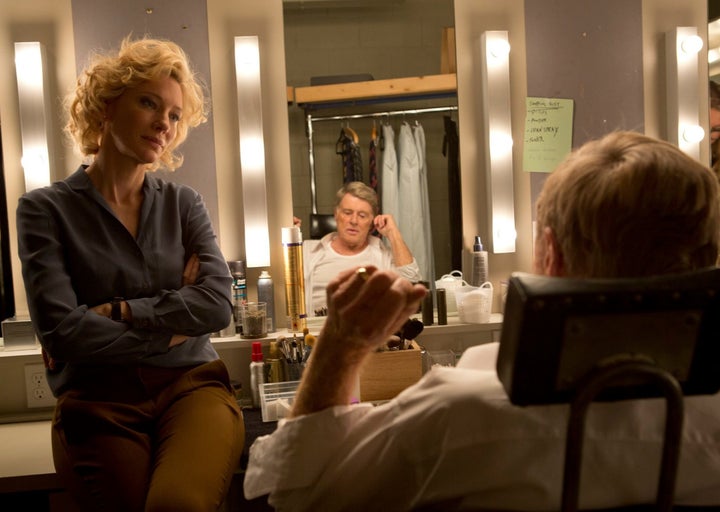 Could this race be Cate Blanchett vs. Cate Blanchett? She won for "Blue Jasmine" just two years ago, but she's destined to pick up a nomination for either "Carol" or "Truth," where she stands out as the stately CBS producer who spearheaded the chided "60 Minutes" report that led to Dan Rather's downfall. As it turns out, the last actor to earn two noms in the same year was, in fact, Cate Blanchett, who was up for "Elizabeth: The Golden Age" (lead) and "I'm Not There" (supporting) in 2007. Rules stipulate that a performer cannot occupy two slots in the same category, though, so we can probably toss out the "Truth" recognition in favor of Brie Larson, who is stunning as a young mother held captive in "Room."
There were additional Toronto rumblings about Maggie Smith's performance in "The Lady in the Van" (a role she originated onstage in London), while Charlotte Rampling strolled through glowing "45 Years" reactions with her Berlin Film Festival actress award and Saoirse Ronan still toted Oscar buzz from Sundance as an Irish immigrant in the coming-of-age drama "Brooklyn." The weepy "Beaches" update "Miss You Already" won't be high on the Academy's radar, but Toni Collette and Drew Barrymore are at least worth a look. A huge determiner in the race will be whether Focus Features stumps for Alicia Vikander's exceptional "Danish Girl" performance as lead or supporting. It should be lead, as the story is just as much hers as it is Eddie Redmayne's -- but the studio might see an easier portal within the (slightly) less-crowded supporting field. At this point, it looks like 2016's Best Actress derby could be as congested as Best Actor was in 2015. I haven't even mentioned Lily Tomlin in "Grandma" or Charlize Theron in "Mad Max: Fury Road."
Predictions: Cate Blanchett, "Carol" / Brie Larson, "Room" / Jennifer Lawrence, "Joy" Charlotte Rampling, "45 Years" / Saoirse Ronan, "Brooklyn"


BEST ACTOR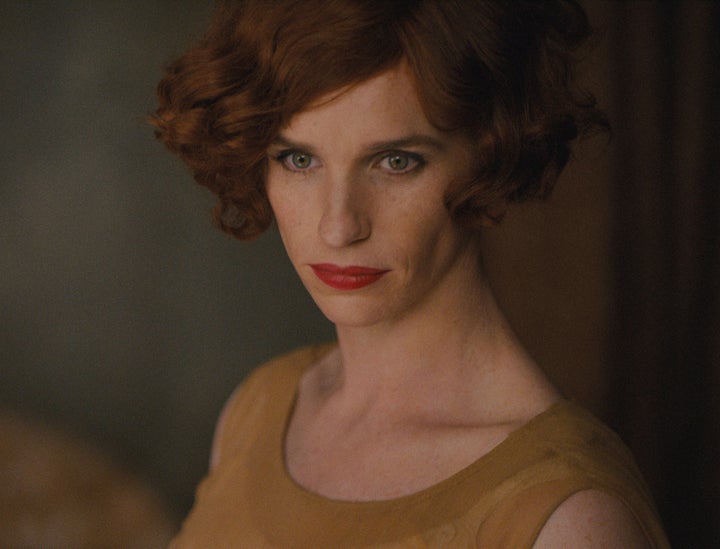 Eddie Redmayne won Best Actor this year for his physically daunting turn as Stephen Hawking. Oscar statistics indicate the Academy favors older actors, so I'm dubious the 33-year-old Redmayne can pull off another victory, despite his elegant work portraying the first person to undergo gender-confirmation surgery. Matt Damon carries a lot of "The Martian" on his stranded shoulders, but the movie's populist sci-fi may be too broad to go to bat against Michael Caine in the old-age meditation "Youth" and Johnny Depp's terrifying Whitey Bulger stint in the otherwise messy "Black Mass." If you're of the mind that children should earn Oscar nominations, pay attention to Jacob Tremblay, the 8-year-old actor charged with experiencing the world for the first time in "Room." And if Variety is correct in reporting that Mark Ruffalo's "Spotlight" role will be campaigned as a lead, he might make the shortlist too. (I retract my earlier statement -- it looks like the Best Actor contest is just as crowded this time.)
But plenty of gentlemen fizzled out at Toronto, namely Tom Hiddleston in the flaccid Hank Williams biopic "I Saw the Light" and Tom Hardy playing gangster twins in the cartoonish "Legend." Bryan Cranston's "Trumbo" turn, on the other hand, sits somewhere in between -- he effectively channels haughty Old Hollywood as blacklisted screenwriter Dalton Trumbo, but the film is something of a missed opportunity, even for a voting body that adores movies about itself. I'd keep your money on Michael Fassbender's Steve Jobs portrayal for now, but don't discount Tom Hanks' latest Spielberg collaboration, "Bridge of Spies," which has yet to screen for critics.
Predictions: Johnny Depp, "Black Mass" / Leonardo DiCaprio, "The Revenant" / Michael Fassbender, "Steve Jobs" / Tom Hanks, "Bridge of Spies" / Eddie Redmayne, "The Danish Girl"


BEST SUPPORTING ACTRESS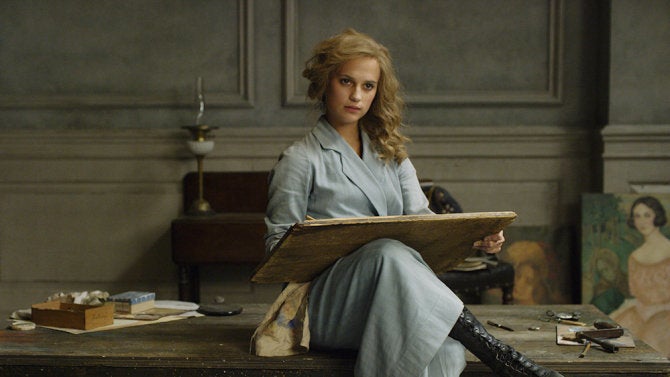 Rooney Mara won Cannes' actress prize for "Carol," so everyone else in contention is swimming in her waters. From the festival scene, Vikander is probably her biggest threat, if she goes supporting. Jane Fonda has a memorable role in "Youth," but it may be too brief to hit the Academy's register. Ellen Page plays second fiddle to Julianne Moore in the gay-rights drama "Freeheld," but the movie is too flat for either performance to make a dent. Keep an eye out for several undercard players, though: Julie Walters is a hilarious highlight of "Brooklyn," Rachel McAdams has the only female role in "Spotlight," Joan Allen makes a nice comeback in "Room," Rachel Weisz is touching in "Youth," Helen Mirren is devilishly campy as gossip columnist Hedda Hopper in "Trumbo" and Jessica Chastain grounds "The Martian" as the commander of its central mission. Tough break for Elle Fanning, however, whose trans drama "About Ray" has suffered dicey critics and the politics of Harvey Weinstein. (Julianne Moore deserves brownie points for playing a Danish academic diva in the Baumbach-esque comedy "Maggie's Plan," but it doesn't have a distribution deal yet.) If I had my way, there would be room for Kristen Stewart ("Clouds of Sils Maria"), Elizabeth Banks ("Love & Mercy") and/or Kristen Wiig ("The Diary of a Teenage Girl") too. At least Kate Winslet can count on "Steve Jobs" kudos, which will hopefully give her reason to forget the atrocity that is "The Dressmaker."
Predictions: Jennifer Jason Leigh, "The Hateful Eight" / Rooney Mara, "Carol" / Alicia Vikander, "The Danish Girl" / Julie Walters, "Brooklyn" / Kate Winslet, "Steve Jobs"


BEST SUPPORTING ACTOR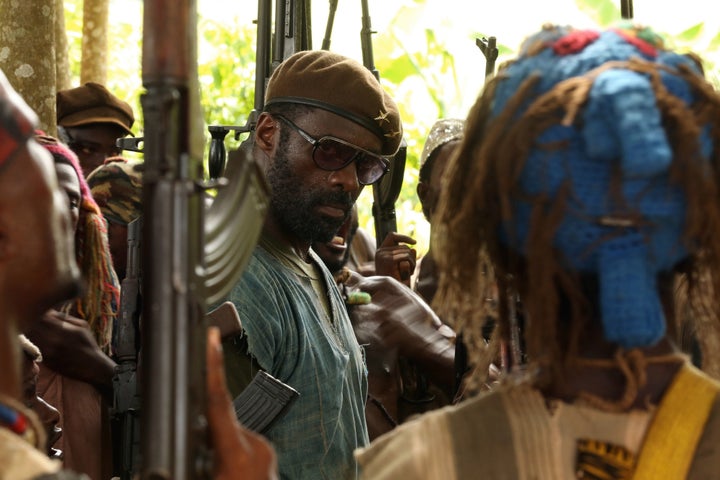 If there's any festival performance that should headline the supporting-actor conversation right now, it's Joel Edgerton, who showcases the perfect dose of warmth in his sleazy "Black Mass" FBI informant. Toronto critics extolled him, but Edgerton may suffer from serving as benchwarmer to a much showier Johnny Depp. Idris Elba could keep us from seeing another #OscarsSoWhite year with "Beasts of No Nation," where he plays a tyrannical West African warlord. But the movie's Netflix platform makes its impact unpredictable, and his young co-star, Abraham Attah, commands a lot of the project's plaudits. It's Michael Keaton, then, who seem the likeliest festival darling to carry his buzz all the way to January. Keaton's "Spotlight" outing rises above the film's ensemble, giving the actor a chance to claim a trophy after losing for "Birdman" this year. I'm also here to say that a supporting bid for Paul Dano's top-notch work in the Brian Wilson biopic "Love & Mercy" is category fraud, but I'll accept it if it means he gets the nomination. That's a tough one considering the movie premiered at Toronto in 2014. You're probably likelier to hear the words "Oscar nominee Seth Rogen" in a few months, thanks to "Steve Jobs."
Predictions: Idris Elba, "Beasts of No Nation" / Tom Hardy, "The Revenant" / Samuel L. Jackson, "The Hateful Eight" / Michael Keaton, "Spotlight" / Mark Rylance, "Bridge of Spies"
BEST DIRECTOR
This category is stacked. Steven Spielberg ("Bridge of Spies"), Alejandro González Iñárritu ("The Revenant") and Tom Hooper ("The Danish Girl") are easy favorites, while Quentin Tarantino ("The Hateful Eight") and David O. Russell ("Joy") are more past nominees who could easily round out the list. In "Django Unchained" fashion, I bet "Hateful Eight" will collect a screenplay shout-out as consolation for Tarantino's snub. My hope is that George Miller makes it in for "Mad Max: Fury Road," but the slate of contenders is probably too strong: Danny Boyle ("Steve Jobs") is at the top, but watch out for Tom McCarthy ("Spotlight"), Todd Haynes ("Carol"), Cary Fukunaga ("Beasts of No Nation"), Ridley Scott ("The Martian"), Angelina Jolie ("By the Sea"), Ron Howard ("In the Heart of the Sea"), Paolo Sorrentino ("Youth"), Laszlo Nemes ("Son of Saul") and John Crowley ("Brooklyn"). And who says Hollywood needs more female directors?
Predictions: Danny Boyle, "Steve Jobs" / Tom Hooper, "The Danish Girl" / Alejandro González Iñárritu, "The Revenant" / Tom McCarthy, "Spotlight" / David O. Russell, "Joy"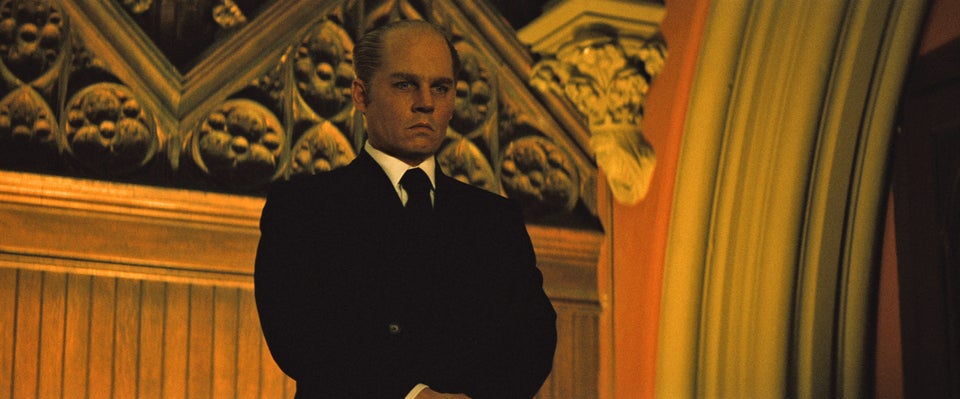 Fall Movie Preview 2015
For a constant stream of entertainment news and discussion, follow HuffPost Entertainment on Viber.
Popular in the Community