With electric violet gowns and sleek black belted jackets, Oscar de la Renta's Fall 2013 collection sashayed down the runway on Tuesday night as the Dominican designer unveiled his latest collaboration with British designer John Galliano at New York Fashion Week.
The much anticipated show marked Galliano's return to the runways since he was dismissed from French fashion house Christian Dior in 2011 for anti-Semitic remarks and expressed admiration for Hitler.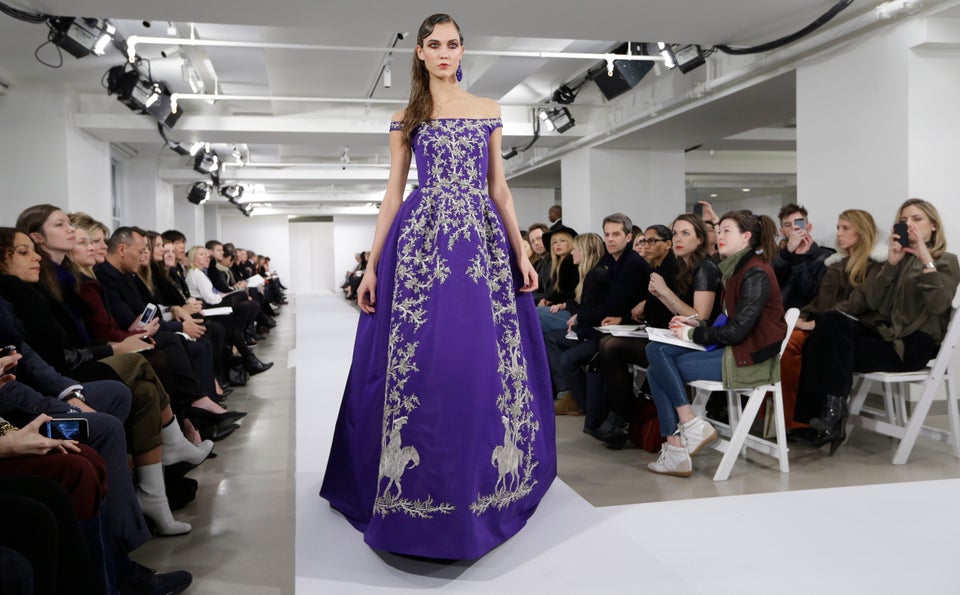 Oscar de la Renta & John Galliano: NYFW Fall '13
"I like hearing what he thinks should be changed and improved about each piece we are showing in the fall collection," said De la Renta to the magazine.
"He told me to walk as though I'd been dancing all night, for three days, in a Spanish café with some beautiful Spanish men and my hair was all wet from sweat," she told the Cut.
Oscar de la Renta's new collection presented several dresses in vivid shades of purple, blue and green, but also played with textures, prints and black lace. The belts and hats were instrumental in this sophisticated show.
Did you like the new collection? Share your thoughts with us in the comments below.
Popular in the Community