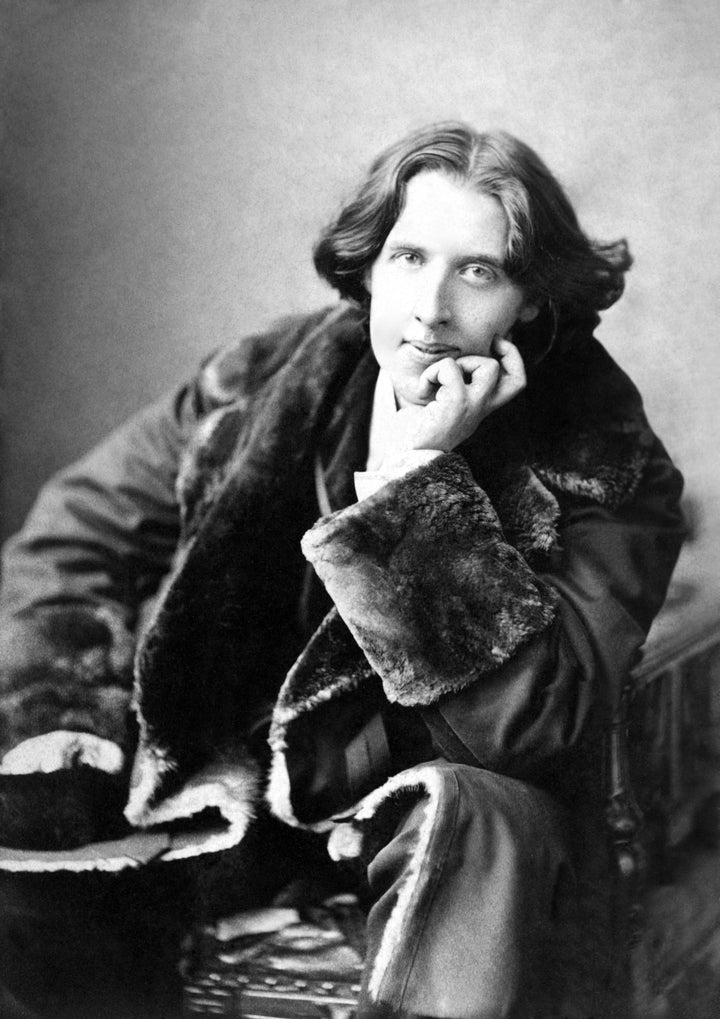 Eight decades before the Beatles invaded America in the winter of 1964, another long-haired, eccentrically dressed young Celt mounted his own one-man British Invasion. His name was Oscar Wilde, and his arrival in the colonies was as media-saturated as the Beatles', and almost as entertaining. By the time his 15,000-mile tour of America was over 11 months later, neither Wilde nor his host country would ever be quite the same.
The Oscar Wilde who arrived on American shores on the day after New Year's, 1882, was not yet the larger-than-life figure we know and love today, but he was getting there. He disembarked from the transatlantic steamship Arizona at Staten Island wearing a bright green overcoat with fur collar and cuffs, a matching fur hat, and a sky-blue cravat. Asked by a custom's agent if he had anything to declare, he apparently replied: "I have nothing to declare except my genius."
Like many of Wilde's best-known witticisms, it actually meant a great deal more than it said. The twenty-seven-year-old Wilde may well have been a genius already by that stage of his career--at self-promotion, if nothing else--but he would prove to have quite a bit more to declare during the course of his visit. And these declarations, made to audiences of Park Avenue millionaires, Colorado silver miners, San Francisco bohemians, and bemused Midwestern bankers, would add immeasurably to the legend that Wilde invented for himself as he went along.
Wilde had already become famous in England as the leading proponent of the Aesthetic Movement, which he airily defined as "the science of the beautiful." His trademark green carnation, worn on his coat lapel, had been slavishly imitated by all the smart young men in London and Oxford, and his brilliant dinner-party quips had been repeated by everyone from the Prince of Wales to the neighborhood greengrocer. "A man who can dominate a London dinner-table," Wilde observed, "can dominate the world." He intended to prove his point by dominating America.
Wilde began performing even before he set foot on American soil, letting it be known to his fellow passengers that he was somewhat disappointed by the Atlantic Ocean. "I am not exactly pleased with the Atlantic," he said. "It is not so majestic as I expected. The sea seems tame to me. The roaring ocean does not roar." The quote made headlines across the world: "Mr. Wilde Disappointed with Atlantic." A letter to the editor appeared a few days later in London's Pall Mall Gazette. "I am disappointed in Mr. Wilde," it read. It was signed, "The Atlantic Ocean."
Sent over from London by theatrical producer Richard D'Oyly Carte as a sort of walking, talking publicity poster for Gilbert and Sullivan's comic opera, Patience, whose "fleshly poet" Bunthorne was modeled on him, Wilde quickly demonstrated that he was a good deal funnier and more quotable than the play he was supposed to be promoting.
Crowds of newspaper reporters trailed after him, repeating his choicest quips for their readers. High society matrons competed for his presence at their tables. Literary figures as different in talent and temperament as Walt Whitman, Henry Wadsworth Longfellow, and Harriet Beecher Stowe welcomed him into their homes. Even Jefferson Davis, the former president of the Confederacy, hosted Wilde overnight at his Mississippi estate.
During his extraordinarily crowded year in North America, Wilde seemingly went everywhere and saw everything, delivering 140 lectures in 260 days, from the Canadian Maritimes to the coast of California, from northernmost Maine to southernmost Texas. In the process, he helped alter the way Americans, still reeling from the most destructive war in the nation's history, conceived and interpreted traditional masculinity.
A vision of affected preciosity in satin knee breeches, black silk stockings, crushed-velvet coat, frilly lace collar, and patent-leather dancing slippers with silver bows on top, Wilde may have looked the part of the stereotypical fop. But appearances, as he quickly demonstrated, were deceiving. His firm handshake, boundless energy, unquenchable good humor, and unexpected ability to out-drink any and all challengers quickly won over his American hosts, who were naturally predisposed to appreciate rugged individualism in even its most exotic forms.
The affection ran both ways. "The American man may not be humorous, but he is certainly humane," Wilde told his fellow-countrymen after his return to England in the winter of 1883. "He tries to be pleasant to every stranger who lands on his shores and makes every chance visitor feel that he is the favored guest of a great nation." Of course, being Wilde, he felt compelled to add: "We have really everything in common with America nowadays except, of course, language."
Youthful, vigorous, and forward-looking himself, Oscar Wilde found similar qualities in post-Civil War Americans. They, in turn, saw beyond Wilde's superficial stage image to hear and heed the essential good sense of his words. It was a mutually enriching experience. "America," he told a Cleveland, Ohio, newspaper reporter, "is not a country; it is a world." Coming from Wilde, who was himself considerably larger than life, that was perhaps the ultimate compliment.
Related from HuffPost Books: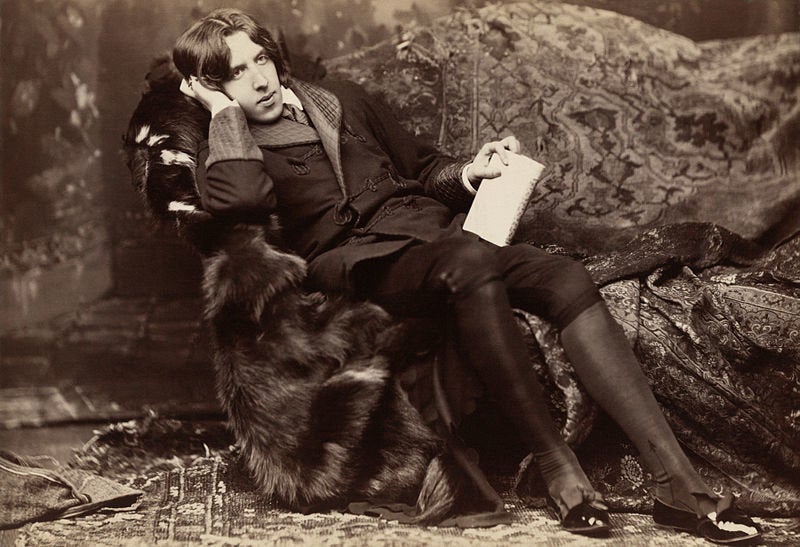 Oscar Wilde Quotes
Popular in the Community