A curious morsel of Oscar lore originated on March 29, 1993, when Marisa Tomei was crowned Best Supporting Actress for "My Cousin Vinny." The following year, The Hollywood Reporter and Entertainment Weekly printed rumors that presenter Jack Palance had announced the wrong name ― a seemingly credible possibility given Tomei's unanticipated victory (she hadn't earned a Golden Globe nomination, and "My Cousin Vinny" wasn't typical Oscar fare). These whispers were debunked in the same breath, but the damage was done. As Gawker noted in a 2015 retrospective about the drama, this alleged mishap persists as Oscar mythology.
There's no tangible reason to believe Tomei wasn't the rightful champion. PricewaterhouseCoopers, the accounting firm that tabulates Oscar ballots, employs meticulous checks and balances to ensure no mistakes are made. But the Tomei fodder raises a valid question: What would happen if an erroneous winner is announced during the telecast? Maybe a presenter reads a name from the teleprompter instead of the envelope (which Palance supposedly did), or maybe someone decides to coronate their own winner.
PwC has protocol should such a glitch occur. Heading into Oscar night, only two people know the winners list: Brian Cullinan and Martha Ruiz, who supervise the counting procedures. They're the briefcase holders who walk the red carpet every year and often appear at some point during the show.
The tally involves enough "redundancies" to ensure accuracy, as does the stuffing of the envelopes. "It's him checking me and me checking him, and we do it multiple times against each other to make sure that when we leave and are ultimately handing the envelopes to someone, we're very confident they're getting the right envelopes and the contents in them are accurate," Ruiz said.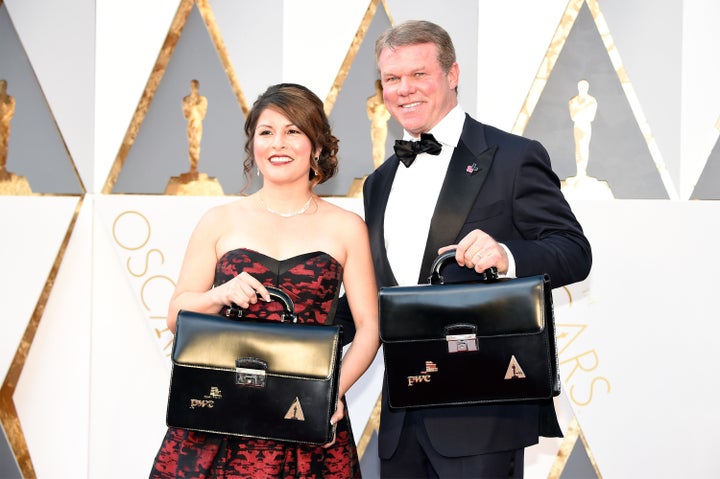 Throughout the telecast, Cullinan and Ruiz are stationed on opposite sides backstage. The duo will have memorized the winners, thereby preventing the need to list them on any documentation that could land in the wrong hands. As the night progresses, Cullinan and Ruiz ensure every category's presentation is factual. Should a presenter declare a false winner for any reason, they are prepared to tell the nearest stage manager, who will immediately alert the show's producers.
Cullinan and Ruiz, who spoke to The Huffington Post last week, say the exact procedure is unknown because no mistake of that kind has been made in the Oscars' 88-year history.
"We would make sure that the correct person was known very quickly," Cullinan said. "Whether that entails stopping the show, us walking onstage, us signaling to the stage manager — that's really a game-time decision, if something like that were to happen. Again, it's so unlikely."
This further punctures the Tomei rumor. Cullinan and Ruiz were not at PwC in 1993, but they are certain it's a "conspiracy theory."
"It was something about the way [Palance] read it, or his reaction to the envelope, that created that rumor," Cullinan said. "Our team was absolutely sure, and they counted it and recounted it a bunch of times, and it was her."
HuffPost reached out to Oscar publicist Steve Rohr for details about what exactly would unfold if a mistake is made. "I'll be in touch," he said in response. He was not in touch.
Clarification: As a reader pointed out, a similar scenario did once occur. In 1964, Sammy Davis Jr. was given the incorrect envelope. Davis was presenting Best Adaptation or Treatment Score, but ended up announcing the Best Original Score recipient instead. "They gave me the wrong envelope?" he asked upon realizing what had just happened. A PwC representative quickly emerged to hand him the proper information. "Wait till the NAACP hears about this!" Davis joked. (See the 2:00 mark in the video below.)
Before You Go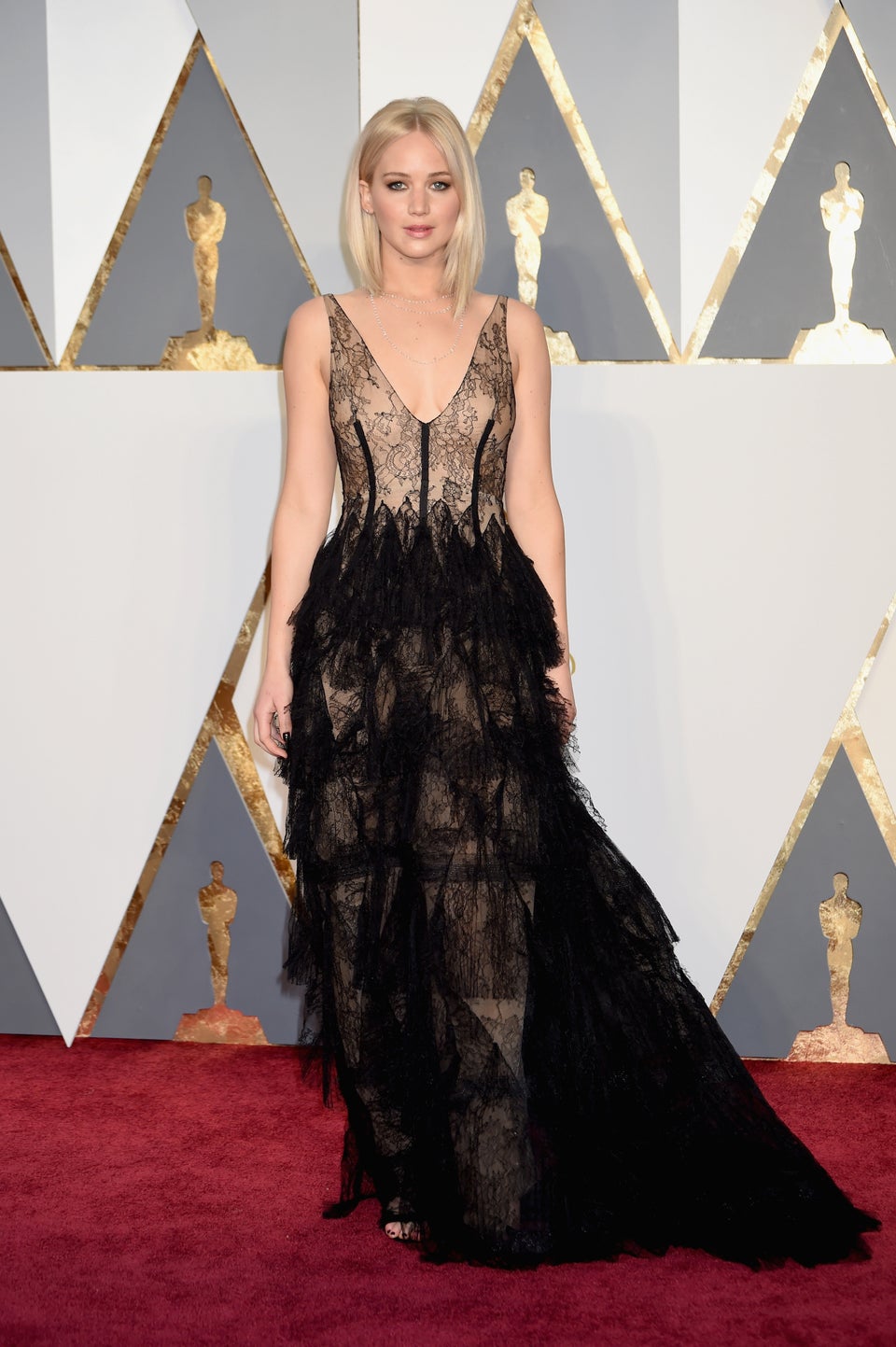 Oscars Red Carpet 2016