The biggest stars of the red carpet on Sunday night were not the stars themselves, but their dates. See: Matthew McConaughey's girlfriend Camila Alves, Mark Wahlberg's wife Rhea Durham, Mark Ruffalo's wife Sunrise Coigney, and the women flanking Giorgos Lanthimos (the director of "Dogtooth"--we had to Google that).
We also applaud the red carpet risk-takers. Helena Bonham Carter can never be accused of being dull, and tonight she did not disappoint. Mainly for the fact that she doesn't seem to give a damn, we have included her in this list. She is truly fearless.
Tonight was also a night of firsts: it marks Celine Dion's debut on any best-dressed list we've ever done.
Tell us who wins the top honor, and then let us know if you agree with our highly subjective choices in the comments below. We know you're not shy, and that's very Helena Bonham Carter of you.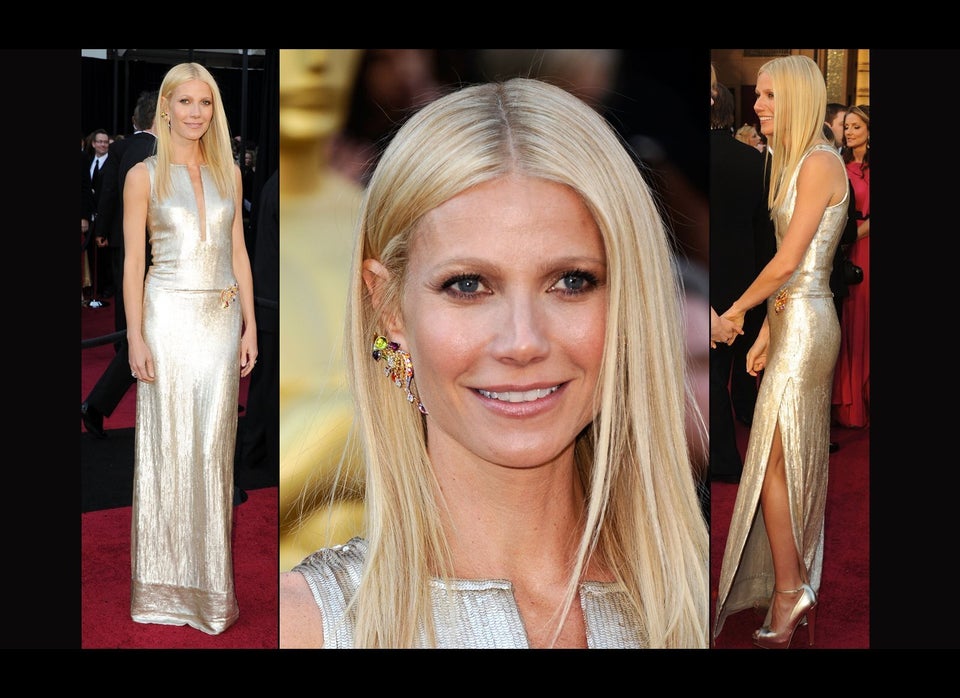 OSCARS BEST-DRESSED