As we gear up for the Oscars at my Hollywood HQ, I took some time to reflect on the stars and statements that have made a lasting impression on the red carpet already this year. As a proud sponsor of the AACTA Awards (the Aussie equivalent of the Oscars), I look forward to seeing how my favorite stars choose to present themselves when the world is watching. And the winners are....
Best Style Chameleon: Jennifer Lawrence
Since she turned heads in ravishing red Calvin Klein at the 2011 Oscars, Jennifer Lawrence has become one of the most hotly anticipated starlets to grace the red carpet. She nailed classic Hollywood glamour in Dior couture paired with a fab smoky eye at the Golden Globes, went for a modern take on Dior for the SAG Awards and then paired another sultry smoky eye with a barely-there lip at the BAFTA Awards for an edgy counterpoint to her sleek white gown. You can't deny Jennifer is gorgeous in the smoky eye she typically favors, but I adored her red lip look at the SAG Awards. Absolutely impeccable.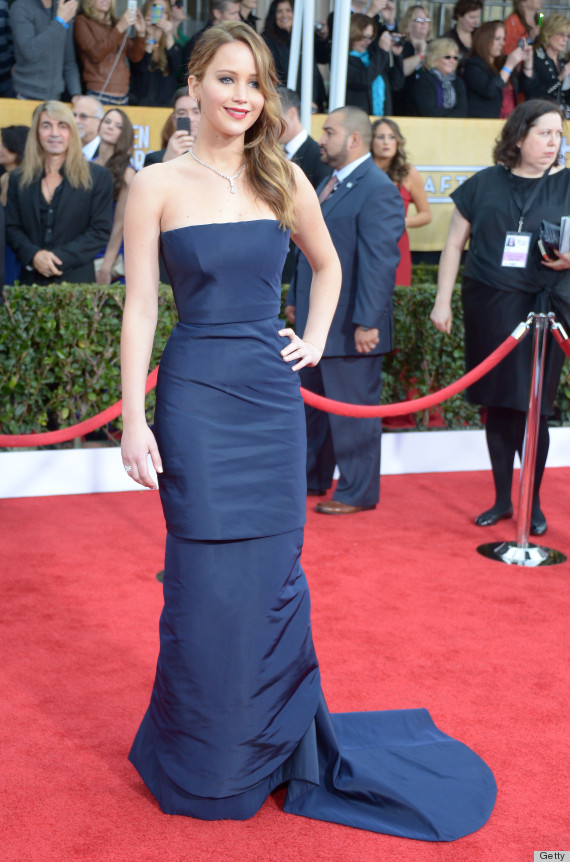 Best and Fairest: Anne Hathaway
She's gone from black to gold to white to blue to red in the dress department, and her hair has run the gamut from glamorous waves to an edgy pixie, but Anne Hathaway always embraces her flawless, alabaster skin. By avoiding the temptation to tan, Anne creates the perfect canvas for risk-taking fashion and bold makeup statements. Love!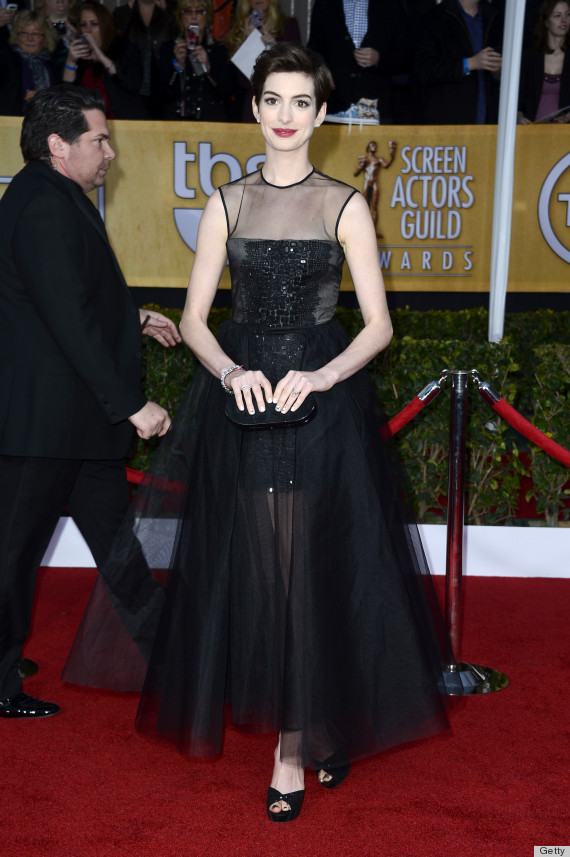 Fastest rise to fashion icon status: Jessica Chastain
Jessica has quickly become an actress to watch, both on the big screen and the red carpet. Her berry lip paired beautifully with a futuristic twist on screen siren waves and seafoam Calvin Klein at the Golden Globes. And at the SAGs, Jessica truly reigned in McQueen. Her naturally flattering makeup and gorgeous waves were the perfect complements to her dramatic style statements. For the BAFTA Awards she juxtaposed an avant garde silhouette with old Hollywood style hair and makeup for a look that was the epitome of modern glamour. She has absolutely nailed the red carpet.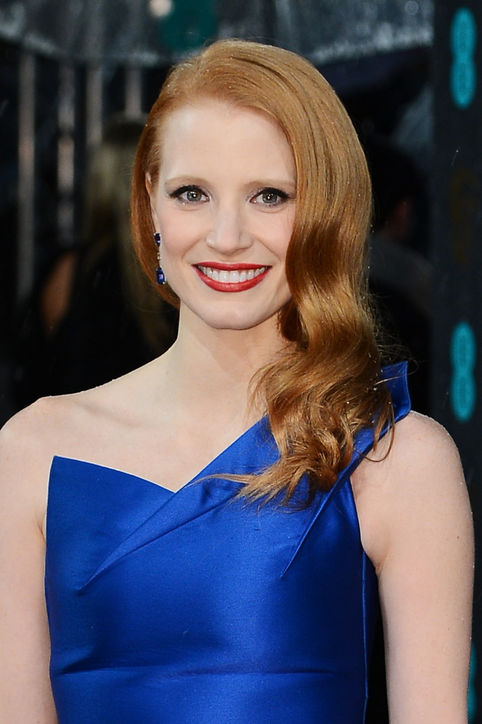 Best Use of Color in a Supporting Role: Naomi Watts
At the Golden Globes, Watts' oxblood Zac Posen gown made her blue eyes pop without a strong makeup statement. At the SAG Awards, the off-white Marchesa gown ran the risk of washing out her fair features but a classic red lip make the look pop, while relaxed finger waves kept it modern. Naomi's a true pro and knows how to step up her style when she's in the spotlight as she is right now. Go Aussie, go!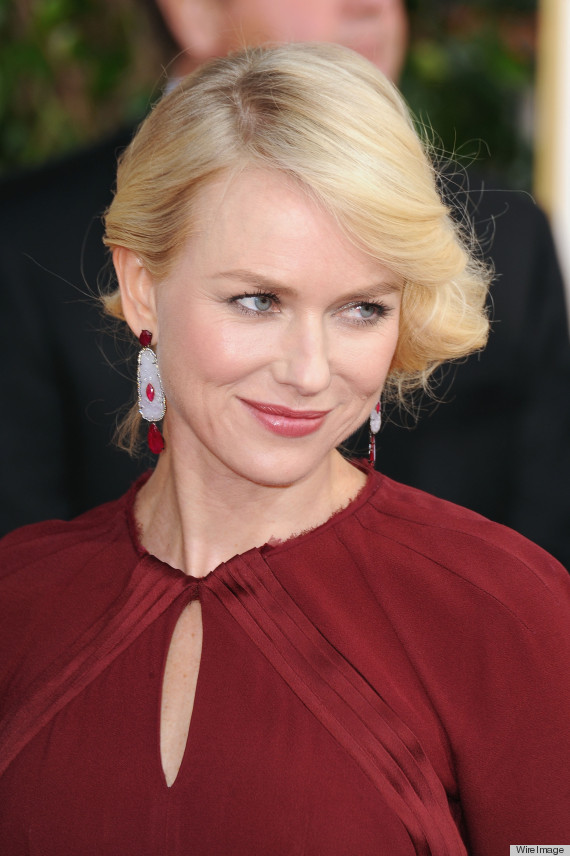 Independent Spirit Award: Lena Dunham
Known for pushing the sartorial envelope (okay, more like every envelope) on the small screen, "Girls" creator Lena Dunham is still finding her footing on the red carpet, but she has the daredevil spirit required to pull off some seriously buzz-worthy looks. As her confidence grows I'd love to see her move beyond dark, borderline frumpy frocks and into more daring designs that reflect her youth and fun, irreverent attitude. Her standard smoky eye is becoming a signature look, but she shouldn't be afraid to play with color and mix it up a bit. You go girl!