It's time for the Oscars' 2013 ceremony! The 85th annual Academy Awards, with coverage beginning on ABC at 8:00 p.m. EST, takes places at the Dolby Theatre in Los Angeles, Calif. Seth MacFarlane is set as Oscars host.
This year's nominees for Best Picture include "Amour," "Argo," "Beasts of the Southern Wild," "Django Unchained," "Les Miserables," "Life of Pi," "Lincoln," "Silver Linings Playbook" and "Zero Dark Thirty." Going into the Oscars 2013 broadcast, Ben Affleck's "Argo" was the favorite to win Best Picture, with Steven Spielberg's "Lincoln" running close behind. Other expected winners included Daniel Day-Lewis (for Best Actor), Jennifer Lawrence (for Best Actress), Tommy Lee Jones (for Best Supporting Actor) and Anne Hathaway (for Best Supporting Actress). The 2013 Oscars will also include performances from Adele, Shirley Bassey, the cast of "Les Miserables," Catherine Zeta-Jones, Renee Zellweger and Kristen Chenoweth.
Click here for Oscar predictions from The Huffington Post. A live blog of the 2013 Oscars, with a list of complete winners as they are announced, is below.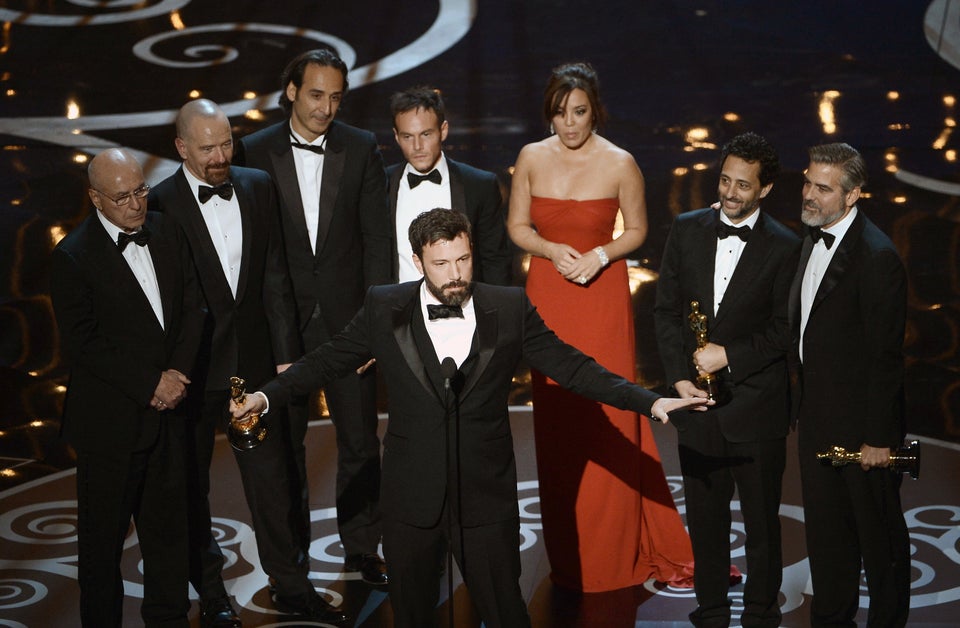 2013 Oscars