The Oscars are hailed as Hollywood's most glamorous night, which means tons of well-dressed celebrities. It also means stiff competition when it comes to making the best-dressed list. While there were plenty of stunning stars working the red carpet, there are always those that rise to the top.
Here are our picks for best-dressed at the 2014 Oscars. Make sure to tell us if you agree with our picks and don't forget to see which looks made our worst-dressed list.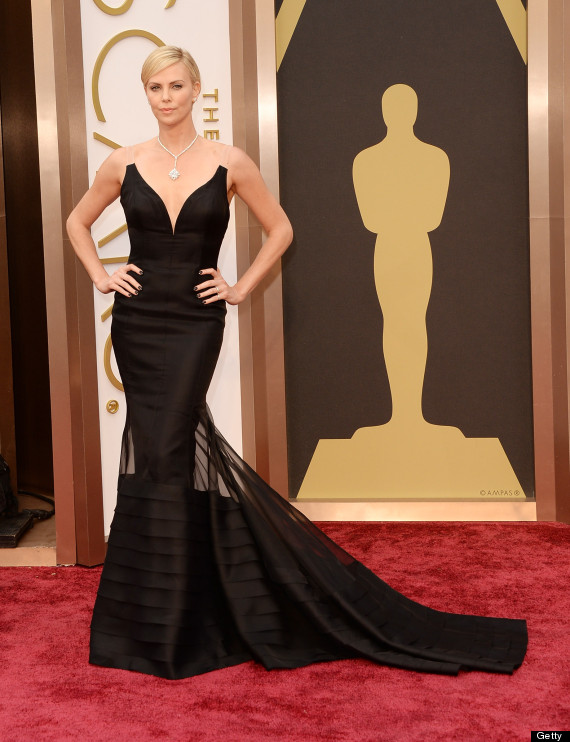 Va-va-voom! In a sea of highly embellished and colorful gowns, Charlize managed to outshine them all in an LBD. However, there is nothing basic about this black dress -- the curve-hugging structure, architectural silhouette and Charlize's fabulous figure make sure of that.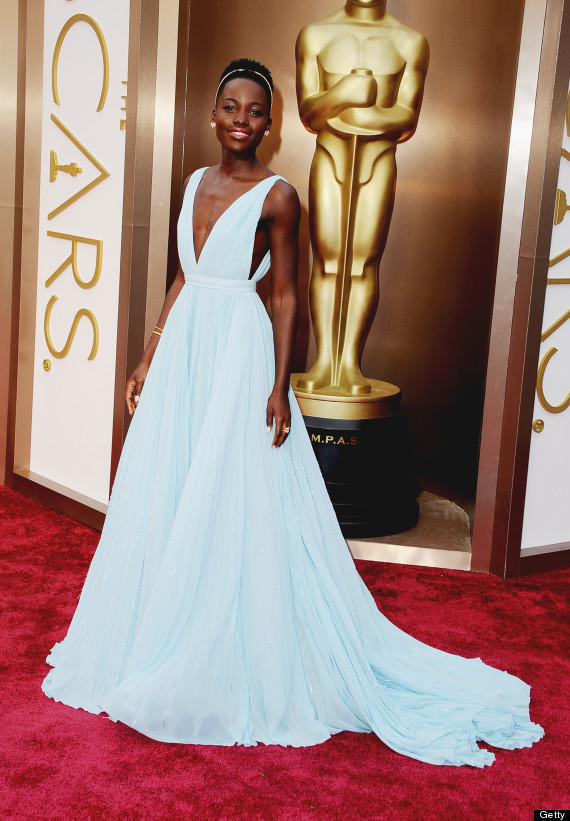 Lupita hits it out of the park once again! Beyond the stunning silhouette and awesome accessories -- that headband is boss -- the color of this gown is the real show-stopping detail. The Kenyan beauty said that the light blue hue reminds her of her home in Nairobi.
Jennifer Lawrence in Dior Couture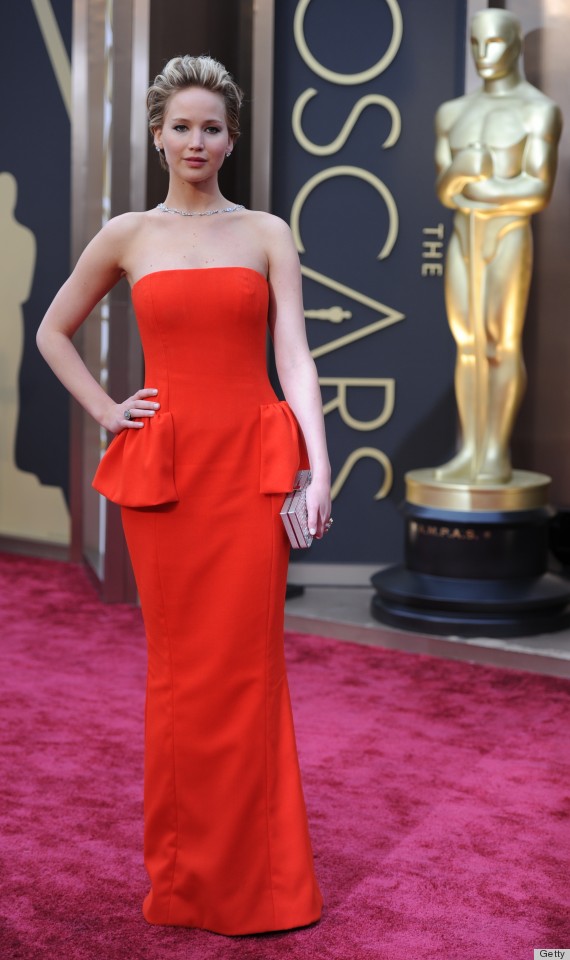 Although J.Law can't seem to stop tripping in her Dior gowns, that doesn't make them any less stunning. The red strapless number she donned this year, with it's simple peplum, was an instant favorite. And we love how she accessorized the gown with a diamond necklace draping down her back.
Cate Blanchett in Giorgio Armani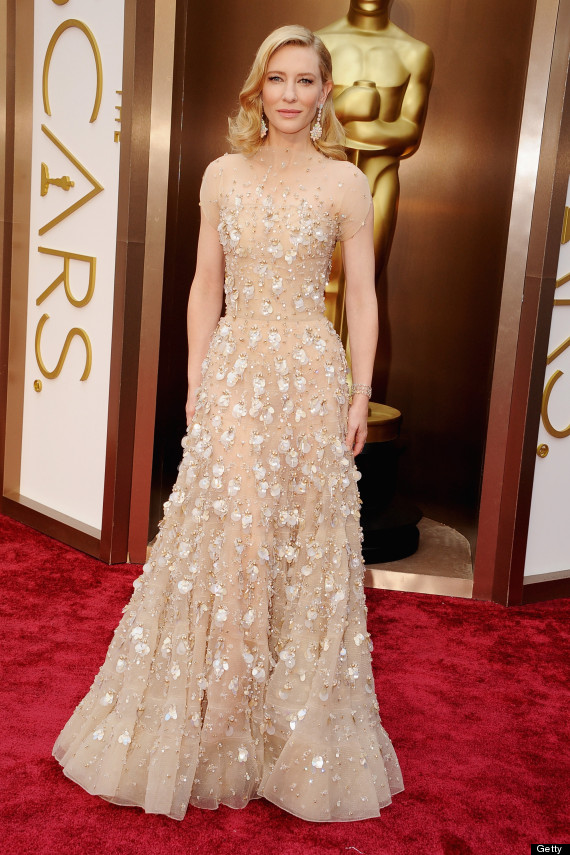 The moment Cate stepped on the red carpet we knew she'd land on our best-dressed list. While the star's style is often polarizing, this intricately embellished gown serves up the type of high-impact glam we come to expect from the Oscars.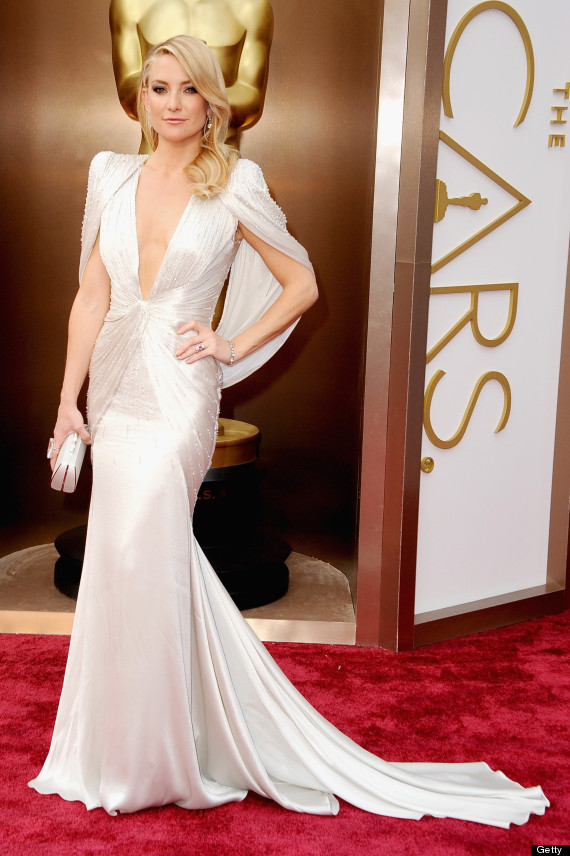 This gown is impeccable and we can't think of a better star to rock it than Kate Hudson. The color, the cut, the EVERYTHING! It's a total win.
See the rest of the red carpet glam: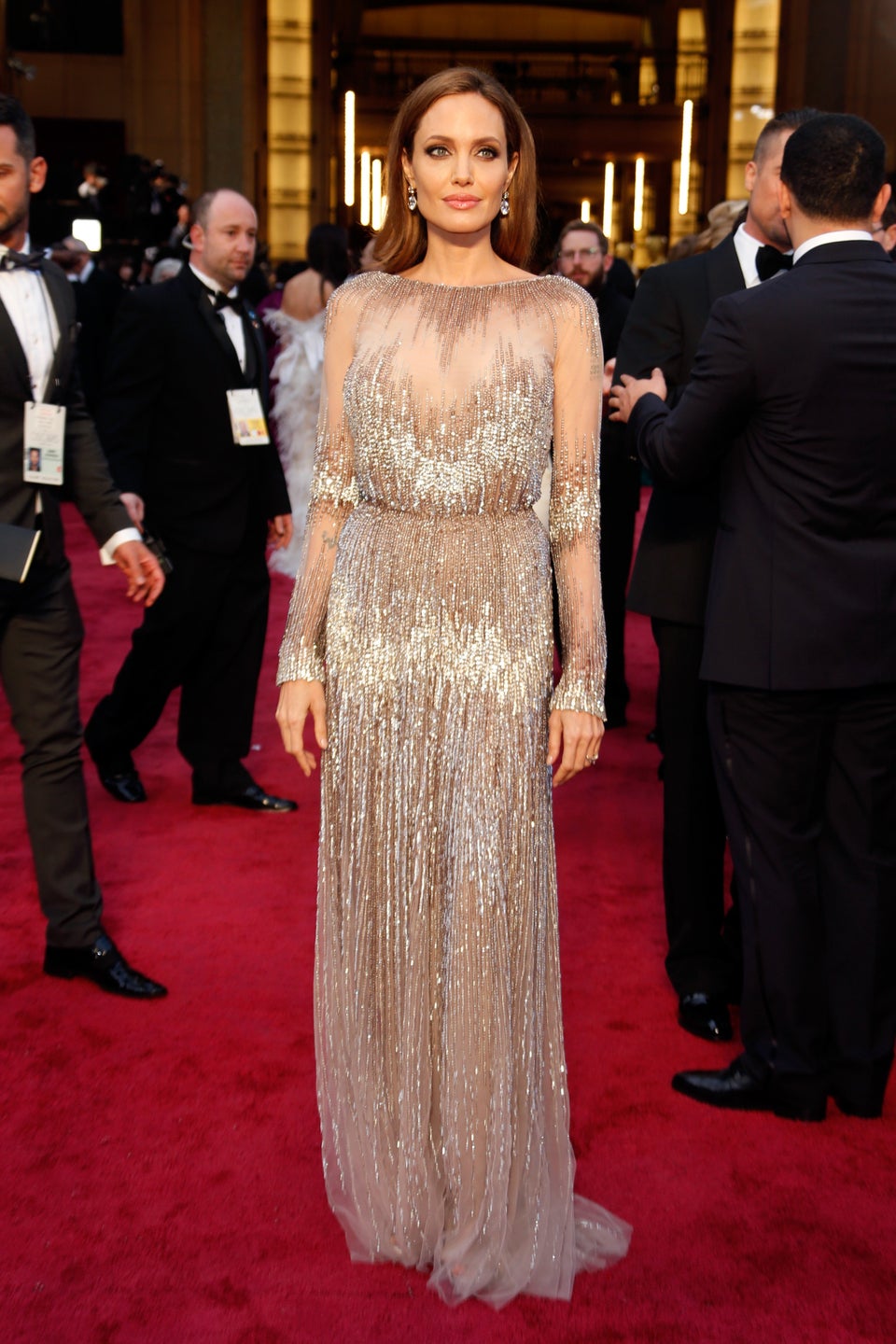 Oscars Red Carpet 2014
Related