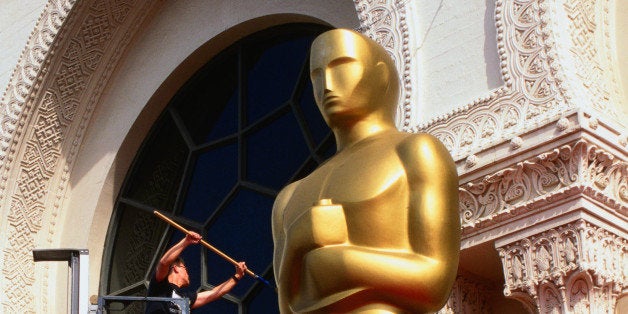 The movies are a reflection of our society. What filmmakers choose to make, and what we all choose to pay to see define our culture. Media and social norms have a reciprocal relationship. Does media define our culture? Or does our social culture dictate our media? I wouldn't be going out on a limb here by suggesting that it's probably a bit of both.
I wrote a previous blog about the importance of young people seeing the new film Selma, a terrific film (directed by an African American woman) about the historic March from Selma to Montgomery, Alabama in the 1960s. The District of Columbia's public school district made tickets available for all seven and eight graders. "There are always teachable moments happening outside the classroom," DCPS Chancellor Kaya Henderson said in a statement. "Selma for Students is a timely opportunity to engage our students in deeper conversation and learning about the power of civic engagement and leadership." Across the board, the film garnered a lot of well-deserved attention from critics and the public, alike, but not from the Academy.
Despite a powerhouse performance from David Oyelowo, who played Dr. King, and a number of other great performances in the movie, including Oprah, Selma only received two nominations. John Legend and Common took home as Oscar for Best Original Song, the only award the movie received. It was also nominated for Best Picture, but that award went to Birdman.
This is the second time in almost a decade that no black actor or actress has been nominated in one of the four acting categories. There have only been 15 black actors or actresses who have won an Oscar for one of the four major acting categories since the Awards began all the way back in 1928. And very few others who have won awards in other categories.
For example, Best Director may be the most homogenous category. To date, no black person has even taken home the trophy. Three black men were previously nominated, the last one being Steve McQueen in 2013 for Twelve Years a Slave. There have only been four females nominated for the award and none have been black. Katheryn Bigelow is the only woman to have ever won the award, and that was as recent as 2009!
The Academy Awards were created to recognize cinematic achievements in film. However, when the voters are primarily white men, it is not surprising that people of color are not given the recognition they deserve. The Los Angeles Times study found that academy voters are markedly less diverse than the movie going public, and even more monolithic than many in the film industry may suspect. Oscar voters are nearly 94 percent Caucasian and 77 percent male. Blacks are about 2 percent of the academy, and Latinos are less than 2 percent. Oscar voters have a median age of 62, the study showed. People younger than 50 constitute just 14 percent of the membership. This must change. It's important that black peoples' experiences are acknowledged in cinema, because, like it or not, media defines our culture and how history is remembered.
There is a glimmer of hope, Cheryl Boone Isaacs is the current President of the Academy of Motion Picture of Arts and Sciences, and the first African American and third woman to hold this title. She has spoken out about the lack of racial diversity in the Oscars, saying that she "would love to see and look forward to see a greater cultural diversity among all our nominees in all of our categories."
Popular in the Community