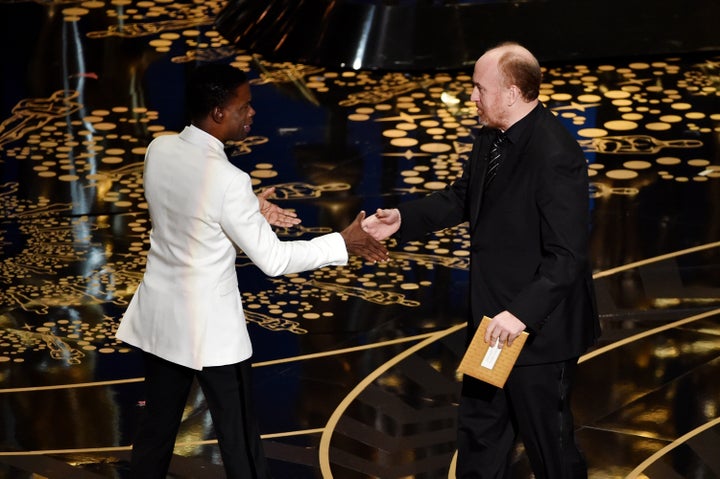 Tasked with tackling the complicated #OscarsSoWhite controversies, Rock returned to the Oscar stage for the first time since 2005 -- and he delivered. During Sunday's awards, where "Spotlight" took home Best Picture, Rock steered the ship with biting but even-toned jokes about Hollywood's diversity issues. Along the way, a few other things happened, some wild and others wildly boring. Here are some of the best and worst moments from the Oscars.
BEST: Chris Rock's opening line: "If they nominated a host, I wouldn't even get this job! Y'all would be watching Neil Patrick Harris right now."
BEST: Watching the nervous white people (aka everyone except Whoopi Goldberg) decide how much they're allowed to laugh at Chris Rock's race jokes.
WORST: The thank-you lists that scrolled across the bottom of the screen did nothing to stop most winners from acknowledging their aunts' kids' dogs. Even worse, it made many of them seem almost too poised, like they'd spent too much time rehearsing. Did anyone cry?
WORST: Hi, famous people! Did you intentionally not clap when Jenny Beavan won Best Costume Design for "Mad Max: Fury Road"?
BEST: Whoopi Goldberg, Leslie Jones, "danish girl" Tracey Morgan and "black astronaut" Chris Rock excoriated the many movies that lacked black characters this year.
BEST/WORST: Amid a firestorm of clever jokes about #OscarsSoWhite, Chris Rock introduced "Clueless" star and noted Black History Month opponent Stacey Dash to wish everyone a happy Black History Month. It was a bold joke that Stacey Dash did not know quite how to pull off, resulting in awkward silence and a very confused reaction from The Weeknd.
WORST: Chris Rock, still riding a streak of hosting excellence, seemed to decide we'd rather Ellen DeGeneres take over, so approximately 90 minutes in, he recruited audience members to buy his daughters' Girl Scout cookies. Who needs pizza? Thin Mints are a better use of celebrity calories.
BEST: Chris Rock revived the (wo)man-on-the-street bit from his 2005 hosting gig to discover that a lot of moviegoers haven't heard of "Spotlight" or "Bridge of Spies."
BEST: Louis C.K. basically auditioned to be next year's host while presenting the award for Best Documentary Short, promising no one will make "a dime" off this win. Hire him, Academy!
BEST: Jacob Tremblay reacting to C-3PO, R2-D2 and BB-8 walking onto the stage. (See also: Jacob Tremblay being so thrilled when Brie Larson won Best Actress.)
BEST: Despite the weird camera angles throughout, Lady Gaga's performance of her "Hunting Ground" song, "Til It Happens To You," led to the night's most moving moment. Following an introduction from her "friend" Joe Biden, who spoke about the country's campus-rape epidemic, Gaga was flanked by sex-abuse survivors who bore tattoos with messages like "NOT YOUR FAULT."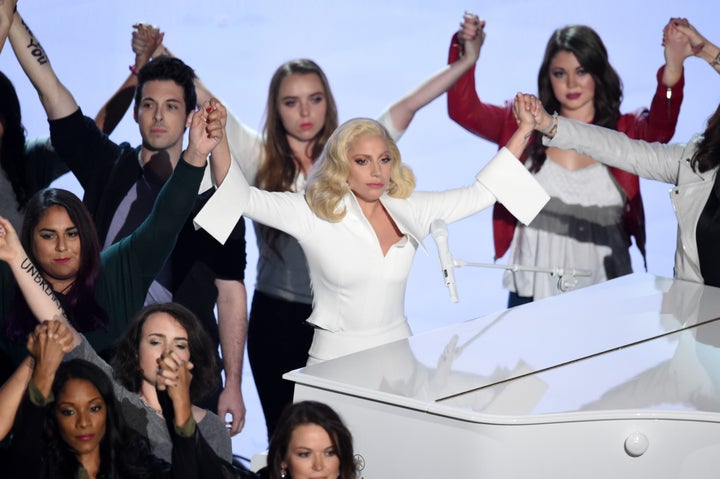 BEST: "It is late! It is infomercial late!" Chris Rock announced at 11:43 p.m., 13 minutes after the telecast was slated to end and with three awards left to present.
Before You Go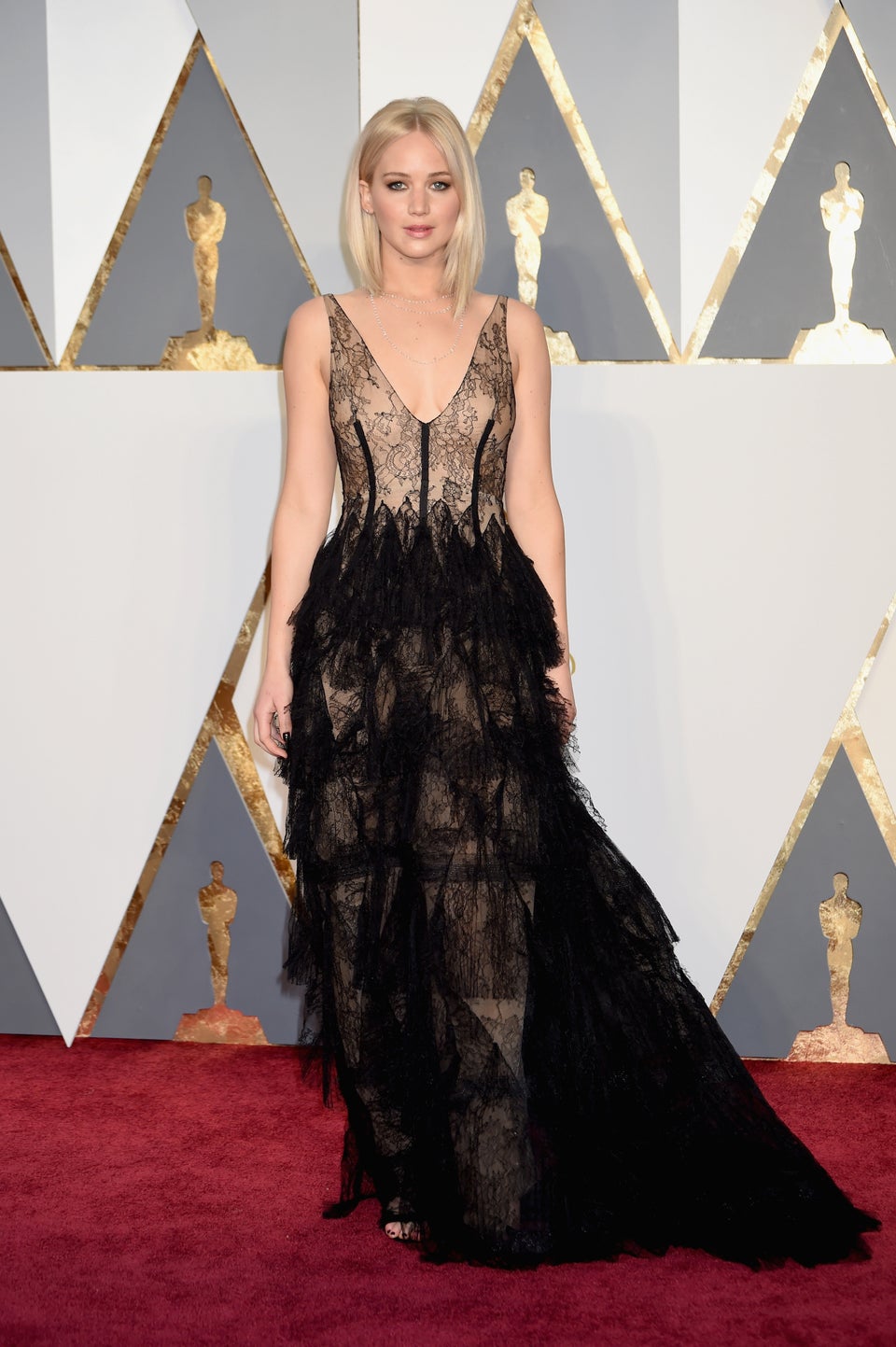 Oscars Red Carpet 2016
Popular in the Community