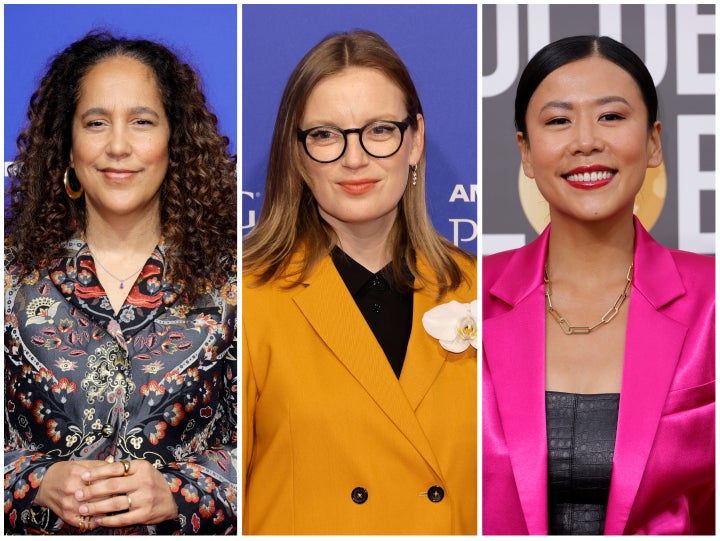 Following two consecutive years of women winning the Best Director Oscar, the Academy completely ignored the many women who directed acclaimed movies this year, nominating an entire category of men for Best Director on Tuesday morning.
It's exhausting that it has once again happened, and somehow keeps happening. I had hoped to not have to publish this story. I had hoped to have been wrong.
Not on the list was Gina Prince-Bythewood, who led an incredible cast and crew of Black women in making the historical epic "The Woman King," which has grossed nearly $70 million at the box office. Nor was Sarah Polley, who beautifully crafted "Women Talking," a small but mighty film about a group of Mennonite women that, as the film unfolds, becomes a microcosm for societal questions on forming democratic systems and trying to escape abusers and abusive institutions. Or Domee Shi, director of Pixar's "Turning Red," who managed to make a funny and sweet animated movie about periods. Or Charlotte Wells, whose indie darling "Aftersun" showed a tender and introspective side of "Normal People" star Paul Mescal as a young parent. Or Laura Poitras, whose searing documentary "All the Beauty and the Bloodshed" powerfully wove together artist and activist Nan Goldin's past and present. And on and on and on.
In some ways, the Academy's total omission of female directors on Tuesday morning was no surprise and entirely in line with its abysmal record. In the 95-year history of the Oscars, only seven women have ever been nominated for directing. Just three have won, all in recent years: Kathryn Bigelow in 2010, Chloé Zhao in 2021, and Jane Campion last year.
But Tuesday's nominations also feel like a step backward from the progress that the Academy has made in recent years, albeit slowly, thanks to a lot of public pressure and scrutiny. With a changing membership that's less white, less male, younger and more international has come a somewhat more diverse range of nominated films and artists in the last few years. It's in part why three years ago, "Parasite" won Best Picture and Bong Joon-Ho won Best Director, and why the following year, Chloé Zhao became the first (and still only) woman of color to win Best Director. It's why it has become rarer to see an all-white and/or all-male slate of Best Director nominees.
Hopefully, Tuesday is just a blip in the overall upward trajectory of diversity at the Oscars. But it could easily be the other way around. Maybe the last couple of years of progress were a blip. As the most recent study on diversity in directing from the Annenberg Inclusion Initiative found, the percentage of women and people of color directing the biggest movies at the U.S. box office flatlined in 2022, compared with previous highs in recent years. It suggests all the promises Hollywood made in response to everything from Oscars So White, to the Me Too movement, to the racial reckonings following the murder of George Floyd in 2020, may have largely been symbolic.
It's exhausting to write the same story over and over again, the one about how nothing has changed, or, at best, has changed at a snail speed. For a town that prides itself on telling stories, when it comes to diversity behind the camera, Hollywood seems to love telling the same story over and over again.
Popular in the Community