 The 85th annual Academy Awards ended with a bang -- and not the announcement that "Argo" had won Best Picture.
As revealed on Wednesday night, the Oscars finale included a song and dance number featuring Seth MacFarlane and Kristin Chenoweth. (Because nothing says "Hollywood's biggest night" like a television star and Broadway icon.)
"We just want to say, 'Here's to the losers,'" MacFarlane said as he and Chenoweth launched into an ode to those who did not go home with Oscars. Lyrics were along the lines of: "You have all Tom Cruise's talent, and you're equally as tall — Here's to the losers, God bless them all."
MacFarlane and Chenoweth closed out the telecast, which ended just past midnight on the East Coast.
"After the Best Picture award has been given, Seth and Kristin will perform a special number and we think it will be a 'can't miss' moment," producers Craig Zadan and Neil Meron said in a press release announcing the Oscars finale.
The 2013 Academy Awards were filled with memorable musical moments, from Adele to Barbra Streisand to the cast of "Les Miserables" to Shirley Bassey. Zadan and Meron -- who produced the 2002 film "Chicago," which won Best Picture 10 years ago -- had said in pre-show interviews that they wanted to celebrate music as well as movies.
The added production value to the broadcast caused many fans to wonder whether the show would be one of the longest ever, but that didn't bother Meron.
"The truth of the matter is, you can see a 90-minute movie and it can feel like four hours, or you can see a three-hour movie where the pacing is great and it will fly by and you'll want to see it again," he told TheWrap. "It really has to do with content."
For more on the Oscars' 2013 ceremony, including a full list of Academy Awards winners, check out the live blog below.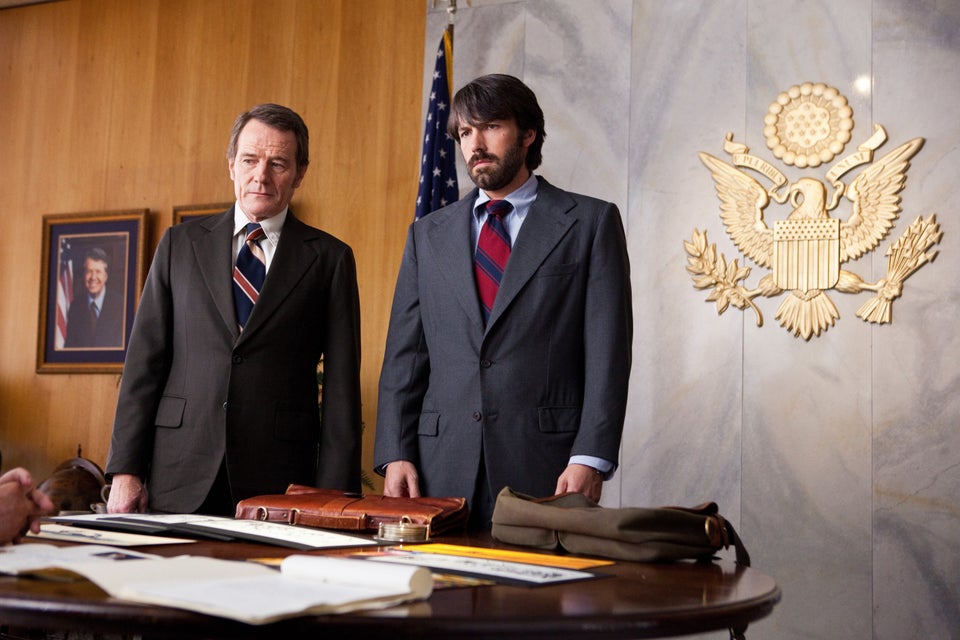 Oscar Nominees 2013