Through next week, Victoria Haschka will be rolling out a menu for an Oscars feast on HuffPost Food, offering an original recipe inspired by each of this year's 10 Best Picture-nominated films. See also her recipes for a Black Swan Blackberry & Chocolate-Smothered Panna Cotta and a Social Network Salted Red Bull Granita. Next up, Toy Story 3.
The movie: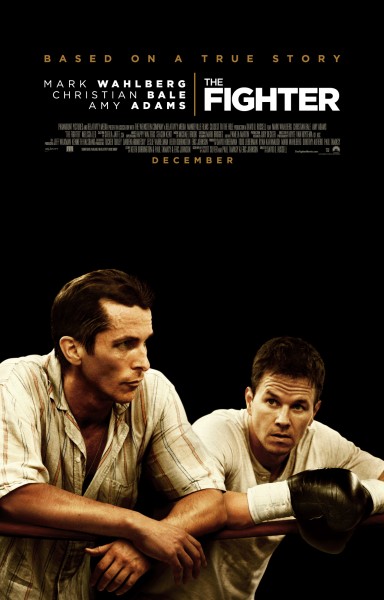 The dish:
Steak tartare crostini with horseradish soured cream.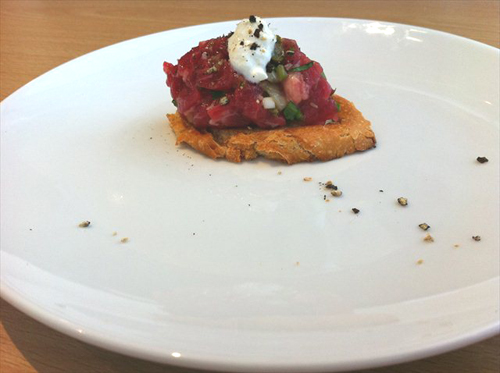 The reason:
Micky Ward knows what it's like to fight hard, dig deep and get hurt. This comeback tale of a welterweight boxer, crackhead brother, feisty girlfriend, ballsy mum and seven sisters is a fine balance of raw and rich. It may be an old wives tale, but those who've suffered a slug to the head have oft turned to the cooling properties of uncooked meat. You don't have to put this raw steak on a shiner, but you might want to put it in your mouth. The watercress and mustard add extra grunt. The horseradish soured cream punches above its weight and is reminiscent of Melissa Leo's nominated nasal gratings. And the combination of pure protein and carbs is always a sound option for someone in training.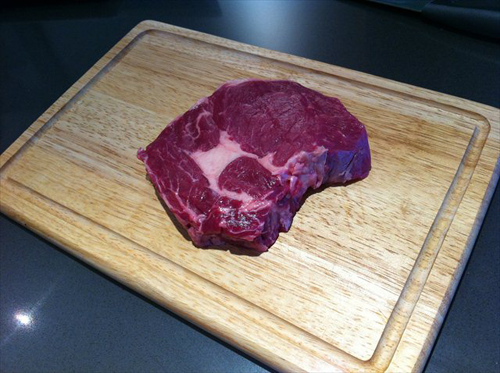 The way: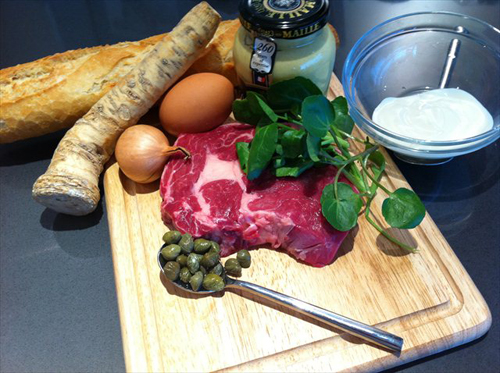 Steak tartare crostini with horseradish soured cream
(Serves 6-8 as canapés)
Ingredients
200 grams of beef fillet (because you will be serving the meat raw, be sure to buy it from a reliable source and tell your butcher that you will be preparing it as tartare so you get the best cut).
1 tsp capers, rinsed and drained, finely chopped
1 shallot, finely chopped
1 tsp of Dijon mustard
1 egg yolk
1 tbsp of chopped watercress
Salt and freshly ground black pepper
1 baguette, sliced and toasted
2 tablespoons of sour cream or crème fraiche
Grated horseradish to taste
1. Cut any sinew off the beef fillet. Then using a very sharp knife cut it into the smallest dice you can manage.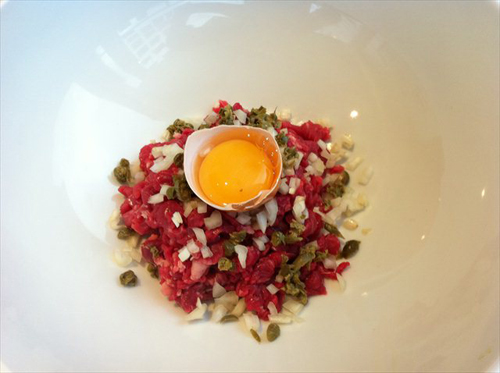 2. Mix the diced beef together with the chopped shallot, capers, watercress, Dijon mustard and egg yolk.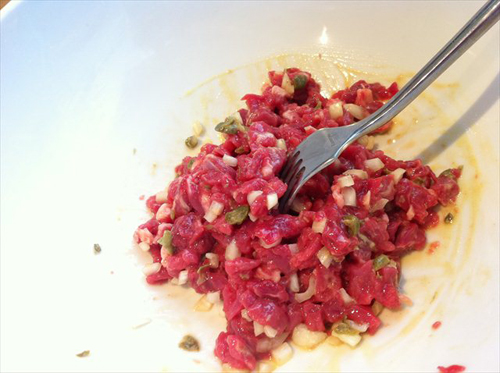 3. Toast six to eight slices of baguette for the first round of canapés
4. Mix the grated horseradish and sour cream together. You want there to be a good kick of horseradish.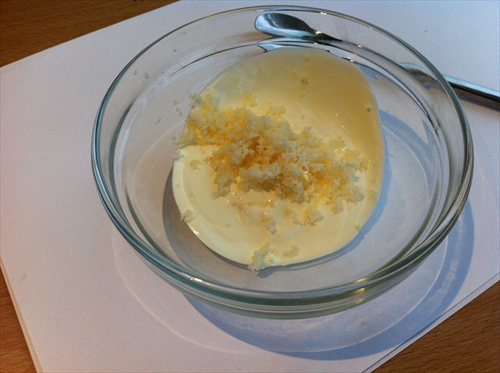 5. Season the tartare generously with salt and pepper and spoon onto the toasted baguette slices.
6. Top with a dob of the horseradish sour cream.
Other options?
What else could we pull out for The Fighter? Local fare from Lowell? Protein shakes and a pint?
Calling all HuffPost superfans!
Sign up for membership to become a founding member and help shape HuffPost's next chapter