February proved to be the busiest month for gifting suites. First the Grammys had their slew of swag lounges. Then the week leading up to the Academy Awards, numerous Oscar-related suite were vying for celebs' attention. But it wasn't just Oscars. There were goodies handed out backstage at the Independent Spirit Awards and consolation swag bags for Oscar nominees that didn't win!
KARI FEINSTEIN'S ACADEMY AWARDS STYLE LOUNGE held at the W Hotel in Hollywood: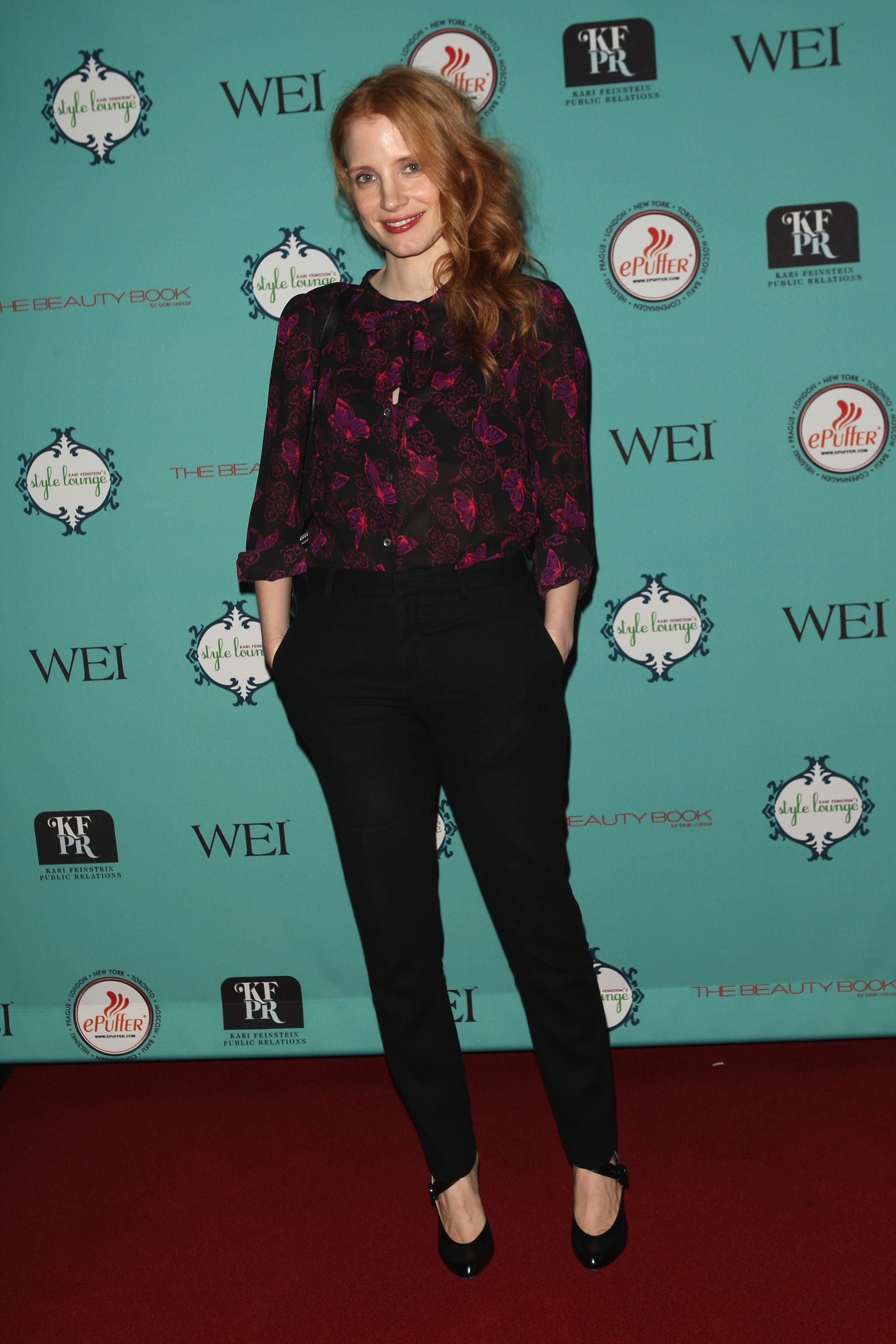 Zero Dark Thirty's Jessica Chastain at Kari Feinstein's Style Lounge
Tassimo handed out brewing cup systems with Tim Horton and Gevalia coffee. Kanex had a range of Apple and iOS products such as the "Sydnee" which featured a 1 plug/4-port recharging station.
Beauty products included face treatment pads by Wei and Bioxidea Cosmetics, Dove hair care products and electronic cigarettes from ePuffer.
There was jewelry by Nalukai and Barbra Adler, as well as food items from the Sneaky Chef including No-Nut Butter (made with peas!) and pasta sauce with eight hidden veggies.
GBK GIFT LOUNGE IN HONOR OF THE 2013 ACADEMY AWARDS at the Sofitel Hotel in Los Angeles: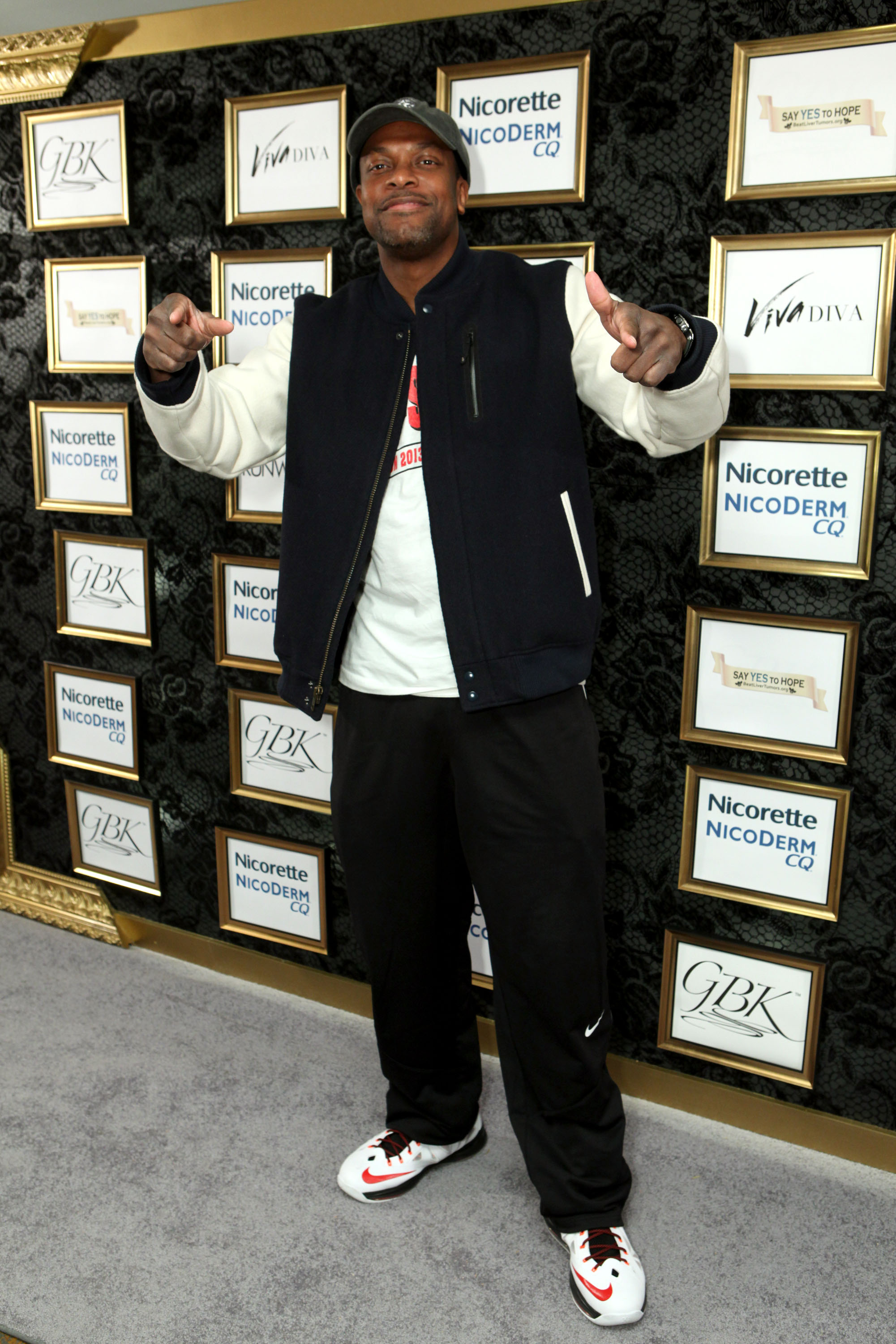 Silver Lining Playbook's Chris Tucker at GBK
Attendees received hi-Call Bluetooth talking gloves that allow the user to make phone calls thanks to the glove's integrated microphone and earpiece. The Puerto Vallarta Tourism Board handed out three night stays to their Mexican properties. Stonefire Authentic Flatbreads gifted their uber fresh and pillowy soft naan breads
Celebs received a year of free handmade cookies from Cookie Daddy, a one-year online access to Rosetta Stone and a gift certificate for an 8" custom designed cake from Bread Basket Cake Co.
Toy State handed out their Road Ripper Hatchback toy cars with a hatch that opens up and plays music. Skinnygirl Cocktails offered to stock guests homes with their beverage products on their next party for up to 20 guests.
Minim travel bags gave celebs their Gloria Bag, a leather and material handbag which reverses and separates in to five different versions. Presenting sponsor Nicorette and NicoDerm CQ asked attendees to make a "Pledge to Quit" smoking and helped them get started with their various products like nicotine gum and patches.
THE OFFICIAL PRESENTER'S GIFT LOUNGE produced by On 3 Productions and held backstage at the 2013 Film Independent Spirit Awards beachside in Santa Monica: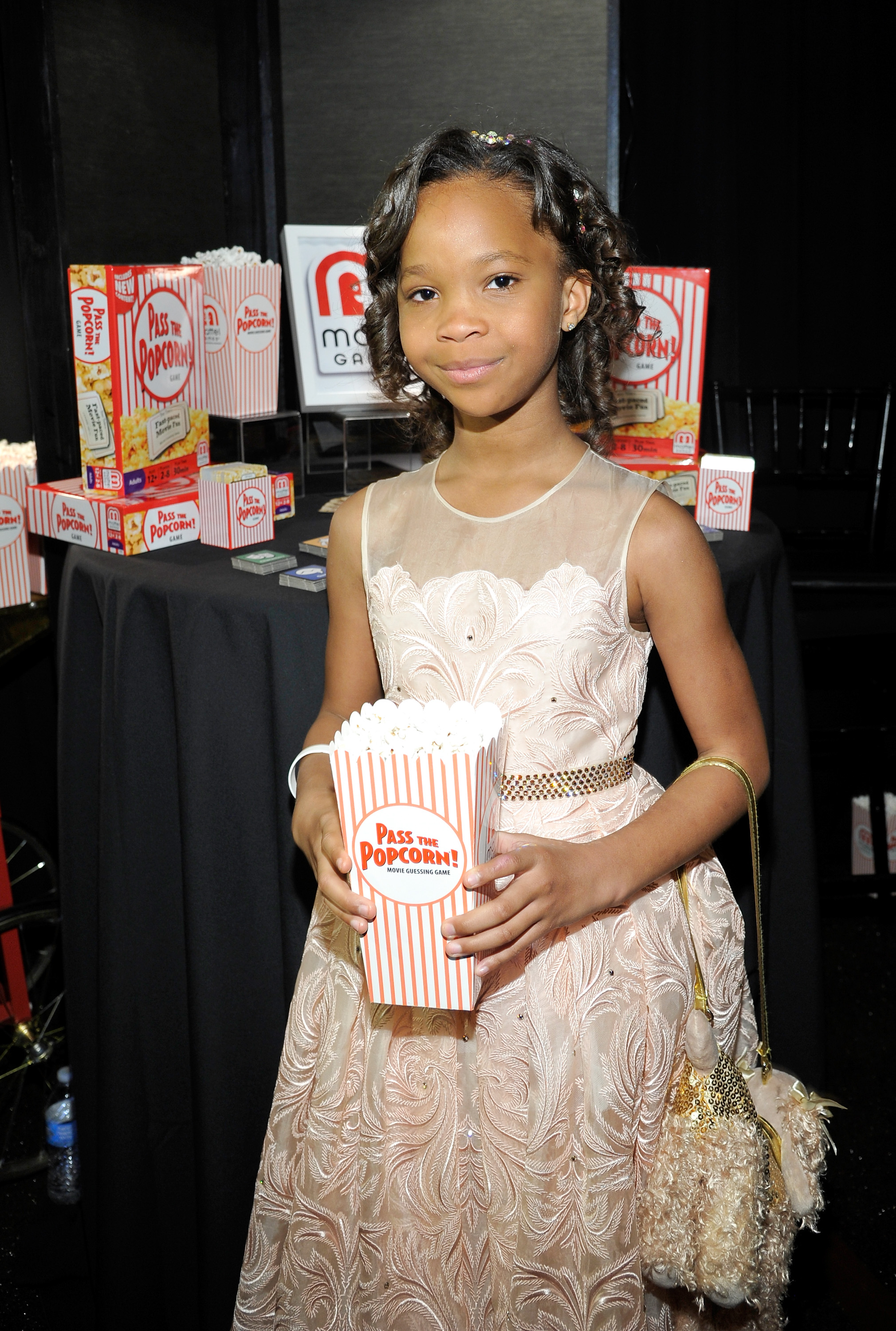 Beasts of the Southern Wild's Quvenzhane Wallis backstage at the Spirit Awards Gift Lounge.
Mattel gave visiting celebrities its Pass The Popcorn! Movie-guessing game and made a donation to Film Independent on behalf of each star that visited the Gift Lounge.
Attendees received lingerie accessories by Fashion Forms, hair products by GKhair, portable speaker and headphones by JABRA, and a month supply of 100-calorie Greek yogurt by Yoplait.
Caribbean Living Magazine handed out gift certificates for a 3-Night, all-inclusive stay at the five-star Cayo Espanto Resort, a private island in Belize.
There was also a skincare collection for mother and baby by Perfect Pearl, a one year gym membership and private training sessions to Crunch, and silk pillow cases and sleeping masks from Manito Linens.
ROGER NEAL STYLE HOLLYWOOD'S 17TH ANNUAL BEAUTY COUTURE ACADEMY AWARDS SUITE at L'Ermitage Hotel in Beverly Hills: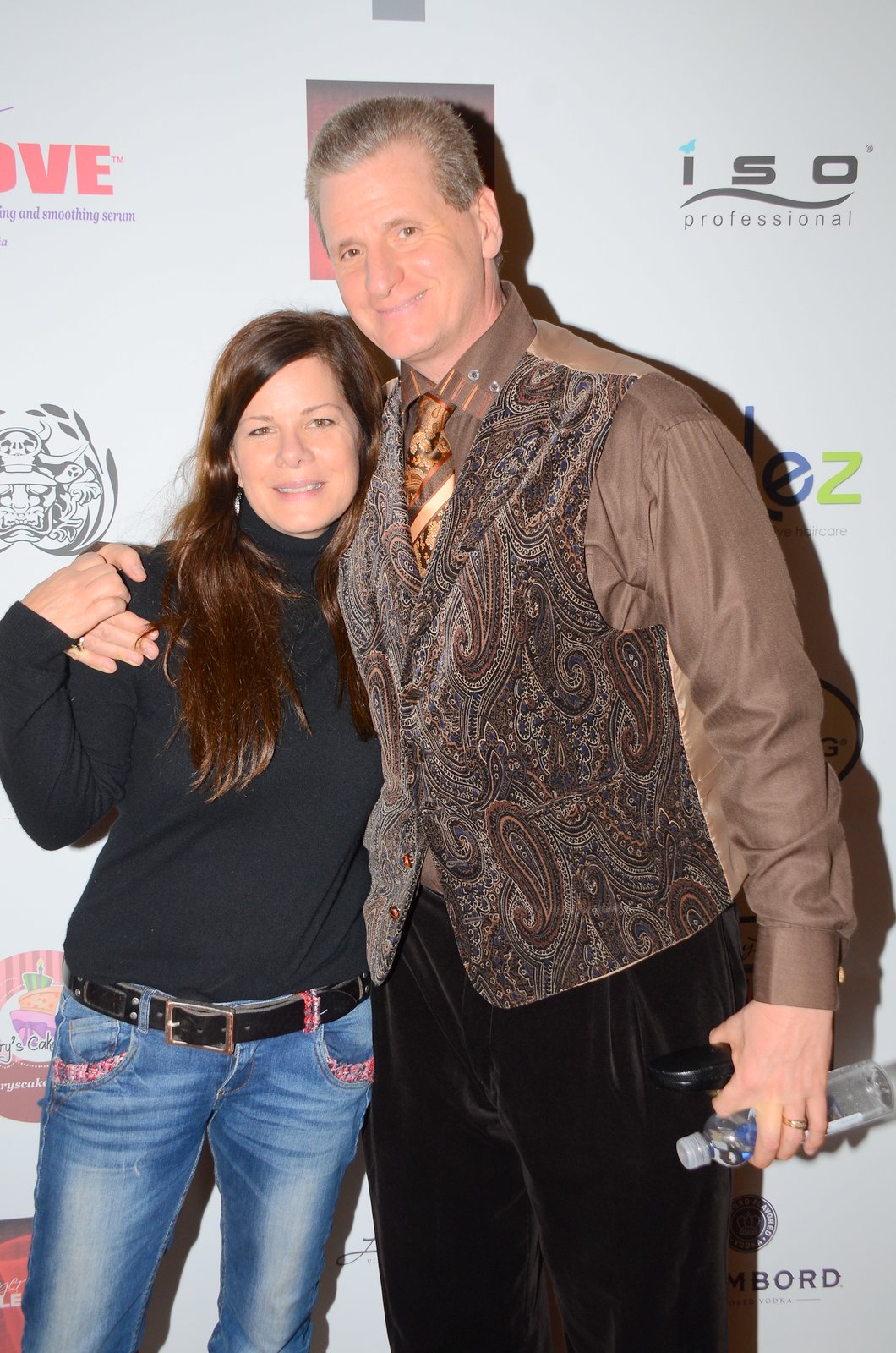 Roger Neal with Oscar winning actress Marcia Gay Harden
Celebs had access to on-site treatments like spray tans by SunLounge Studios, designer gowns by Netherland's Addy Van Den Krommenacker and red carpet jewelry by Erin Fader. There was skincare product by G.M. Collin and hair styling tools by ISO Beauty. Miracle Noodle handed out their calorie-free noodles with zero-net carbs that ensure guilt-free eating.
There was hair care products by Olez Hair, which uses apple stem cell technology in all their products and handpainted underwear by Muchachomalo that took wearable art to whole new level.
Marena - whose leggings, pants and camis are all made with medical grade compression fabric - kicked it up a notch by partnering with celebrity designer Angela Dean to create the new Shaped By An Angel line of clothing. The line tailors styles to specific body types, offering compression in targeted areas.
KATHY DULIAKAS' 5TH ANNUAL CELEBRITY OSCAR SUITE AND PARTY at the Taglyan Complex in Hollywood: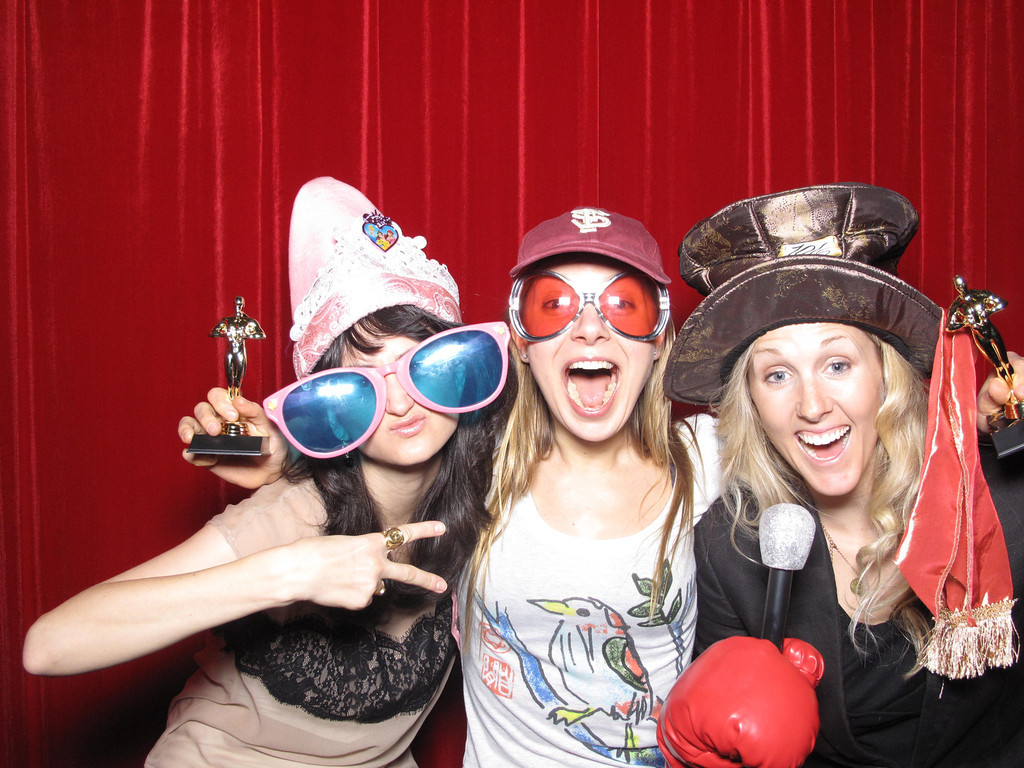 Beasts of the Southern Wild screenwriter Lucy Alibar (center) in the PhotoBoothPro booth with friends at Kathy Duliakas' Oscar suite
Items included Italian leather heels by Julie Lopez with a built-in "comfort technology" designed to withstand long hours of red carpeting, gift certificates for facials at Dr. Kathy Gohar's Beverly Hills Cosmetic & Laser Center, activewear from NinaB.Roze and a choose-your-own gift certificate to L.A. Skin Aesthetics for services ranging from various injectables to chemical peels to laser treatments and more!
Other items included Rock Your Tube, a cotton and lycra tube dress created by make-up artist M.B. York that can be worn as a skirt, mini, dress and cover-up. There was the Hot Iron Holster, a heat resistant silicone holder for hot styling tools that clings to sinks and countertops. Meanwhile, the bar served up Day of the Dead Tequila by KAH.
DEBBIE DURKIN'S ECO-OSCARS held a private residence in Beverly Hills.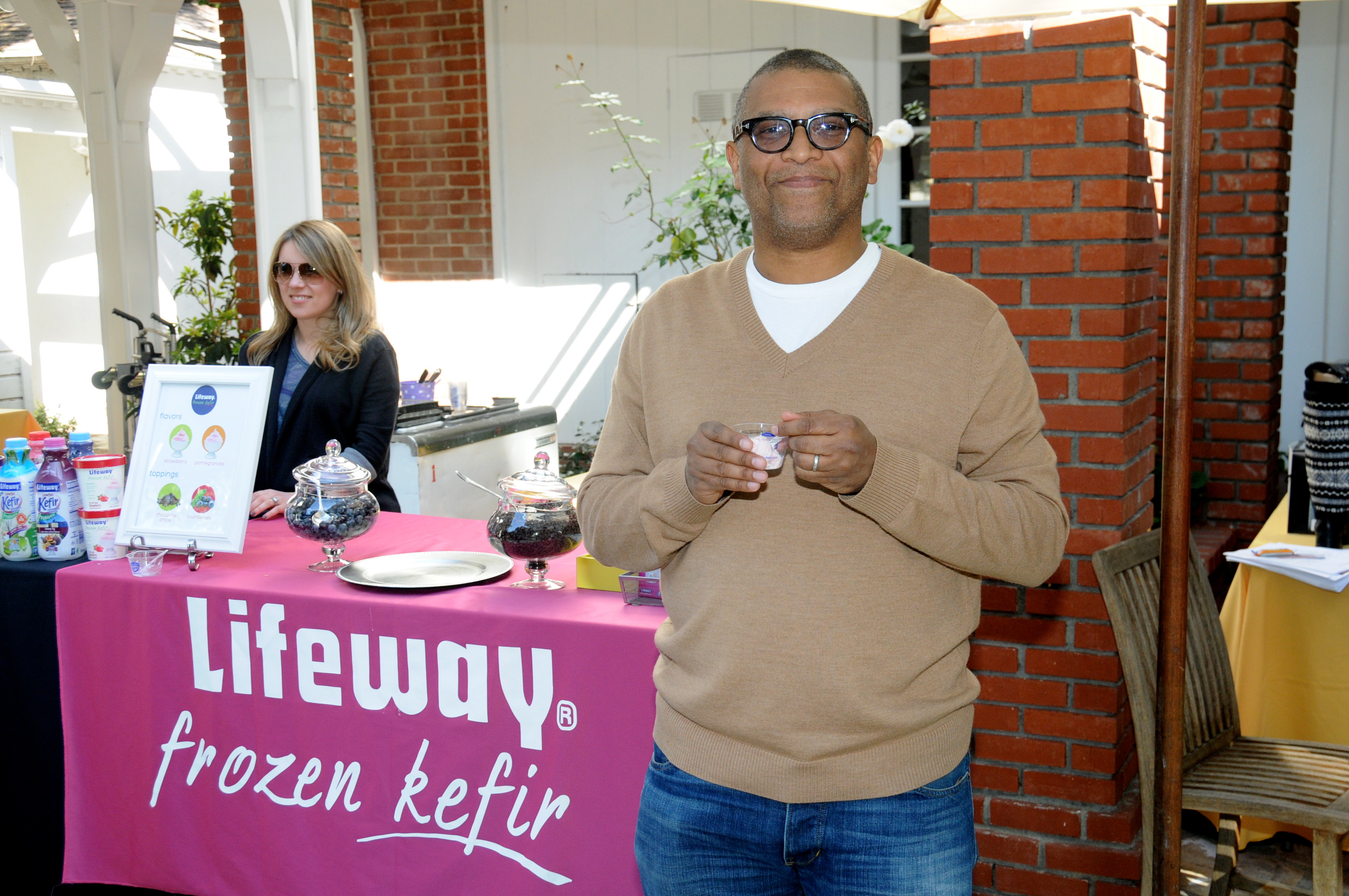 Django Unchained producer Reginald Hudlin at the Eco-Oscars gifting suite
There were custom-made blankets by Minky Couture, boot wraps by HUGRZ, Luna bars and 100% Egyptian cotton luxury scarves by Michael Foster. Beauty products included argan oil beauty serum from L'Arganium, make-up from Stefanie G Beverly Hills Fine Cosmetics and facial toner by Vitaphenol.
John Paul Mitchell had pet grooming products for dogs and Shaklee handed out the Get Clean Home Care Kits, which contained a range of cleaning products for the home, all of which are non-toxic and biodegradable.
WOW CREATIONS LIFESTYLE GIFTING SUITE at the Luxe Hotel in Beverly Hills: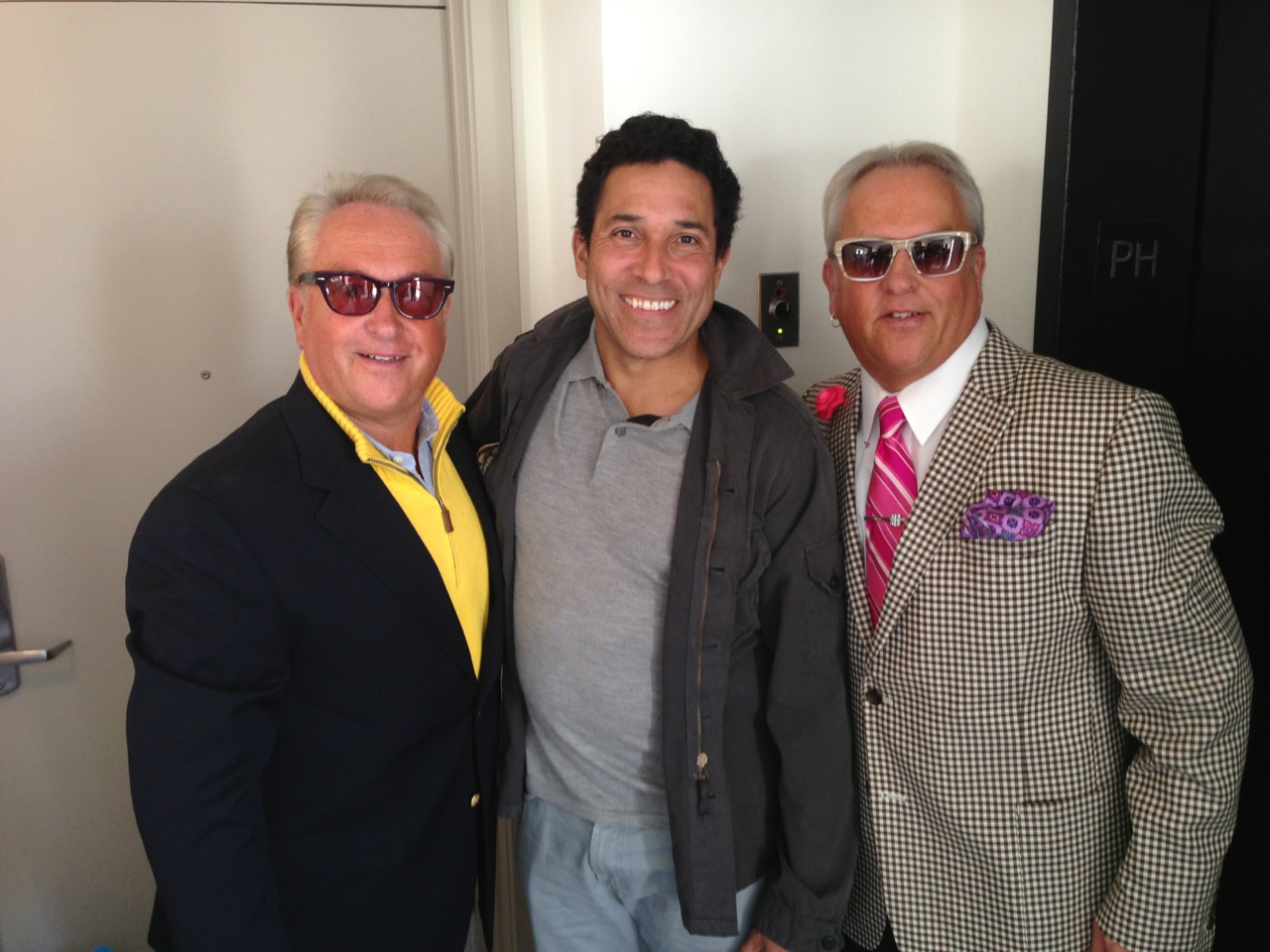 WOW's Matt and Mark Harris with The Office's Oscar Nunez
Fashion items included Aquatic and inspirational themed T-shirts from San Diego based The Printed Palette, which only uses water-based inks that are free from toxic chemicals. Designer Kimberly Rose handed out her innovative Dressed 'N-case, a dress and purse all in one which can be worn in several different ways including a sundress, a cover-up and a skirt among numerous others.
Energy X handed out wide range of energy boosting products including liquid supplement and chewing gum. There were nutritional supplements from Life Extension, traveling make-up bags from Baubles Bags & Bows, and the Spatty, a tool designed to access the very bottom of your favorite make-up and lotion so that it doesn't go to waste. Product creator Cheryl Rigdon also gave out the Spatty Daddy, a larger version designed for kitchen products such as condiments.
EVERYONE WINS AT THE OSCARS NOMINEE GIFT BAG, a swag bag gifted only to the losing Academy Award nominees. Put together by Distinctive Assets, the bag is valued at over $45,000.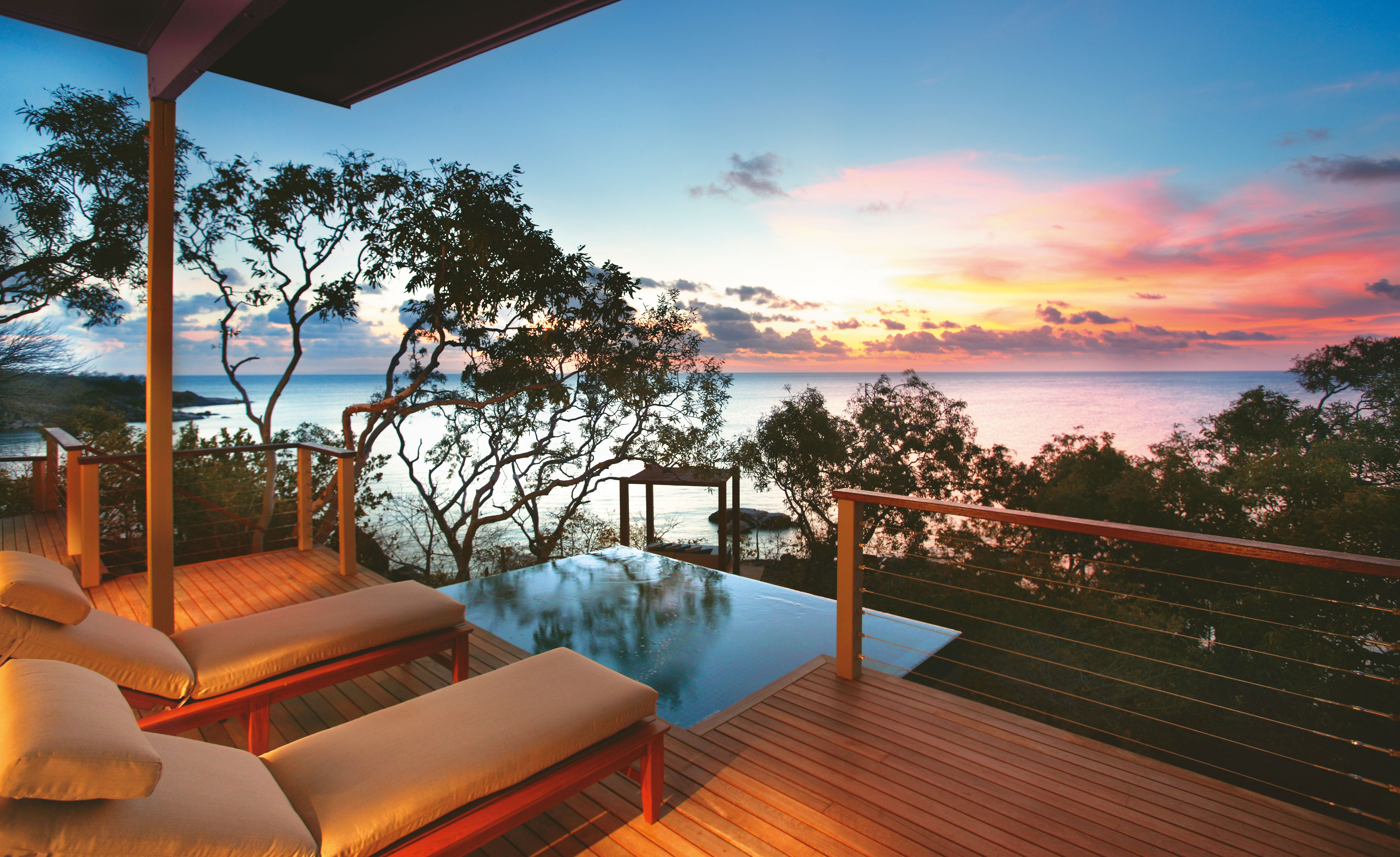 <View from Australia's Lizard Island Resort
Among the item were: various round-the-world trips including Australia's Lizard Island Resort atop the Great Barrier Reef, a luxury villa at Koloa Landing Resort on in Kauai, and a stay at Imanta Resort in Mexico's Punta De Mita among others.
Other goodies included a one-week, all inclusive fitness and weight loss retreat from Live In Fitness, personal training sessions from Huntley Drive Fitness, and under the counter water filtration system by Krystal Klear Water. There was also products by M3K Beauty and for those with a sweet tooth, Chocolatines had their "Yellow Gold Diamond Collection" featuring dark chocolate infused with premium sake from Japan.
For more on celebrities and their swag, "like" the Hollywood Suite Life on Facebook.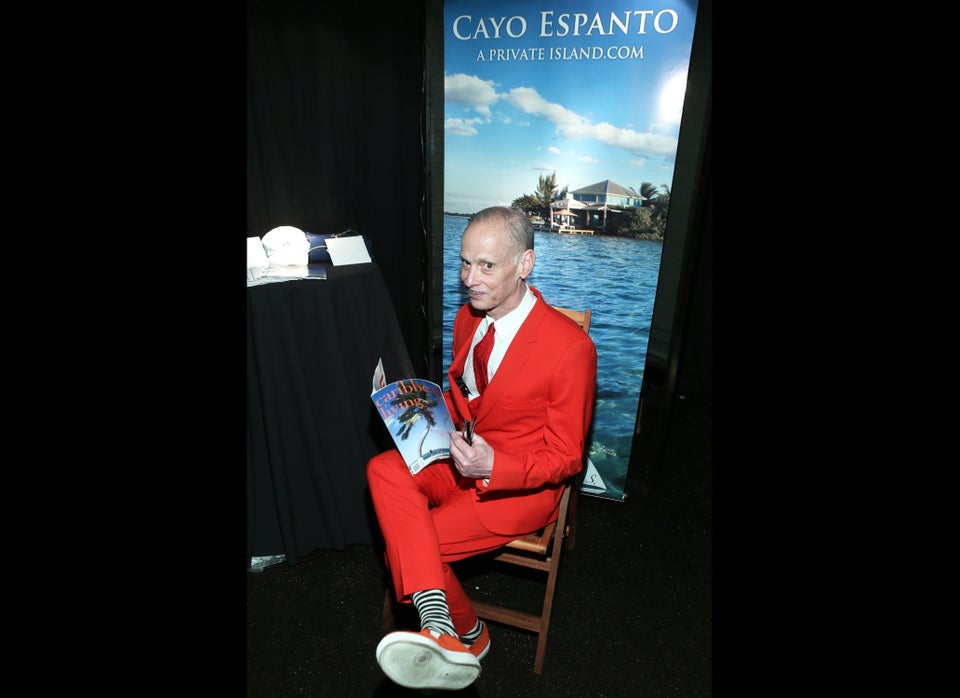 Oscar, Spirits Swag Suites