 Welcome to For Your Consideration, HuffPost Entertainment's weekly breakdown of all things Oscar. Between now and Feb. 25, 2013, executive arts and entertainment editor Michael Hogan and entertainment editor Christopher Rosen will chat about awards season and which films will make the most noise at the 85th annual Academy Awards.
Rosen: Happy New Year, Mike! We've entered the final countdown -- ballots are due on this week, meaning a lot of Academy Awards voters are going to have to learn how to use the internet. (Kidding! Sort of.)
So, what does all this mean? Well, not a whole lot to me and you. There's an idea that the glitchy e-voting could cause a lower voter turnout than in years past, but since the Oscars don't reveal how many people actually vote, that point is moot. Some are arguing that if the older people can't e-vote -- and didn't get a paper ballot in the mail in time to make the voting deadline -- younger-skewing films could benefit. (Huzzah, "Cloud Atlas" and "Beasts of the Southern Wild"?) I'm not sure I buy that either, as at least some not-so-oldsters like Morgan Spurlock have also expressed difficulties with the system.
There's a larger point to be made here, of course: Why doesn't the AMPAS blow up the way they handle the nominating and voting processes. Why don't they make each voter accountable -- instead of all this cloak and dagger nonsense? It's not like these people are voting for president; they're voting for the best movie. If the Baseball Writers of America can have their MVP ballots scrutinized by Joe Popcorns like us, why can't the AMPAS? I want to know who Michael Cera and Casey Affleck voted for this year. I want to know which four actresses Anne Hathaway put behind her in the supporting race. I want to know it all. What about you?
Hogan: Wait, Michael Cera and Casey Affleck get to vote? If those guys can't figure out how to use the Internet, we're doomed! And now that you mention it, I think the biggest danger is that Academy members who can't afford to hire assistants in their early 20s will be underrepresented in the final tally.
AOL's own Steven Haft, a member of the producer's branch, confirmed over email on Monday that the issues we're hearing about are real. "This password business is tricky," he wrote. "I personally ran out of passwords I can recall without prompting about 100 registrations ago. And I'm young by Academy standards."
So what is to be done? I have no idea, but since we're floating our fantasies, I'd still love to see an awards season that actually added up to something, March Madness-style, instead of the BCS-esque mess of unrelated contests. How great would it be if the Directors Guild of America, for instance, helped choose the nominees for Best Director, the Screen Actors' Guild helped decide who gets a nod in the acting categories, and the Golden Globes got to choose, like, the alcohol vendor? If nothing else, it might bring some sense of purpose to today's ludicrously sprawling awards season.
That idea's not going anywhere, obviously, and neither is your bid for transparency. Among other logistical objections: just imagine the deluge of bribes and favors that would rain down on the membership if their names were actually published! I mean, it's bad enough as it is.
I don't want to throw up my hands, but I think that may the only sane response to this whole tempest in a surgically enhanced D-cup. Oh, and let's not overlook the very exciting Hacker Angle! Remember this gem from Scott Feinberg's THR piece on Computergate?
several members voiced concern that the voting website could be susceptible to hacking. "I'm not convinced that it's exactly the Fort Knox of sites," says one. "It's probably more difficult for members to log on than it is for hackers!" Another adds: "Nothing's really secure. There are countries that have been hacked."
First of all, LMFAO at that second quote, which reads as if it were spoken by someone roughly the same age as Jane Fonda's parents in "On Golden Pond." But they have a point! I mean, if the estimate of awards-season spending I've heard is correct and the studios and producers really are spending a quarter of a billion dollars trying to sway voters this year, is there any doubt that hackers from here to Bangalore are doing their damnedest to make sure Michael Cera doesn't cast his vote for "Beasts of the Southern Wild"?
Rosen: Meanwhile, like some New Year's Eve miracle (or New Year's Eve news dump), the AMPAS extended the voting deadline by 24 hours, to 5 p.m. PST on Jan. 4.
"By extending the voting deadline we are providing every opportunity available to make the transition to online balloting as smooth as possible," Ric Robertson, Academy COO, said in a statement. "We're grateful to our global membership for joining us in this process."
Couple of things here: (1) It's the first sign that the AMPAS is admitting some level of defeat in the e-voting process; logic seems to dictate that if things were going smoothly, no extension would be needed. (2) We'll never know if it's a significant move or not. Maybe another five percent of Academy members vote; maybe another 20 percent. Maybe more voters see more screeners they've been sitting on; maybe they don't care.
But blame should be cast on the voters as well, especially if they plan on giving up the privilege to vote. Oscar voters also had the option to make their selections with traditional paper ballots, something they could have requested at any point before Nov. 30; even if the AMPAS website doesn't work, there were alternatives. (And, really, if you're one of those people who says something like "countries have been hacked" with a straight face, wouldn't you have prepared for the worst by requesting a ballot in case the big, bad internet failed?) Also, lest we forget, the Oscar nominating process started on Dec. 17, meaning these issues didn't just start happening last week.
Which brings us back to this: We'll never know what impact the great e-voting scandal had on the Oscar race in 2012. "Lincoln," "Zero Dark Thirty," "Argo" and "Les Miserables" will all get nominated for Best Picture; Daniel Day-Lewis will get his nomination, as will Anne Hathaway. The machine will keep purring along, and maybe next year the system will work properly (and in Safari).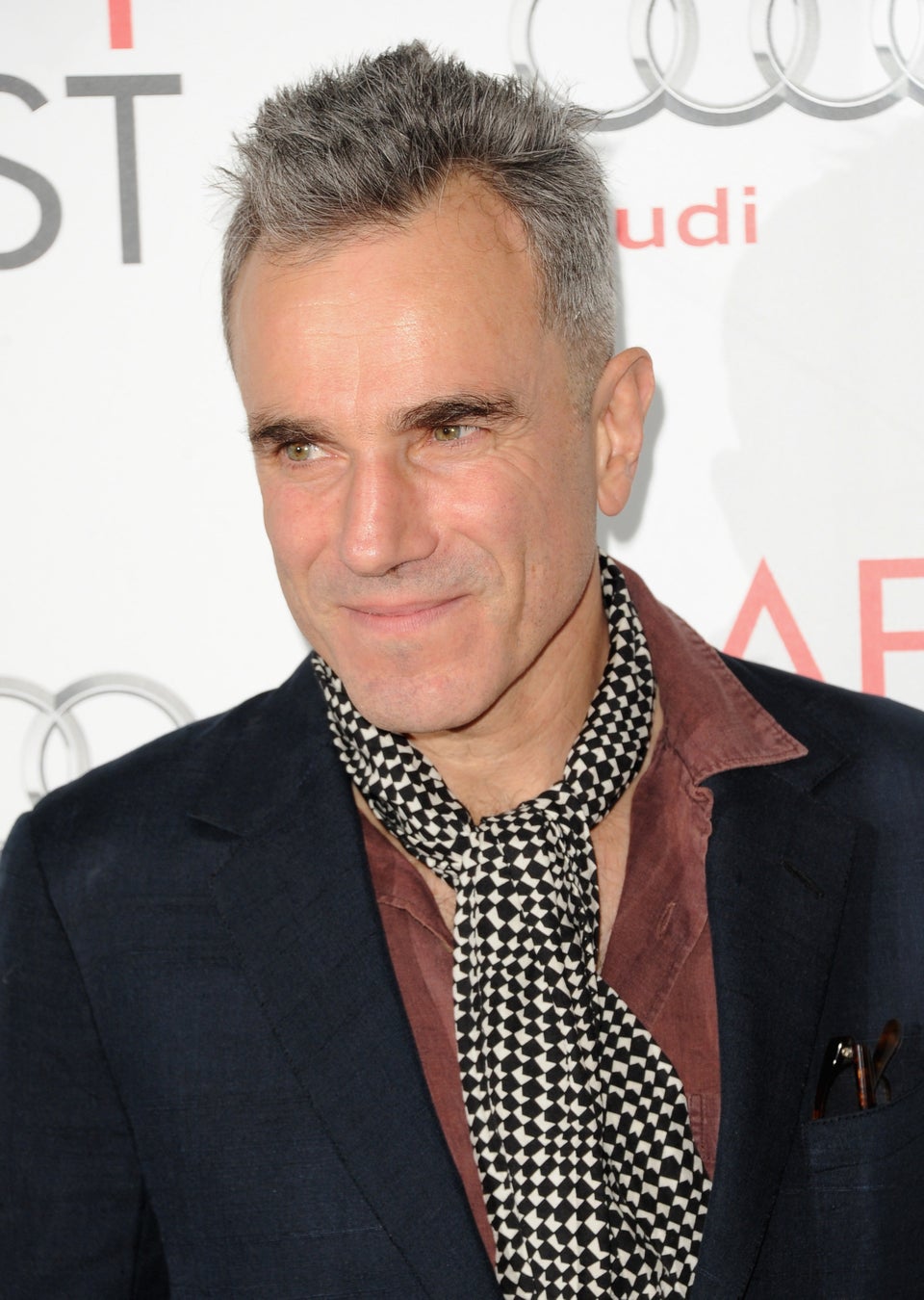 Golden Globe Nominees
Popular in the Community