With the #OscarsSoWhite campaign, a spotlight has been put on the lack of racial diversity in the Oscars. Article after article focuses on the absence of Black, Hispanic, Latino and Asian Americans being nominated by the Academy. That is needed. However, it's not enough.
Diversity must really mean diversity - and that includes the one-in-five Americans who has a disability. Disability needs to be part of every conversation on diversity. We support the #OscarsSoWhite response, but we are fighting for including for everyone.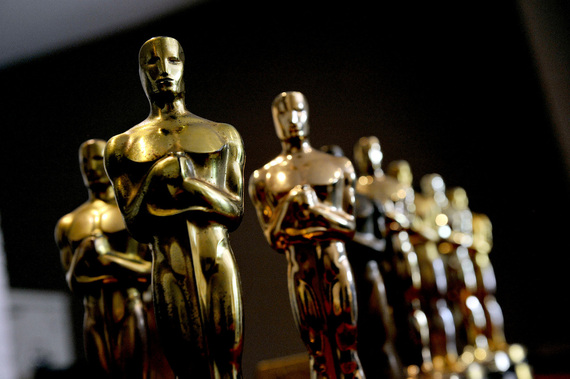 Dominick Evans is a director/filmmaker with a disability who runs weekly #FilmDis chats on the exclusion of people with disabilities in film. He has called for Academy President Cheryl Boone Isaacs to include all when discussing diversity in her response to #OscarsSoWhite.
"Until we are included in all aspects of the industry, those of us with disabilities will continue to be treated like second-class citizens," Evans said. He's calling for everyone to contact the Academy to urge Isaacs to add people with disabilities to her list of minority communities to include in film.
Tweets to @TheAcademy about #OscarSoAble in the #OscarSoWhite Twitter stream will help raise awareness that diversity should include people of ALL abilities. However, we can't stop there as this issue is way bigger than the Oscars. Disability discrimination is an issue throughout the entertainment industry. Last week USC Annenberg released a sadly misnamed inclusion study, the Comprehensive Annenberg Report on Diversity in Entertainment that excludes people with disabilities.
People with disabilities are still seen as a fringe group when we speak diversity or inclusion," actor and activist Danny Woodburn reacted in a Facebook post to the Annenberg report. "We are like the unseen family member that has been institutionalized and spoken of only in hushed tones."
One of the most productive and welcoming diversity leaders is GLAAD. Their 2015-16 study, Where We Are On TV, includes a count of primetime broadcast's regular characters that are depicted as people with disabilities. According to the U.S. Census, there are 56 million Americans with disabilities. GLAAD used the Americans with Disabilities Act (ADA) definition of a disability, which includes people with physical, mental and developmental disabilities including drug and alcohol addiction, as well people with non-apparent disabilities such as cancer or HIV and AIDS, people who are not always counted by the Census.
"Scripted primetime broadcast programming continues to fail to reflect the reality of this demographic," the GLAAD report states. "This year, the percentage and number of series regulars with disabilities has dropped for the first time in two years. Less than 1% (0.9% or eight characters) will have a disability this season, compared to 1.4% of characters last year and 1% the year prior."
According to the GLAAD Report, FOX leads the way in showcasing characters with disabilities - four characters in three different shows. The GLAAD report also includes two incidents from ABC and one from CBS. Additional research discovered a new case from NBC and three others from CBS. While there may be a few other characters not included in the chart below, the fact remains that so few characters are portrayed with disabilities on a regular basis.
Many of these characters are played by individuals without the disability. When an able-bodied actor mimics someone from any minority group, whether it be racial or disability, he takes a job from an actor who genuinely has that characteristic and perpetuates that group's under-representation in the industry.
There are a few individuals with disabilities acting on these shows, but they are more rare than the characters themselves. Michael J. Fox, who has Parkinson's Disease, plays Louis Canning, a lawyer with tardive dyskinesia, on CBS' The Good Wife. Peter Dinklage is a little person on HBO's Game of Thrones, playing the same disability as his character. ABC Family's Switched at Birth features several charactors with hearing impairments, including at least four actors who are deaf or hearing impaired themselves: Marlee Matlin, Sean Berdy and Stephanie Nogueras are deaf, while lead Katie LeClerc has Meniere's Disease.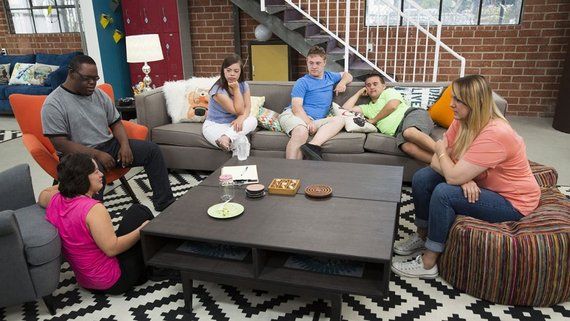 In unscripted television, A&E TV's new docu-drama, Born This Way, features seven individuals with Down syndrome and is a major breakthrough in stigma-busting. Lifetime's Project Runway featured Justin LeBanc, who is deaf, and MTV's The Challenge had Jordan, who has a physical disability. All three shows are produced by Jonathan Murray and Bunim-Murray Production, who are longtime leaders on diversity in television.
Culture plays a critical role in our society. It contributes to the values and ideals that define us, and what we desire to share with our families, friends, coworkers and children.
What we see, we feel. And what we feel impacts how we act.
Sadly, for generations, television and movies have shown people with disabilities as objects of pity. From the Jerry Lewis telethons to stories where school teams become heroes simply by letting one kid with a disability play for a few minutes out on the court or field, our television sets and movie screens have brought us stigmas that undermine the people who have a disability. According to a major Princeton study and another one by Cornell Hospitality Quarterly, stigmas undermine job prospects for people with disabilities. Only 34 percent of working-age people with disabilities are employed. Indeed, Americans with disabilities overall experience more poverty than African Americans, Hispanics and women.
As people of various minorities petition the Academy - and Hollywood in general - it is important to remember the often forgotten demographic - people with disabilities, who are looking to be included in all discussions regarding diversity.
Popular in the Community