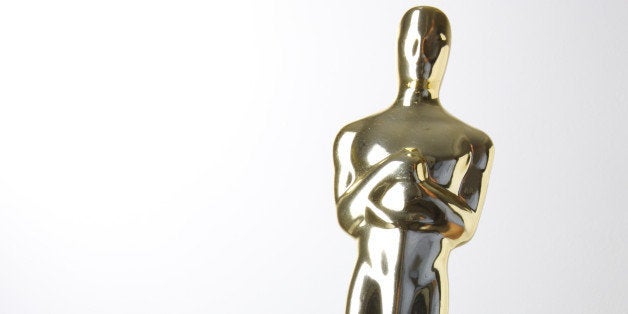 By Joseph Rendeiro, Senior Media Relations Specialist, NCLR
"The only thing that separates women of color from anyone else is opportunity." -Viola Davis, 2015 Emmy Awards
Viola Davis's acceptance speech as she celebrated her historic win at last year's Emmy Awards was one of the most memorable moments of the night, resonating not just with her fellow Black actresses, but with all people of color who have historically been underrepresented on television. Directly calling out Hollywood, Davis noted that it is impossible to earn recognition like an Emmy Award if meaty, lead-acting roles are unavailable to actors of color.
Thankfully, television networks have grown to embrace diversity in their line-ups. Breakout stars like Gina Rodriguez, Priyanka Chopra, and Taraji P. Henson are captivating audiences with their portrayals of layered lead characters, proving to network executives that actors of color are just as capable of anchoring primetime as their peers. While there is certainly still a long way to go, television has made important strides moving actors of color out of supporting roles. In fact, on the television side, this year's Golden Globes honored one of the most diverse groups of actors in history--a night that was marked by big wins for Latinos when both Oscar Isaac and Gael Garcia Bernal took home acting awards.
But while actors of color are finally sharing the spotlight on the small screen, on the silver screen, lead roles for Blacks, Latinos, Asians and all other minorities in movies that are considered Oscar-worthy are few and far between. Today, the Academy rolled out its list of nominees and, for the second year in a row, not one actor of color is nominated for an award.
To be clear, the disappointment that many feel over the lack diversity among the nominees is not directed at the nominees themselves. They have put on terrific performances that are certainly Oscar-worthy. The disappointment stems from what Davis spoke about in her Emmy's speech: opportunity. Actors of color cannot win awards for roles that are not there. The stunning lack of diversity among the nominees reflects a larger problem within Hollywood: movie industry executives do not believe stories led by people of color are worthy of being told. People of color are missing out on the opportunity to share their culture, to create compelling narratives through the lenses of their own community members, and to see their faces reflected in roles that are nuanced and thought-provoking.
Many will argue that the decisions were based on quality, that these movies and the actors in them were simply better than performances lead by actors of color. But was Idris Elba's performance in Beasts of No Nation any less deserving than those nominated? Did Ava DuVernay deserve to be overlooked last year in the Best Director category for her work in Selma? The Oscar nominations tell us less about the actual quality of movies and more about what the Hollywood industry believes is quality. And unfortunately, the stories of minorities continue to be undervalued.
To many, an Oscar may seem like just a statue. But being nominated for one of those statues is what took an actress by the name of Jennifer Lawrence from a virtual unknown in Winter's Bone to one of the biggest stars in the industry. Now movie executives are willing to rely on her to bring audiences to theaters. Now she has the opportunity to hone her craft and leave a cinematic legacy. There are many actors, writers, producers, and directors of color who are just as good as their White counterparts, but who are waiting to have that breakthrough moment. They will not be able to show the world their talents if movie executive refuse to back movies lead by Black, Latino, Asian, or Native American characters.
The entertainment industry is changing for the better. Today, young men and women of color can see their faces reflected in popular primetime television shows and in roles that are aspirational, intelligent, and interesting. They are no longer relegated to token sidekicks who are on the show only to deliver one-liners. And audiences have embraced these shows, these characters, and these actors. The proof that stories about people of color are compelling and captivating enough to interest the masses is plain to see. It's time that movie industry executives open their eyes.
Calling all HuffPost superfans!
Sign up for membership to become a founding member and help shape HuffPost's next chapter