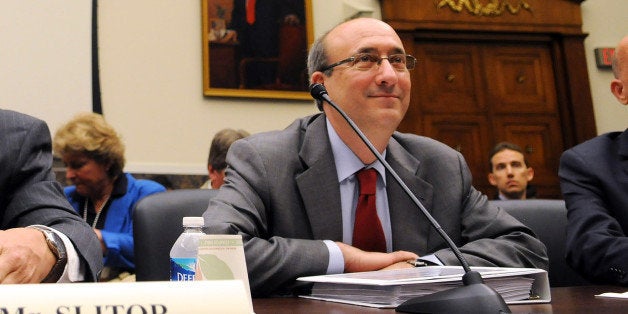 WASHINGTON -- The country's top workplace safety official said Thursday that the regulatory system protecting workers from chemical exposure is "broken," and called for a new dialogue with employers and worker safety experts about how it might be improved.
"We're struggling to keep pace with the potential hazards," Dr. David Michaels, head of the Occupational Safety and Health Administration, a branch of the Labor Department, said on a call with reporters Thursday. "We think there has to be better ways to take this issue on."
The government tries to protect workers in manufacturing plants and other workplaces with chemicals through so-called permissible exposure limits, which cap the allowable concentration of certain airborne hazards. Yet the vast majority of these limits haven't been updated in the more than four decades that OSHA has existed.
Michaels said manufacturing firms currently have their own standards that on paper are stronger than the government's. He also said the government's limits don't come close to covering all of the dangerous chemicals that are now found in the country's workplaces. OSHA standards limit exposure for fewer than 500 chemicals, whereas businesses now use tens of thousands.
Efforts in recent years to update the limits, he noted, have been "largely unsuccessful."
"Forty years after the creation of OSHA, thousands of workers are still becoming ill and dying from exposure to hazardous chemicals," Michaels said. "Many [limits] are dangerously out of date."
One problem, Michaels said, was the vast amount of scientific and economic research needed to change the limits. The regulation of a single chemical could require hundreds or even thousands of pages of documentation and years of work by staff, he said. The agency is looking for new ways to streamline the process.
"We can't go chemical by chemical, because it would take centuries to address all the chemicals that are out there," he said.
The agency isn't proposing any new federal rules, which often takes years to be developed and reviewed before they can go into effect. At this point, OSHA is merely asking for stakeholders to advise the agency on how it might improve the current system. Michaels said there will be a six-month period of public comments.
"I don't think we'll have any answers in six months, but I think we'll have a very useful and robust dialogue," he said.