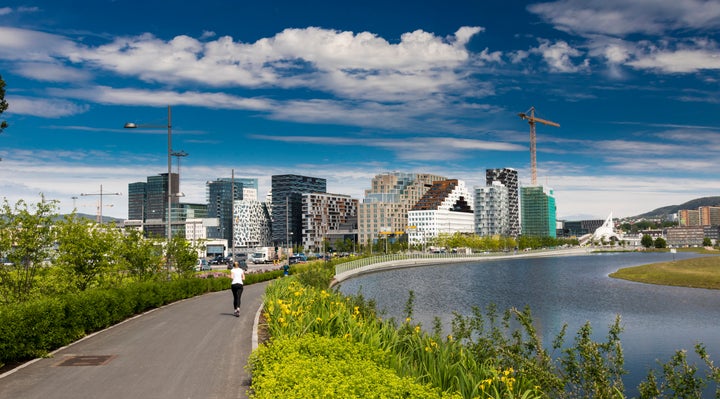 Norway's capital will ban cars from the city center within four years, part of a plan Oslo politicians announced Monday that calls for drastically reducing carbon emissions and cutting car traffic by a third in the next 15 years.
The declaration, spearheaded by the local Green Party, comes after the weekend's city government elections yielded significant gains for progressives, particularly the Greens, who won 8 percent of the vote and are joining forces with the Labor Party and the Socialist Left.
"The move to a car-free city center has seen support from all sides of the political landscape, and has, among others, gained support from the youth division of our ruling Conservative party," Oslo Green Party representative Eivind Trædal told The Huffington Post in an email. "Removing cars from the city center has been recommended both to make [the] area more accessible, and to reduce local pollution."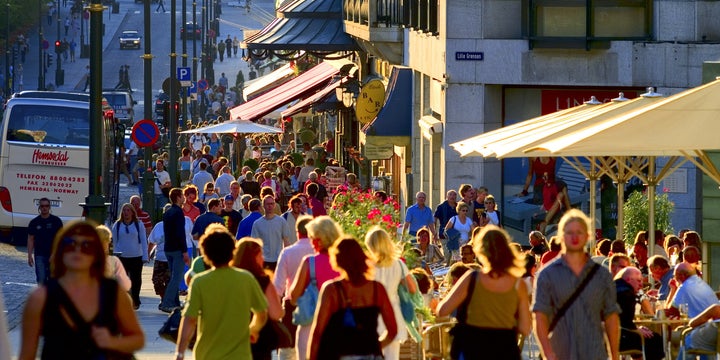 To hit its ambitious benchmarks, the city will invest in alternative transportation. On the public transit side, the plan calls for building an underground subway line in the city center and replacing buses on the busiest routes with trams. There will be nearly 40 miles of new bike and pedestrian paths and incentives for purchasing electric bikes.
There also will be new penalties for Oslo drivers: Some traffic lanes will be restricted to electric vehicles and public transit, parking spots that hinder bike lanes will be removed, gasoline-powered vehicles will be restricted to certain areas, and the city will increase rates and introduce new fees for car parking.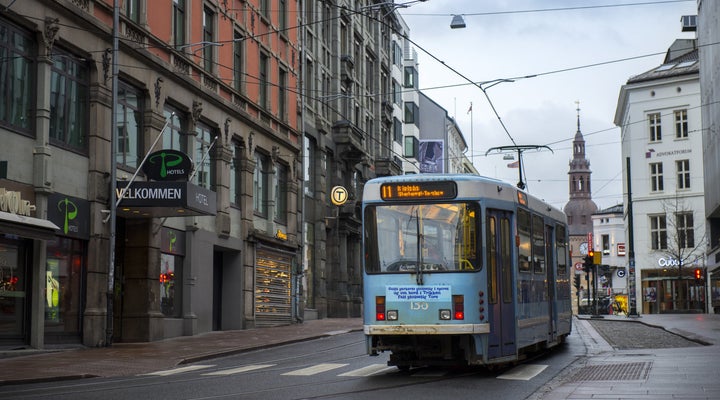 Oslo, however, is well positioned to reduce reliance on cars and fossil fuels -- more than half of households in the city do not own a car, Trædal said, and government support has helped electric cars become increasingly popular.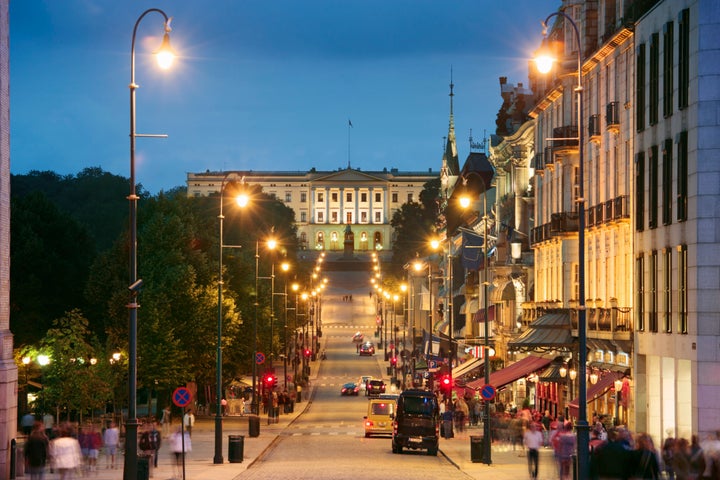 Anthony Townsend, urban planner and author of Smart Cities, said Oslo's ability to restrict car travel is in part due to years of work and a comprehensive plan that ensures a wide range of housing, employment, entertainment and service options are accessible without cars.
Banning cars is "not a new idea, but doing it on this scale and this quickly really is a big step forward," Townsend said. "They've been preparing for a long time … it's not cheap, this is a major investment in the future, but I think they believe that it's going to pay off."
Other European cities are experimenting with ways to restrict car travel and limit pollution due to driving. In Madrid, only those who live within a restricted zone are allowed to drive in it. London charges high fees for drivers entering the city during peak traffic hours. Paris has experimented with temporary car bans. A car-free day that affected a third of the French city last month resulted in nitrogen dioxide levels dropping up to 40 percent in some areas, according to the Guardian, with leaders now trying to institute a regular schedule of car bans.
Though driving is declining in the United States and many communities are paying more attention to public transportation and walkability, Townsend predicted that major American cities are a long way from implementing widespread anti-car measures.
"We're too tied to private automobiles as a way of getting around cities," he said. "Cars have never really been good for cities, and removing them again, except for the rare uses [like police and emergency vehicles] when you want to have that tremendous flexibility … there really are very few drawbacks."
Alexandra Ma contributed reporting.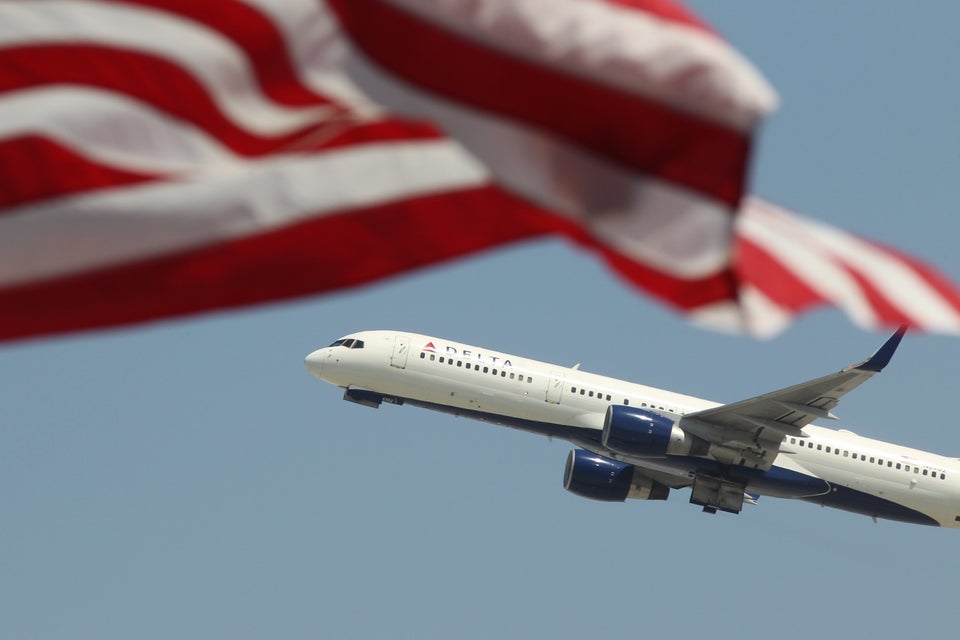 15 Ways You Contribute To Climate Change
Popular in the Community