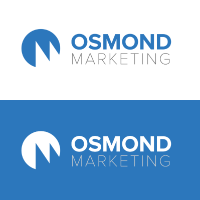 Cook, who was pregnant with her third child during the Great Recession, was looking for a way to help support her family while still enjoying the benefits of a flexible schedule. With 47 percent of the U.S. labor force comprised of women, many mothers are looking for careers that allow them to devote time to both their children and careers. After receiving her doctorate in organizational communication, Cook founded Osmond Marketing.
Osmond Marketing is a full-service marketing organization with a special emphasis on content. Teams create and manage premium, quality content for their clients, many of whom are in the healthcare, sports, nonprofit, retail and entertainment industries. Their services include content production, from blog articles to full-length books, public relations, design, web development, and digital services. As a Google Apps for Work partner, Osmond Marketing manages a full suite of business services for clients, such as Google Apps for Work (email), Drive, Webmasters, Adwords, Analytics, and Google My Business.
Osmond Marketing was built using the same postmodern organizational structure that Silicon Valley pioneered, including a flat hierarchy, an emphasis of project over process, and a team of highly trained generalists and specialists who can efficiently adapt to the requirements of each project. This project-based approach allows Osmond Marketing to save clients money and deliver customer products quickly while catering to each client's specific needs.
The fast-paced growth of Osmond Marketing is evidence that the business model is working well for clients. Osmond Marketing has grown approximately 800 percent in the past four years and grew its earnings 168 percent in the last year. With locations in Silicon Slopes (Utah County) and Orange County, California, Osmond Marketing is currently looking to expand into the Mid-West to better serve current clients located there.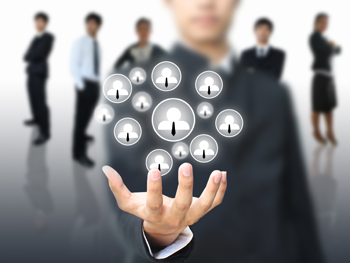 Cook credits the company's success to a highly motivated "brilliant team" of writers, publicists, designers, developers, and project managers who live the organizational values of reliability, trustworthiness, and kindness in both their personal and professional lives. Osmond Marketing's commitment to providing flexible schedules for employees not only fits their lifestyles, but it also allows the team to be able to deliver at all times of the day and nearly every day of the week. Osmond Marketing recently rewarded its employees by taking them to Harry Potter World in Southern California.
Osmond Marketing's portfolio is very impressive for a company that has been serving its clients for less than a decade. They have publishing and distribution capabilities in the United States and Canada and serve hundreds of clients in the United States. They have experienced low client turnover due to being able to make quick adjustments in meeting their clients' needs and low employee turnover due to their commitment to flexibility.
In June, Cook was named one of Utah Valley 360's 40 under 40, which honors innovative leaders in the community who are changing the way business operates.
Support HuffPost
The Stakes Have Never Been Higher
Related
Popular in the Community