Co-authored with Stephanie Hughes
"You don't want to become this do you?"
That's the underlying message the Cincinnati Police Department is touting by using images of people with colostomies in its new attempt to deter at-risk youth from entering into a life of violence. The CPD tries to appeal to the vanity of teenagers by showing something that could hypothetically happen to them as a result of a gunshot, what they consider a tragic outcome -- an ostomy.
In fact, according to Lieutenant Joe Richardson, "You're not killed, but you're walking around with a colostomy bag and that's just not the way to get a girl's attention, by limping down Warsaw Avenue with a colostomy bag."
While it is commendable for the department to attempt to curb the behavior of these youth, the use of ostomies as an undesirable outcome of youth violence is not only misinformed, it is inappropriate, distasteful and downright offensive.
There are more than 500,000 people in the United States living with ostomies for a variety of reasons, including Crohn's disease, ulcerative colitis and colon cancer. These people live normal lives -- they have meaningful emotional and physical relationships, hold jobs, and go swimming, rock climbing, sky diving and every other activity under the moon. Ostomies, for many, are not a punishment -- they often mark the beginning of a new, pain-free life.
Take Stephanie: She's a beautiful, 27-year-old, married communications professional. She enjoys going to the beach and spending time with her friends and family. She participates in half-marathons and triathlons. She sounds like your average 27-year-old, right? She is, except that she has an ostomy.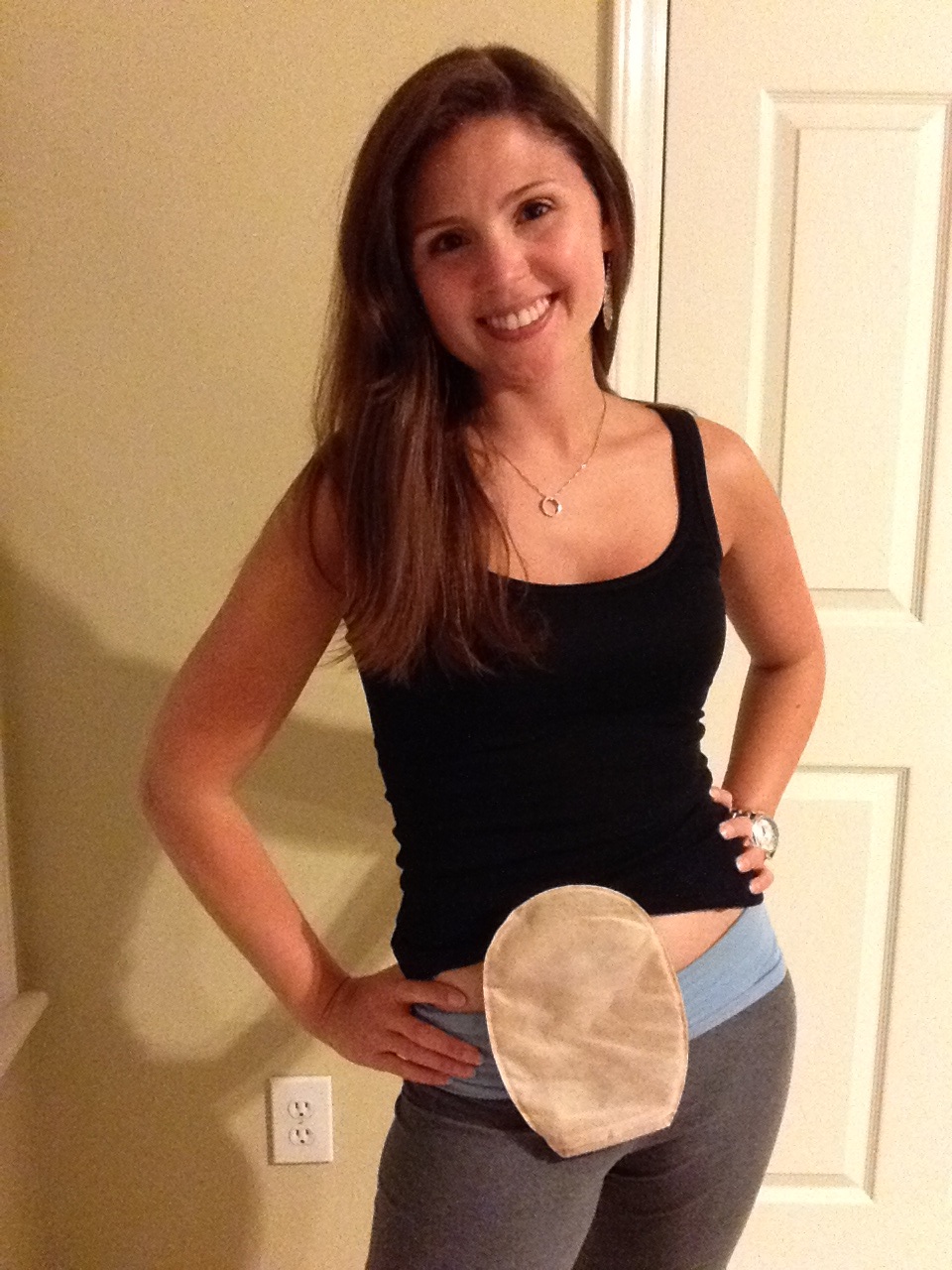 Stephanie has been battling Crohn's disease for over 14 years. Crohn's disease is a digestive disease marked by the inflammation of the digestive tract. After years of trying to treat her inflammation and debilitating pain, Stephanie had surgery in 2012 to remove her colon. She now lives with a permanent ileostomy where her small intestine is attached to a point on her stomach that dispels waste into an external ostomy bag. Her ostomy changed her life for the better and made it possible for her to actually feel like a 27-year-old, not like a patient. In fact, in June, Stephanie completed the Virginia Wine Country Half Marathon in 2.5 hours, ileostomy and all.
"I put off getting an ostomy for years because I was afraid it would mean the end of a normal life," Stephanie said. "What I found was exactly the opposite. Having an ostomy has given me back my life and I am able to do all of things that I've always wanted to do, but had been held back before by Crohn's disease."
Stephanie opted to have an ileostomy, a decision many patients with inflammatory bowel diseases and colon cancer are faced with when it comes to their illness. The decision can be one of life and death, good or bad quality of life. Regardless of why the procedure was done, ostomies give life back to these individuals who, like Stephanie, suffer for years.
Unfortunately, ostomies have an extreme stigma around them, and the Cincinnati Police Department's campaign just adds fuel to the fire. People are often ashamed to talk about having a "bag" because of what people think it means. Here are some of the myths often heard about ostomies:
· someone with an ostomy has no butt;
· the person smells like feces;
· someone with an ostomy is disabled;
· someone with an ostomy is old;
· an ostomy will be visible to everyone; and
· someone with an ostomy has to wear oversized, baggy clothing.
These are far from the truth. Yes, some people with ostomies are old, but I know countless people who have ostomies who are in their 20s and 30s and live fully functional lives. The other myths are pure fallacies perpetuated by the amount of misinformation available about ostomies.
Myths like these arise because of campaigns like the Cincinnati Police Department's. By portraying an ostomy as a tragic way to live out the rest of one's life, it continues to push the stigma that people with ostomies are ugly, gross and pathetic, and further discourages those with ostomies from speaking about their condition publicly and without shame.
Yes, we should absolutely take steps to sway our youth from entering into violence. But there are ways to do that without misrepresenting ostomies and offending the thousands of ostomates around the country and the world.