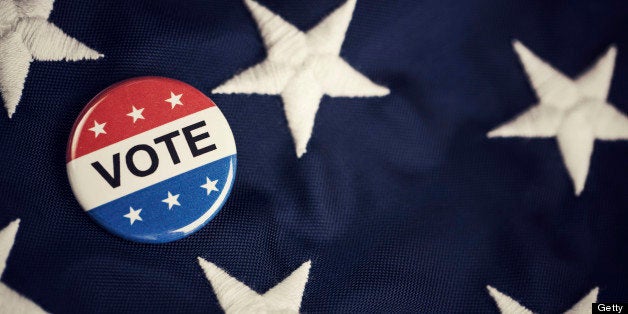 Nothing gets the nation excited like the pomp and size of presidential elections. Massive rallies and grand promises fill us with hope or hate about who our country's next leader will be.
But there are other important political contests coming next November, as well.
A total of 34 Senate seats, along with the entirety of the House, will be up for grabs in 2016. While the Republican Party currently controls the legislative branch, it may find its position in the upper chamber threatened by Democratic mobilization.
The GOP will find itself in a more defensive position than their liberal opponents next fall. Of the contested Senate seats, 24 belong to Republicans, more than twice the number of Democratic seats.
The more severe turnovers may come in states that are saying goodbye to their congressional juggernauts.
Following his entrance into the presidential race, Sen. Marco Rubio, R-Fla., will be unable to seek reelection for his current post. The senator, who took office in 2011, was a monumental force in pushing the GOP agenda, especially in regards to immigration and government spending.
The Sunshine State is slated to see a three-way battle between Republican-turned-Democrat Rep. Patrick Murphy, progressive Rep. Alan Grayson and the Tea Party supported Rep. Ron DeSantis.
Democrats will also be saying goodbye to one of their key players, Senate Minority Leader Harry Reid (D-Nev.). Reid will be retiring at the end of his current term, ending a three-decade-long career. Nevada Attorney General Catherine Cortez Masto has been tapped to be Reid's successor. Gov. Brian Sandoval (R-Nev.), will likely challenge her.
But while the left loses one of its champions, history shows that it has a shot at picking up a number of newcomers.
Data shows voter turnout is drastically higher during presidential elections when compared to midterms, especially considering that more than 50 percent of young voters went to the polls in 2008, while only 21 percent showed up in the last midterm elections.
This was an important factor in the Republican blowout in 2014, which gave the party a majority in the Senate. Younger voters, along with the working class, typically vote for more liberal candidates, so the more there are at the polls, the better chance a Democrat has at winning a congressional contest.
Additionally, seven of the 24 challenged Republicans represent states that were carried by President Barack Obama in 2012, setting precedent for a Democratic victory.
But liberals should wait before busting out the bubbly.
The potential partisan turnaround only applies to the upper chamber. Because of gerrymandering and a high level of incumbency, the GOP can probably sleep easy knowing there is little chance they will lose the House.
There is no doubt that the composition of the legislative branch will have an enormous impact on the next president's relationship with lawmakers. Even when President Obama had an ally dominated Senate, he was still perceived to have a cold rapport with Capitol Hill. When the Republicans took over, the relationship became even more strained.
But if a Republican gets inducted into the White House and the party holds onto Congress, the GOP will have streamlined control of almost every facet of the federal government. Couple that with its command of most state legislatures, and conservatives may be looking at a happy four years.
Calling all HuffPost superfans!
Sign up for membership to become a founding member and help shape HuffPost's next chapter