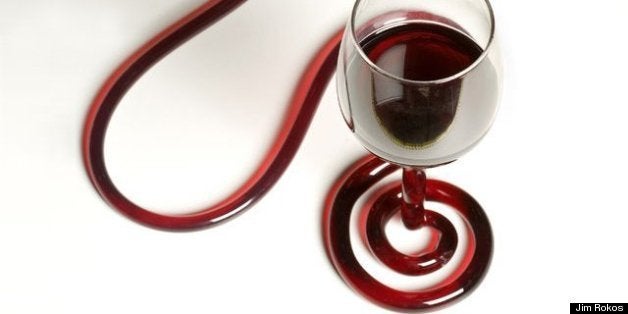 Drinking is usually a social activity. But never has it been as social as with the "my other half wine glass set." Designed by British product designer Jim Rokos, these wine glasses are like no other. They force you to look your drinking partner in the eye, and be completely in synch with when to drink and when not to drink -- if not, you'll have a wine spillage disaster.
So what does that mean for these wine glass connected by a plastic tube? For one, it makes drinking way more intense. Don't think you can enjoy a casual glass of wine with a friend if using this set. With these wine glasses you both have to drink at the exact same time, or wine will spill everywhere. It also makes the drinking way more balanced -- one person cannot drink more than the other. It could be just the thing to keep that lush friend of yours in check.
It's time to give wine spritzers another chance.