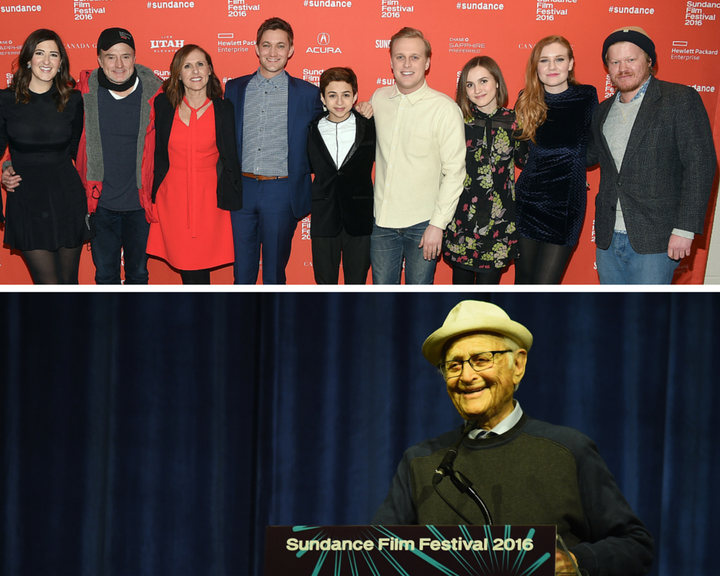 The hills of Park City are alive with the sounds of the Sundance Film Festival, which began on Thursday night and becomes an all-day affair on Friday. The Huffington Post is on the scene, having caught two films that seem destined to produce a lot of chatter over the next 11 days.
"Other People"
Written and directed by Chris Kelly
Starring Jesse Plemons, Molly Shannon, Bradley Whitford, June Squibb, Maude Apatow, Zach Woods and Retta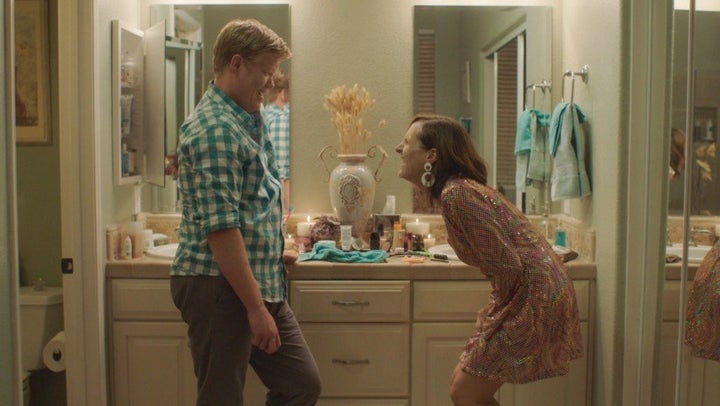 "Tonight I'm seeing 'Other People'" (get it?) was the joke du jour among Park City's press crowd on Thursday, when "Saturday Night Live" and "Broad City" writer Chris Kelly's debut film opened Sundance. It stars Jesse Plemons in an unlikely role as a struggling gay comedy writer named David -- an analogue of Kelly -- who returns home to dull Sacramento to care for his cancer-stricken mother (Molly Shannon). He faces lingering judgment from a father (Bradley Whitford) who, a decade after David came out, still refuses to use the word "boyfriend," disinterest in the younger sisters (Maude Apatow and Madisen Beaty) he left behind for New York City, kooky grandparents (June Squibb and Paul Dooley), and a breakup that amplifies his loneliness. ("Veep" and "Silicon Valley" star Zach Woods plays David's ex, and he's quite good.)
That's a mouthful of tropes, even for a Sundance movie, and "Other People" often succumbs to weight of its ideas. David's comedy pilot wasn't picked up and his relationship dissolved, meaning his life was already a mess. Now's he returned home to relatives who, outside of his loving mother, don't understand him, insisting the only tangible outcome for their "New York boy" is a starring role on "SNL." Kelly peppers the movie with quaint humor, but it can't rise above a certain emotional vacancy.
Plemons, while admirable in a role that departs from his "Breaking Bad" and "Fargo" roots, may be miscast. He avoids making David a one-dimensional cliché, but his swishy mannerisms feel performative, and "Other People" insists on inserting a tired breakdown scene where David hollers in the aisles of a grocery store in response to his unraveling life. But it's clear that Kelly has a grasp on the fragile bond between son and dying mother. Shannon is a true revelation in the role, reminiscent of Cynthia Nixon's heart-rending turn in "James White," which premiered at Sundance last year. Playing a second-grade teacher with a pragmatic optimism, Shannon opts for an intimacy that comes from knowing one's time is limited. The character maintains a witty outlook on the world around her, making Shannon's graceful physical decay all the more powerful.
What "Other People" gets right is the oddness of returning to a hometown rendered unfamiliar after living elsewhere. But Kelly's script insists on inserting that big-city single-mindedness -- pseudo-sophistication, if you will -- that makes almost everyone surrounding David seem inane. And the movie never quite captures a tone of any kind. It's a dramedy that could stand to offer a few more laughs on its path to the waterworks we all know will come. The end left me a bit cold, like I never fully grasped why this particular family is at the center of a 90-minute movie opening a major festival. Kelly shows big-screen potential as a writer and director, but this particular outing could benefit from other people at its core.
"Norman Lear: Just Another Version of You"
Directed by Heidi Ewing and Rachel Grady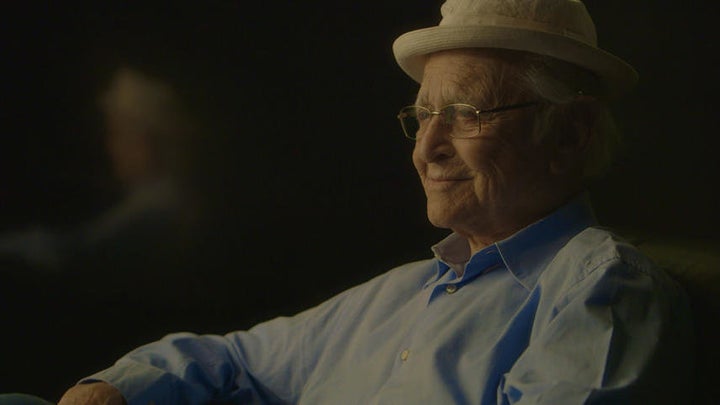 Norman Lear is 93, and some of the first words to escape his mouth in his new documentary are "I never lost my childlike view of the world." They may be true, but it's Lear's urbane outlooks that made him one of the 20th century's great disruptors. In the hands of "Jesus Camp" directors Heidi Ewing and Rachel Grady, Lear's influence on popular culture feels like a vital relic, conjuring a streamlined television era when network sitcoms shifted cultural and political discourse. As Amy Poehler says late in the film while presenting Lear with a lifetime achievement award, it's so difficult for shows to accomplish that today, and therefore no one really tries anymore.
"Norman Lear: Just Another Version of You" isn't mere documentary. Present-day interviews -- with Lear himself, cast members from his shows and admirers like Rob Reiner and Phil Rosenthal -- are juxtaposed with a young boy who artfully dramatizes Lear's childhood, particularly as Lear reads from his 2014 memoir. That technique investigates the father issues Lear faced at an early age, as well as the innate progressiveness that told him not to belittle oppressed communities like so much of America did throughout the 1900s. Ewing and Grady plot a natural footpath to Lear's comedic defenses and, ultimately, to his contributions to arguably the most influential sitcoms in history, shows like "All in the Family," "Maude," "The Jeffersons" and "Mary Hartman, Mary Hartman."
Ewing and Grady don't shy away from enshrining Lear with a golden aura, but "Just Another Version of You" never feels like hagiography. That's most evident in a sequence about "Good Times," a show that sparked outrage among the black community for its clownish signature character, J.J. -- he of the grating catchphrase "dy-no-mite." But where many documentaries would revel in a few gutting scenes that work extra hard to induce the guise of objectivity, "Another Version" always sticks to its thesis: that Lear was an ever-evolving emblem of fair-mindedness. He didn't always get it right, as seen in impressive behind-the-scenes footage from his shows, but he always sought a better America -- one that wasn't afraid to discuss race and abortion and class and homosexuality in 1970s primetime, when Nixon wanted just the opposite. That Lear walked away from television and devoted his life to political advocacy only reinforces his contributions to popular culture. He fought for the same things offscreen that he did on. And now, we have the fortune of a dynamite documentary that pays homage to an entertainer who accomplished what most don't: an endless devotion to the messiness of the human spirit, and a curiosity that has effected change within an immeasurable number of America's living rooms.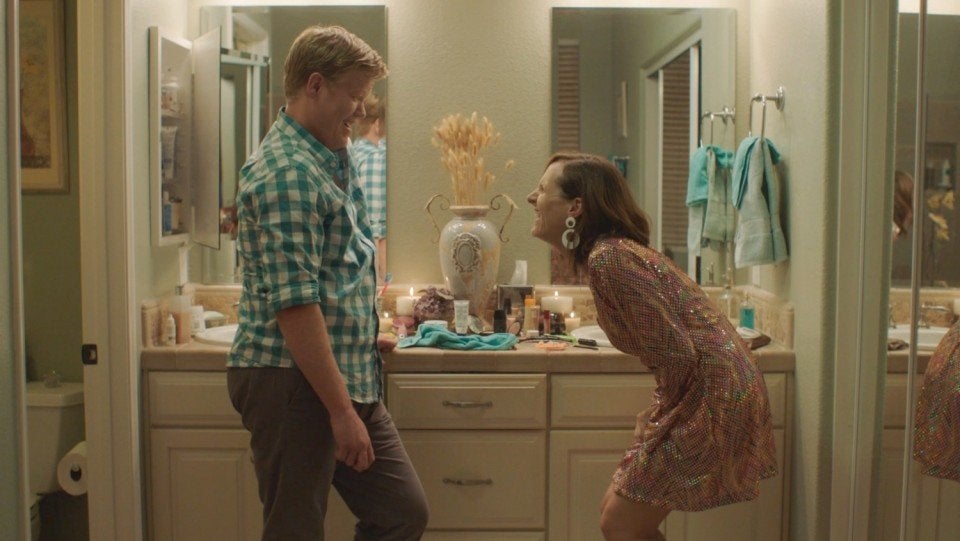 Sundance 2016 Preview
Popular in the Community