In Random Recast, we find other uses for ordinary things. This week: White paper.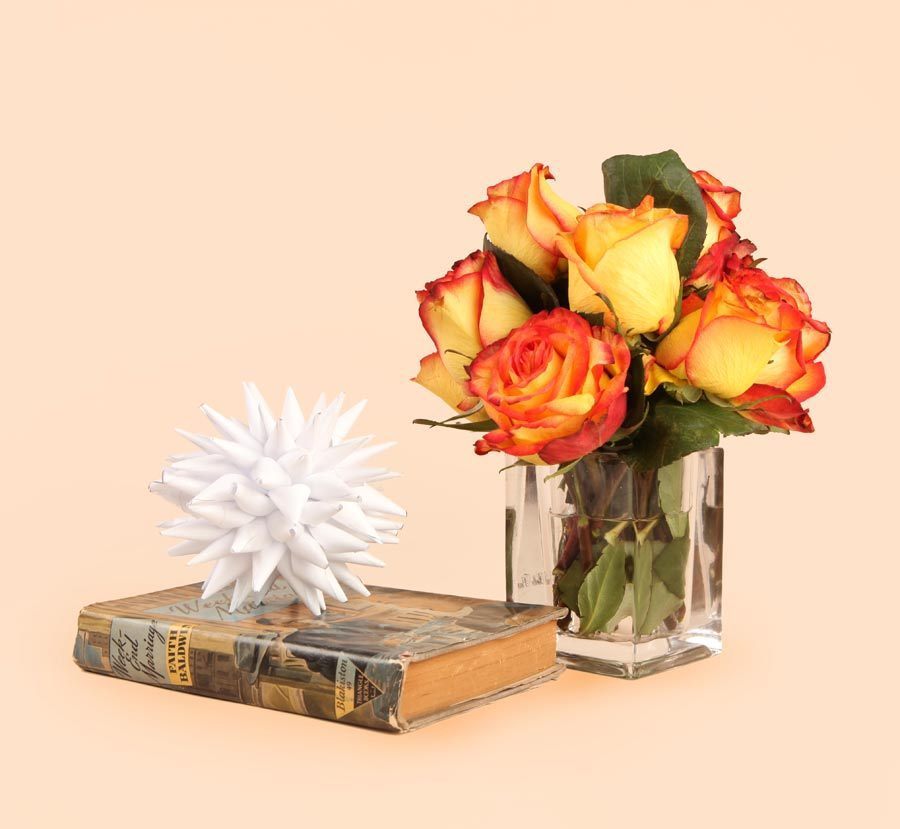 White paper is the start of anything from contracts to doodles. It's also flat and pretty boring. So this other use is all about adding a little dimensionality to the plain stuff. Inspired by a spiky ornament, this sculpture will perk up your desk and kill a half-hour of down time. To make it, check out the tutorial at How About Orange.
Up to speed on the process? Great. Now here are some tips before you start cutting-and-folding: First, ditch the glue for skinny strips of clear tape. It's less messy and much easier to apply when you're folding the spikes. Second, don't forget the wide rubber bands. This sculpture is connected by running a threaded needle through the folded paper. Without a stopper, the thread's knot will go right through the paper. Third, don't worry about making all spikes uniformly pointy: A little bit of variation won't be noticed.
Want to try something a little more complex? Check out this origami tutorial...