We are all for innovation around here, especially when that innovation is beautiful, environmentally-friendly and related to food -- but we're just not sure if this improves on the original.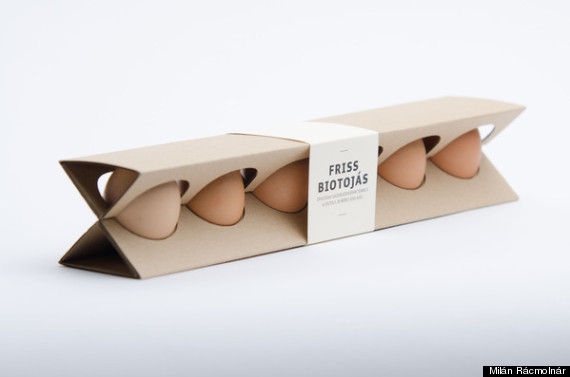 Hungarian designer Otília Andrea Erdélyi is the inventor behind this re-imagined egg carton, which she explains is actually made out of a single piece of natural microwaved cardboard. The top of the box flips open for easy access to the eggs.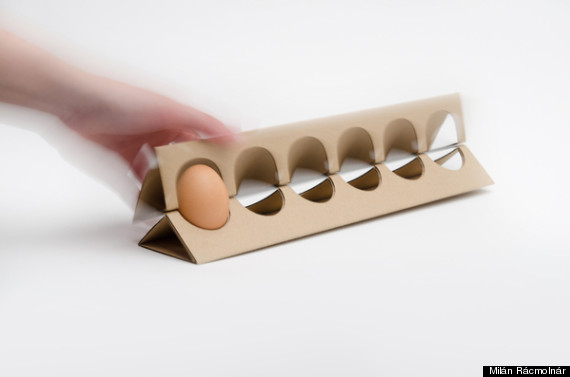 There is absolutely no way to dispute the beauty of Erdélyi's design. But, in a practical sense, was this innovation necessary? Harry from Gizmodo probably summed up our feelings best: "The prevailing carton model takes inpiration from the arch, hallmark of Roman architectural integrity." Do we really need to tinker with it?
While the packaging's criss-crossed shape looks like it would protect eggs from being crushed, we just can't shake the feeling that one strategically placed chopstick or box corner would leave us with decidedly soupy grocery bags. What do you think?