If you don't get a monster travel itch after reading this list, you better check your pulse because you're dead, son. Dead and boring.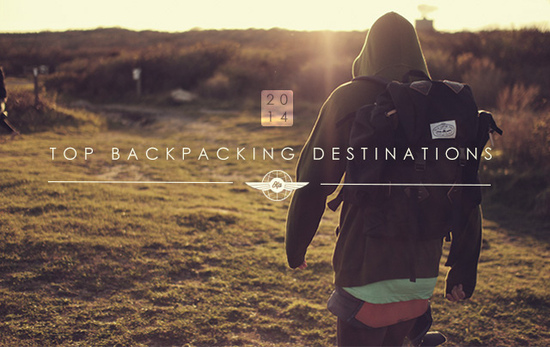 With the World Cup and the Olympics quickly approaching, 2014 promises to be a sporty kind of year. Whether you're into being a mere spectator, or looking to get your ass kicked by new sights and sounds, our list of Top 10 Backpacking Destinations for 2014 has a place to fit your broke-fancy.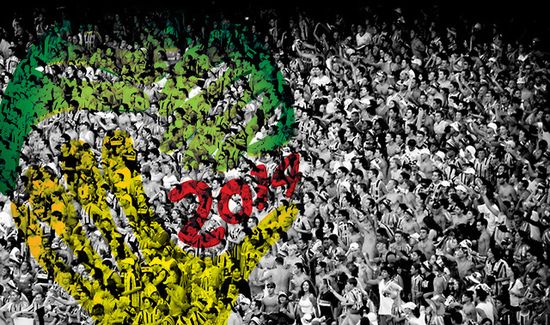 Photo by: Eneas
We're down for a trip to Brazil anytime, but for fanatics of futbol, 2014 is the year to make your way to the Earth's party-poppin', ass-shakin' super-country. This year, Brazil will host the World Cup for the second time in history and they're fucking stoked about it. From June 12 until July 13, on top of the regular commotion, all of Brazil will be roaring with sports mania. Perhaps it's wise to pack a new set of vocal chords.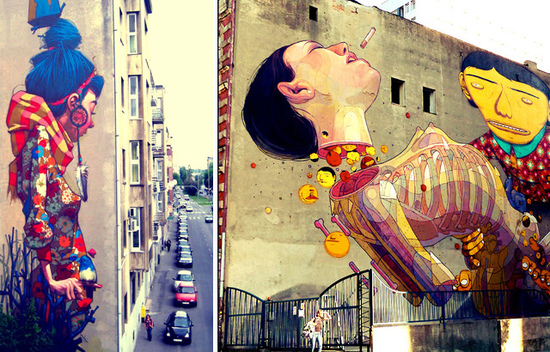 Photo by: bastard77
It may not be your first choice as an art-heavy destination but we promise Lodz is coming up with the sickest street art around. Shedding its former soviet grays, Poland as a country is hitting the art scene strong, with Lodz making the biggest push to beautify from the street level. Artists like Etam Cru are transforming the city's tall buildings into towering gypsy chicks, surrealistic structures and wildly-colored animals. Peeping the pictures isn't enough; taking a proper art walk through the streets of Lodz is absolutely necessary for the full effect.
Tulum, Mexico
Most Adventurous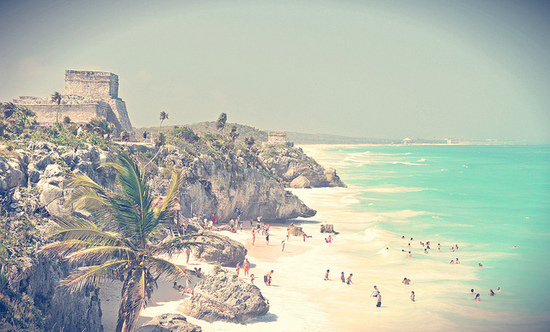 Photo by: archer10
Get those lungs good and ready because the scuba diving at this spot is wacky as f**k. You'll get the regular scuba scenery here, but Tulum didn't make our list because of coral and fish. Diving into the Angelita cenote, you'll be confronted with something your brain will have a hard time deciphering because under this deep, blue ocean lies a river. A f**king river in an ocean! This water on water action is a very realistic illusion created by a layer of hydrogen sulfate that separates the salt water from the fresh. Strap on an oxygen tank and get your mind blown.
Rost, Norway
Best of Both Worlds
Normally, you'd hit up Norway in the winter fully expecting to freeze your ass off. Not in Rost. Sitting on the Lofoten Islands, in the middle of the frosty Arctic Circle, the winter temps here never get below freezing. It's still not thong and flip-flop weather but layering on the double-parka isn't necessary either. This place is mostly inhabited by awesome Nordic birds, including a huge puffin colony that lives off one of the biggest bird cliff ranges in the world. People come here to fish, creep up on birds and defrost from the mainland. Don't you dare wear uggs.
Djenne, Mali
Most Architecturally Fascinating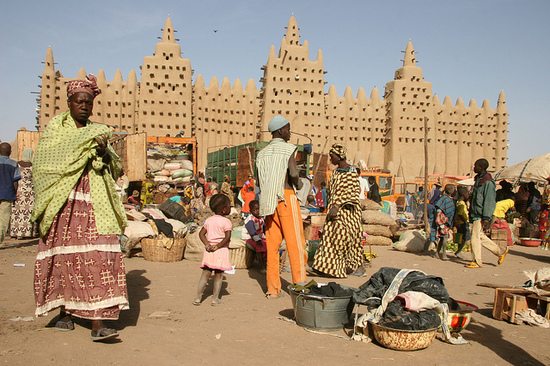 Photo by: Ferdinand Reus
If you've seen one European stone castle too many, head out to Djenne which sits on an island in Mali to get a face full of mud. The adobe architecture here is like nothing else you've ever seen. A UNISECO World Heritage Site, Djenne is home to the largest adobe mud mosque in the world. The uniform colors of the architecture here create perfect profiles against the setting sun.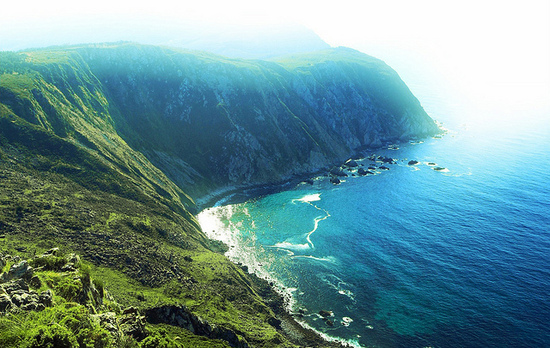 Photo by: Ramon PiÑeiro
Each region of Spain, from fast-talking Andalucia to metro-chic Catalunya, is unique in its own right and the northern region of Galicia is known for its lung-busting greenery. "The country of a thousand rivers," Galicia has some of the densest forests around. Once you've osmosized all the oxygen you can handle, hopping around the various cities in the region will get you back in touch with what Spain does best, namely, castles, tapas and hot ass Spanish chicks.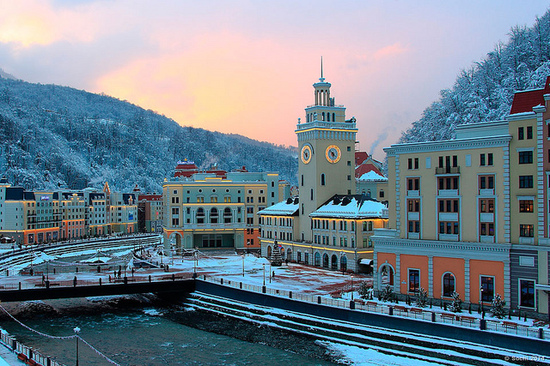 Photo by: Olympics.org
Catch the 2014 winter Olympics in a place that owns winter like no other. Whether Russia does well or sucks ass at the Olympics, shots will be taken to either celebrate or commiserate. You'll be in the company of many other freezing internationals not prepared for the cold. Huddle up close to other sports fans, take down some vodka in Mother Russia's honor and chase them with vegetables (or animals) that you never imagined could be pickled.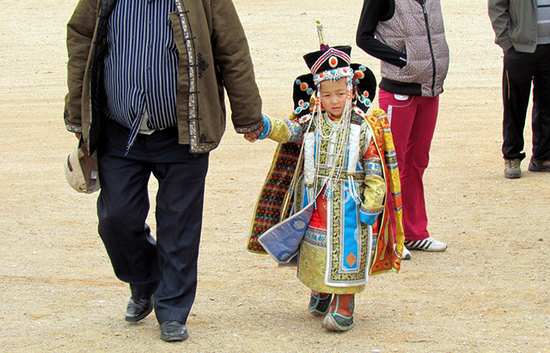 Photo by: David Berkowitz
Mongolia is way out there and has been the butt of remote jokes since Genghis Khan galloped on the scene. But modern Mongolia is a'changin and has recently become much more accessible to those seeking to explore bumblefuck lands. Full of insane monasteries, ridiculous glacier-speckled lakes and endangered wildlife, Mongolia swings both ways with deserts (the Gobi) and tundras that sometimes bleed into each other creating a snowy desert landscape you'd be hard-pressed to find anywhere else.
Koh ta Kiev, Cambodia
Beachiest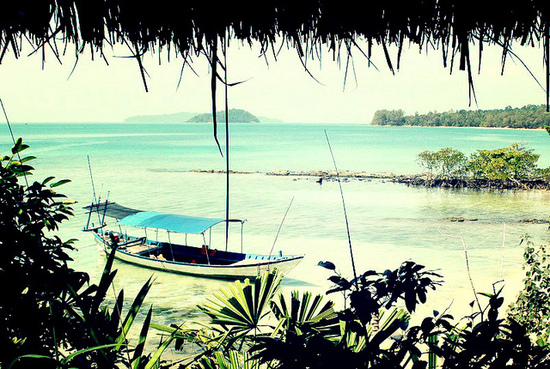 Photo by: Ten 13 Cambodia
Let us ask you a few things: you like treehouses? how about taking it super slow? locally-grown, gourmet feasts? what about the smell of fresh-baked bread swirling into your nostrils while you relax in a hammock? No? Well you should probably stay away from Koh ta Kiev. One of Cambodia's tiny islands in the gulf of Thailand, accommodations here are either beach camping or treehouses and the main activities include fishing, hiking and loving the s**t out of life.
OTP Tip: Be here for the mud-throwing festival, going down right before Lent (first week of March) where you can toss dirty rags at strangers until someone gets hurt.
Vilnius, Lithuania
Best Overall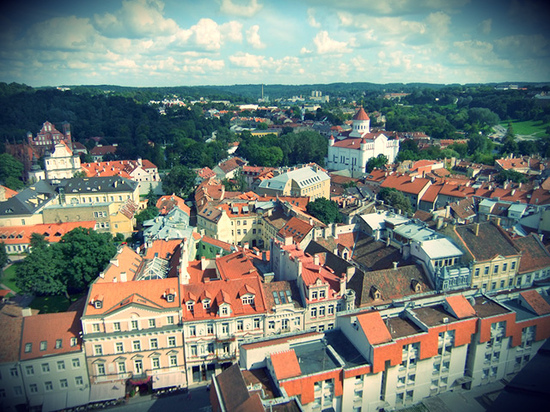 Photo by: Peter Collins
Lithuania has been historically dicked around by all kinds of invaders (Russians, Germans and Poles all took a swing). For an eye-opening day trip, you can head to the KGB Genocide Museum that illustrates a tragic point of recent history where many people were killed in the prison basement of the building during WWII. At night, there are two party districts (Islandijos and Vokieciu streets), both within walking distance of each other with kebab shops littering the streets to stuff your drunk face full of street meat. Party choices are vast and range from the super laid-back to full-on Euro mega clubs. Hopping around on city buses is super easy and efficient. There's a bronze statue of Frank Zappa in this muthafucka! And after a night out getting shitty, you don't need to be afraid to sip on the tap; Vilnius has some of the cleanest tap water in Europe. To top it all off, this huge metropolitan city never fails to appear on the cheapest places to live lists which makes it a broke ass traveling wonderland.
Poland smells like the sweet fumes of street art, crazy Spaniards are throwing around muddy rags and the waters of Tulum are ripe for the scuba-diving. Don't spend this year parked in your comfort zone. Bring home the backpacking gold by checking all of these spots off your travel list in 2014.
Popular in the Community