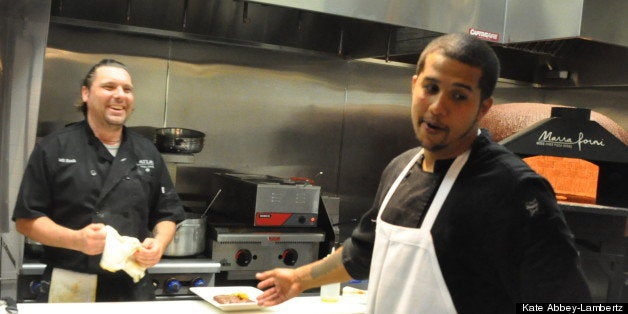 When Ariel Millan received a message at 5:40 a.m. Monday that his sous chef Mateo Burns was having a baby, he said okay and went back to sleep.
Several minutes later, the executive chef of Detroit's newest Italian restaurant woke up with a start and an expletive, sent a congratulatory text and headed into Ottava Via, to spend the next day and night cooking up a storm. The eatery is set to open imminently as owners await final permits from the city. As the Ottavia Via team works out the kinks ahead of a forthcoming grand opening, they tested out a pared-down, but no less delicious, menu of thin crust pizzas, entrees and salads.
Mixing old world charm and classic dishes with a price point fit for a quick bite before a Tigers game, the restaurant inhabits the Dime Savings Bank branch building on Michigan and 8th Street (the inspiration for its name) and was more recently Louie's Place, a pawnbroker.
While it's a unique addition for the strip of restaurants and bars in Corktown, home to the famous Slows Bar BQ, the location is nothing new to owners David Steinke and Tim Springstead, who have been working on the space for about two years. Steinke is part owner of Mercury Burger Bar, which opened last year, and Springstead's family has owned Nemo's for decades, a saloon just across the street.
The two men have been planning to go into business together for a long time and spent years searching for the right spot, Springstead said, but it wasn't until one day taking out the trash at Nemo's that he set his sights on what would become Ottava Via's home.
"We've been looking for 20 years and it's 30 feet away," he laughed. Bits of history crop up in conversation, and in the restaurant -- one of the tables previously served customers at Nemo's.
Cost was one of the owners' considerations, so a couple could come in for a Neapolitan pizza (make it the Salsiccia, perfectly crispy, with sausage, peppers and a kick) and drinks for under $25. But that doesn't mean Olive Garden-esque all-you-can-eat portions. Instead, for Steinke, it's all about quality.
"My philosophy is spend twice as much and eat half as much," he said.
Millan, who does double duty as Mercury's chef, takes that to heart as well.
One of the centerfold dishes is the porchetta, which is cooked in the sous-vide method (submerged in a water bath) for 24 hours with the skin off for a moist and tender pork dish. It's plated with cracklings and served alongside a fennel and arugula salad.
"I'm from Puerto Rico, and Puerto Ricans take their pork seriously," the 25-year-old said.
One of his inspirations is his uncle, who owns an Italian restaurant on the island, and many of his recipes come from his grandmother and mother, though he's added his own tweaks. Small twists to traditional show up on Ottava Via's menu, like hanger steak served with an Italian take on chimichurri and chicken served with zucchini noodles.
With understated televisions, a charming patio, plans for a bocce court in back, a long bar, red leather benches lining the walls for convivial dining and affordable wine (bottles start at $24), Ottava Via has all the makings for a new Motor City hangout spot.
Ottava Via is located at 1480 Michigan Ave. Keep tabs on the restaurant and look for its grand opening on Facebook.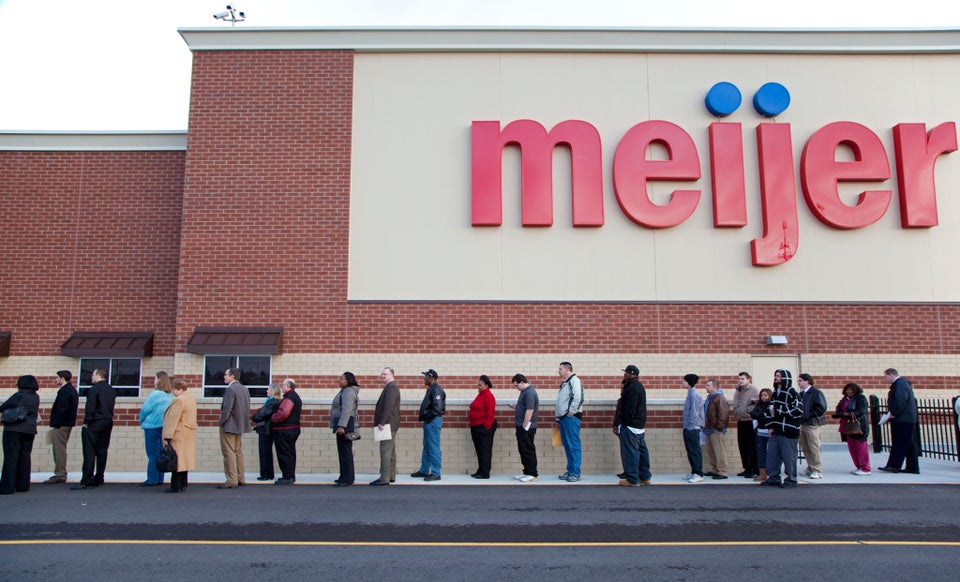 Detroit Development And Real Estate Projects
Popular in the Community