An otter died at the Calgary Zoo this week after it was given a pair of pants by two employees, zoo officials said.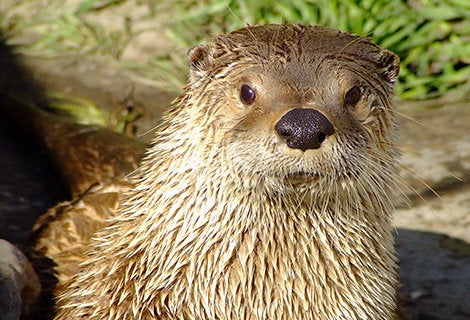 In a news release, the zoo said the two staffers responsible for giving the otter the pair of pants -- which the facility referred to as "an unauthorized enrichment item" -- were "disciplined." However, the zoo did not explain how the pants ended up in the otter exhibit or what disciplinary measures were taken.
The zoo plans to use the tragedy to remind employees about safety procedures at the facility.
"This error is simply unacceptable," Baird said in the release. "Our animal care protocols are among the most stringent in the industry and must be followed. We will be reinforcing our protocols with every member of our animal care staff to prevent an incident like this from ever happening again."
This isn't the first time that an animal at the Calgary Zoo has died as a result of human error. In 2012, a great grey owl was killed after it flew into a gate while being transported, apparently due to a lack of planning and communication between two zoo employees. And in 2009, a female capybara was crushed in a hydraulic door after a staffer did not follow proper protocol. The employee was suspended for two days after the incident.
There have also been several other dangerous occurrences at the zoo over the years, CBC News noted, including a knife-brandishing gorilla (a keeper accidentally left the weapon in the enclosure) and a pool-full of dead stingray after oxygen levels dipped to dangerous levels in the exhibit.
REAL LIFE. REAL NEWS. REAL VOICES.
Help us tell more of the stories that matter from voices that too often remain unheard.