 Now, it's a Republican's turn to defend President Barack Obama's health care reform law.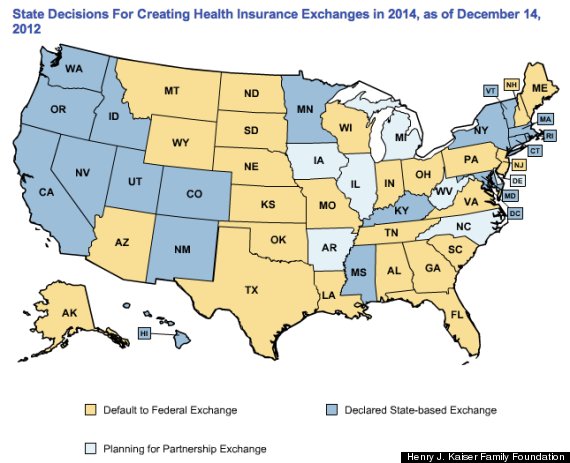 Any Republican doing anything less than declaring Obamacare will be the end of the American experiment is naturally going to be on the defensive. And so Otter's office distributed its myths vs. facts document.
Befitting Otter's point of view, the "myths" and "facts" contain a heady mix of reasons why Idaho should cooperate with Obamacare and reasons why Obamacare is a bad idea. It could also be seen as a roadmap for conservatives seeking a rationale for not obstructing health care reform.
Myth - The Governor's decision to support a state-run health insurance exchange shows his support of Obamacare.

Fact - The Governor's intention, by supporting a state-run exchange, is to assert our independence and our commitment to self-determination, while fulfilling our responsibility to the rule of law.
Myth - Rejecting a state-run health insurance exchange will ensure Idaho will not be part of any exchange.

Fact - The Patient Protection and Affordable Care Act (PPACA) requires every state to have a health insurance exchange. The question is not whether Idaho will have an exchange, but rather who will build and administer the system - the federal government or the state. Ignoring the law would invite increased federal involvement in our state affairs through regulation of our insurance markets, forfeiting the creation of jobs in Idaho to other states, adding to the enlargement of the federal bureaucracy and incurring federal fees for operating costs associated with running a federal exchange, such as the current proposal to charge insurance companies a 3.5-percent fee for each policy premium.
Expect to see more of this stuf from Republican governors who have broken from the pack and embraced, however reluctantly, parts of Obamacare, like Nevada's Brian Sandoval and New Mexico's Susana Martinez. Even some Republicans steadfastly opposed to the health care reform law quietly are taking steps to ensure it runs smoothly in their states, such as Virginia Gov. Bob McDonnell's administration.
READ GOV. OTTER'S HEALTH INSURANCE EXCHANGE DOCUMENT:
REAL LIFE. REAL NEWS. REAL VOICES.
Help us tell more of the stories that matter from voices that too often remain unheard.