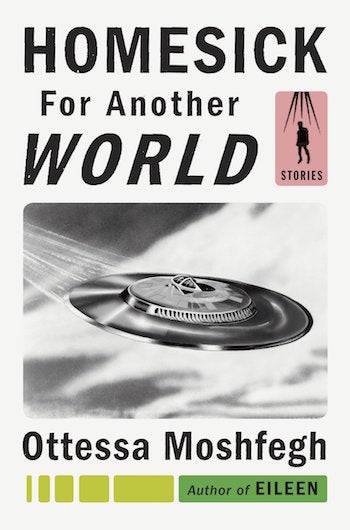 The protagonist of "Malibu," the third short story in Ottessa Moshfegh's new collection, spends his time making up job applications so he can continue to receive unemployment benefits and try to coax money out of his aging uncle, who has a colostomy bag and does little but eat fatty meals in front of daytime TV. He's handsome but pimply and given to throwing up after eating; he daydreams of the beautiful woman he'll one day fall in love with, but treats the real women he meets like inconveniently sentient Kleenex.
Oh, and then there are his hands. "As good-looking as I was, I was scared nobody would ever marry me," he admits. "I had small hands. They were like a girl's hands, but with hair. Nobody marries men with hands like that." When he goes to a meet-up he's planned with a strange woman, he shoves his hand down her throat, enjoying that he can see how his intrusive hand bulges her neck. He recalls taking a prostitute to a motel room: "I sat down next to her and splayed my hands out on the bed. 'What do you think about these?' I asked. Nobody ever gave me the answer I wanted. Nobody ever said, 'Oh, so beautiful!'"
Moshfegh's fiction is nothing if not distinctive. As in her debut novel, Eileen, the narrators of the 14 stories in Homesick for Another World are gloomy, narcissistic and self-pitying. Their lives are claustrophobic and squalid. They're constantly squeezing their acne, having sex with people they despise, eating candy and drinking until they're sick, developing meth addictions just for kicks, and always feeling slightly superior to their own surroundings despite their listless lives. They crave adoration, but look on anyone who gives it to them with contempt.
In one story, a man obsesses over a woman who works at a video game arcade he frequents. He finally manages to secretly court her via text, but quickly loses his interest in her once she seems attainable: "He took out his phone and reread all her texts again. 'I am very lonely and troubled. Who are you?' She sounded desperate, he thought. He had made a grievous mistake, he thought."
In a story called "The Beach Boy," a man's wife dies suddenly after their 29th anniversary celebration on a tropical island. Initially devastated and adrift, he then catches sight of an unfamiliar face in the photos he developed from the trip. Though it's out of focus and context-free, he's convinced that it was a picture taken by his late wife ― of a male prostitute from the island. Suddenly, he's revolted by her, the woman he thought was a lady, but who he's now certain was unfaithful. "Marcia was gone for good now," Moshfegh writes after her ashes were disposed of, "and he felt like celebrating."
The women in Homesick for Another World are equally self-involved and dismissive of their romantic partners. In one story, a woman lives with her boyfriend, who manages a dingy apartment complex while pursuing his dream of acting. She quietly loathes him, the way he clenches his muscles constantly to stay in shape, his devotion to a crystal skull he keeps by his bed, the yellow women's blazer he bought secondhand and considers the height of manly fashion. He develops a meth addiction. She never really tries to leave. In another story, a high school English teacher spends her summers in a dying small town, subsisting on subs and drugs. She has a brief fling with a local: "I still remember the humility it took for me to agree to take him home." She hires a heavily pregnant young woman to clean her home, then calmly ignores it when her housekeeper begins to hemorrhage on the job.
The unpleasant, even grotesque behaviors of her characters seem amplified thanks to Moshfegh's cool, matter-of-fact prose. In either first-person or close third-person narration, the blunt, unemotional words with which her characters relate their petty cruelties, addictions, and even bodily functions never ceases to be slightly jarring. In much fiction, writers draw us in by painting the relatable, lovable vulnerabilities within even their most nominally unsympathetic characters, complicating our impulse to divide the world into "good" and "bad." Moshfegh's stories do the reverse, confronting readers with the squicky, selfish, and sociopathic inner selves of even outwardly decent people.
Reading Homesick for Another World offers a similar experience to watching a dark comedy, like the British sitcom "Peep Show." There's something refreshing and funny about her unvarnished portrayal of human squalor, but also something unsettling and difficult to swallow. It's not a book to reassure readers of the essential goodness of the human race; it's a queasy jolt to our optimistic selves, a reminder of the lowest, most id-driven proclivities of humanity. This may sound unappealing, yet Moshfegh's talent is a sheer delight ― and the heedless misbehavior of her characters is a reminder, needed now more than ever, that we're not such an elevated species as we'd like to think, and that following our base impulses can lead us nowhere fast.
Moshfegh's stories of selfish people doing foul things capture the dark side of human nature, which is easy but self-deluding to ignore.
What other reviewers think:
The New York Times: "If there's a thematic thread weaving through this collection, it's the complicated relationship between entrapment in the physical body — her characters are often probing, picking and searching with their fingertips, as if seeking beauty and potential grace — and entrapment in social landscapes."
NPR: "There's not a story in Homesick for Another World that's anything less than original and perfectly constructed. Moshfegh's talent is unique, and her characters — unfiltered, cold, frequently pathetic — are all the more memorable for their faults and obliviousness."
Ottessa Moshfegh has previously published a novel, Eileen, which was shortlisted for the Man Booker Prize and was given the Hemingway Foundation/PEN Award. After her book, a noir novel about a miserable and self-loathing young woman who works in a detention center, was nominated for the Man Booker Prize, she notoriously confessed to The Guardian that she'd written the book as a joke to get attention. She has published her short fiction in The Paris Review and The New Yorker, among other outlets.
Fans of shocking, provocative fiction starring intensely disagreeable characters ― and readers who don't mind being grossed out.
"My classroom was on the first floor, next to the nuns' lounge. I used their bathroom to puke in the mornings. One nun always dusted the toilet seat with talcum powder. Another nun plugged the sink and filled it with water. I never understood the nuns. One was old and one was young. The young one talked to me sometimes, asked me what I would do for the long weekend, if I'd see my folks over Christmas, and so forth. The old one looked the other way and twisted her robes in her fists when she saw me coming."
"Her pretty, gleaming calves appeared between the rungs of the banister as she came down the steps. She'd folded the cuffs of her leggings up above her knees, which were red from kneeling on the floor. When her thighs appeared, I saw a black stain of blood at her crotch. She seemed not to know that she was bleeding. There was no way she could have seen the blood past the mountain of her belly, I suppose. She gripped the bucket with one hand and the railing with the other as she descended the stairs.
"'Oh, shit,' she said when she reached the landing. 'I forgot the broom.'"
Homesick for Another World
By Ottessa Moshfegh
Penguin Press, $26.00
Published January 3, 2017
The Bottom Line is a weekly review combining plot description and analysis with fun tidbits about the book.
Related
Before You Go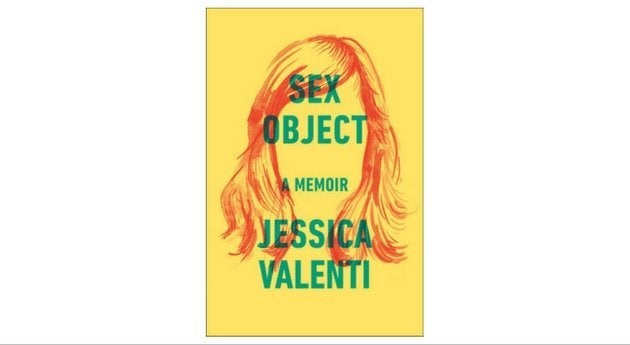 19 Nonfiction Books That Will Expand Your Mind
Popular in the Community