2015 has been a year of memorable milestones and moments for the White House Initiative on Asian Americans and Pacific Islanders (AAPIs), which is housed within the Department of Education. From reaching communities from coast to coast and in the Pacific, to bringing attention to important issues that affect AAPIs, we reflect on the many memories from this year. We have way too many favorite moments to name, but the following "top 10 countdown" features highlights from 2015.
10. Reaching AAPIs Regionally
From listening to community needs to hosting informational sessions on issues such as immigration and healthcare, our Regional Network of more than 250 regionally based federal officials is connecting local communities to meaningful government services. Since May 2013, the Regional Network has convened over 80 community roundtables, trainings, and events in 34 cities across the country, reaching over 6,000 AAPI community members.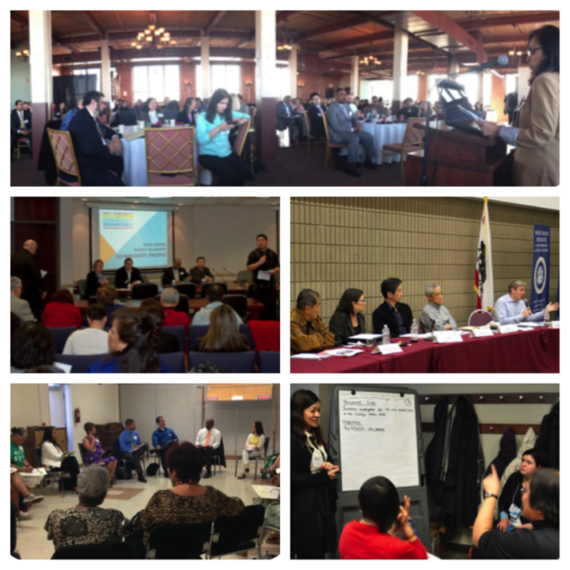 Photos of several regional events in 2015 (from top, clockwise): Ohio, Southern California, Illinois, Pacific Northwest, and Utah.
9. Convening Our National Network in Seattle
Just this year, the Regional Network expanded its membership, from 180 to more than 250 members and from 35 to 44 agencies, and established an Advisory Council of key federal leaders. At the annual National Gathering in Seattle this December, all 10 regions sent representatives to share their 2015 accomplishments and takeaways, with an eye on making 2016 a banner year of best practices.
8. Sharing Stories of AAPI Immigrant Families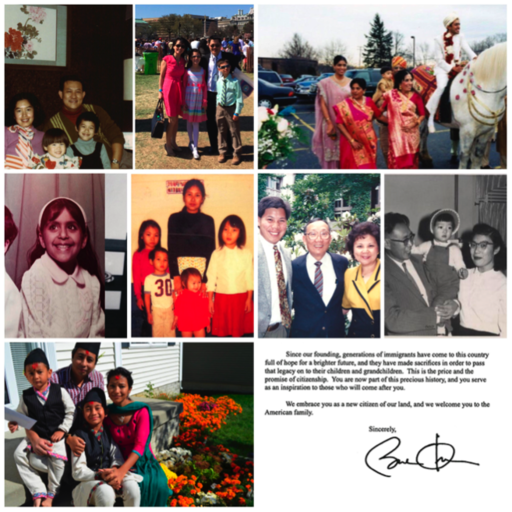 7. Young Leaders Educating, Engaging, and Empowering Communities

Participants at the Fifth White House AAPI Youth Forum on July 9, 2015. (Photo by Initiative staff)
On July 9, 2015, we hosted the Fifth White House AAPI Youth Forum, engaging more than 150 young AAPI leaders across the country around key issues affecting their communities. At the Youth Forum, we announced the second round of the E3! Ambassadors program, and later accepted 23 young leaders as 2015-2016 E3! Ambassadors who are working to educate, engage, and empower their campuses and communities on the issues of education, mental health, pathways to public service, and immigration.
6. Encouraging Public-Private Partnerships and Investments in the AAPI Community
5. #ActToChange: A Movement Against Bullying
During National Bullying Prevention Month in October, the Initiative, in partnership with the Sikh Coalition and the Coalition of Asian Pacifics in Entertainment, launched #ActToChange, a national public awareness campaign aimed at empowering youth and communities with the knowledge and tools to help prevent and end bullying. The campaign website, ActToChange.org, includes a pledge, translated resources, empowerment video and playlists, and celebrity stories. We also hosted a live event in Los Angeles that engaged artists, community leaders, and youth around the #ActToChange movement.
4. The Power of Disaggregating Data to Achieve Educational Equity

United States Chief Data Scientist DJ Patil speaks on the importance of data disaggregation at the iCount Symposium at the White House, September 15, 2015. (Photo by Will Kim)
As indicated by the persistence of the model minority myth, there is a continued need to disaggregate data and bring educators' and policymakers' attention to the diversity within AAPI communities along with their challenges. Our 2015 iCount Symposium convened higher education and community leaders to discuss best practices and community level successes in improving equity and representation for underserved AAPIs.
3. Celebrating AAPI Leaders and Communities at the White House
In 2015, the Administration hosted the first-ever White House celebrations for Lunar New Year and Filipino American History Month in order to highlight the unique cultures, histories, and achievements of various AAPI communities.
2. A Historic Visit to Hawaii
In September, the President's Advisory Commission on AAPIs took its first-ever trip to Hawaii. The Commissioners met with Native Hawaiian and Pacific Islander (NHPI) communities; participated in site visits of community organizations; and identified meaningful recommendations in education, business, and the environment to take back to federal agencies that would help improve the quality of life for NHPI individuals across the country.

Ho'oulu Aina nature preserve staff teach Commissioners about the importance of the 'aina, or land, for Native Hawaiian communities, and its connection to community healing and health. (Photo by Dave Hung)
1. The White House Summit on Asian Americans and Pacific Islanders

On May 12, 2015, the Initiative hosted the first-ever White House Summit on Asian Americans and Pacific Islanders in Washington, D.C. Nearly 2,000 community members, federal officials, and guests from over 40 states and the Pacific Islands came together during AAPI Heritage Month to connect with one other, share their experiences and stories, and gain tools to mobilize their communities to continue expanding opportunity, including for AAPIs across the country.

On behalf of the White House Initiative on Asian Americans and Pacific Islanders, we would like to thank you for contributing to an incredible 2015, and we look forward to continuing this important work with you to improve the quality of life for AAPIs in 2016 and beyond.
Popular in the Community