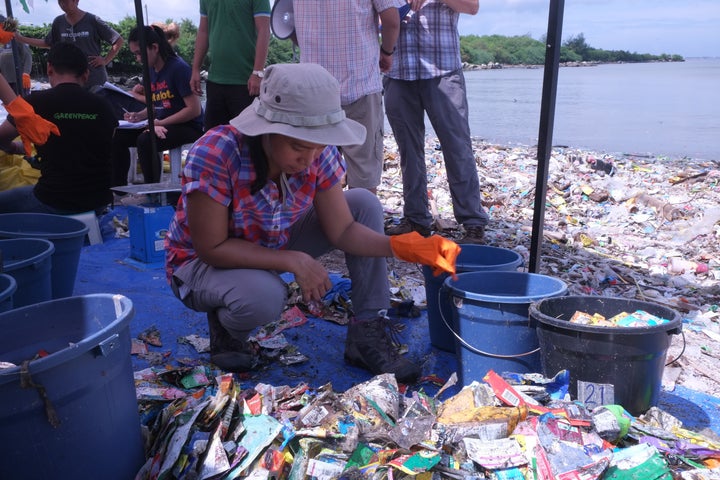 With no shortage of plastic waste washing up on our shorelines, there's a reason International Coastal Cleanup Day takes place year after year. September 16th marked its 31st event with nearly 12 million people volunteering their time to be part of a larger effort to protect the ocean. Although a worthwhile endeavor, we need to be asking ourselves, what is necessary to create bigger and bolder systemic change? Is it simply enough to know what types of products (plastic bottles, straws, bags) are ending up on our coastlines, but in fact, who's responsible for creating them? Cleanups alone will never solve the problem of plastic pollution in the ocean. By incorporating data on branded packaging however, we can get to the root cause of the problem.
Since the early 1950's, humans have created 8.3 billion metric tons of plastic, and almost every single piece still exists in some form to this day. Plastic, by its very design was built to last – it doesn't biodegrade in a meaningful timeframe, but what it does do is more sinister: UV light breaks apart the chains that hold the molecules together and we're left with microplastic that all too often ends up in our ocean, streets, and waterways, corrupting the very base of the global food chain.
Break Free From Plastic, the global movement working to stop plastic pollution for good is taking coastal cleanups a step further – by naming the brands most responsible for plastic pollution found on our beaches and coastlines. Our goal? Mobilize massive citizen muscle with a common mission so corporations can no longer frame the issue as one of only consumer responsibility. This is no easy feat, but the movement boasts over 1,000 groups working towards a similar goal of holding companies accountable for the plastic waste they produce.
In September 2017, organizations under the Break Free From Plastic banner participated in a series of coastal cleanups around the world to find out which brands are polluting their beaches. The spotlight however, shines on the Phillippines where nearly two-hundred participants worked for 8-days to conduct a massive cleanup and 'brand audit' at Parañaque City, Metro Manila's Freedom Island - juxtaposing a critical habitat for migratory birds enveloped in plastic waste.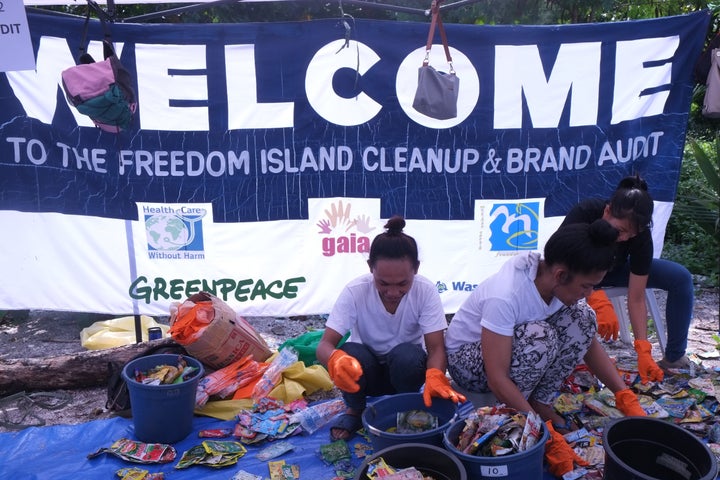 "When we throw something away, there is no 'away.' These global corporations are locking us into cheap, disposable plastics, rather than innovating and finding real solutions," said Abigail Aguilar, Campaigner for Greenpeace Southeast Asia – Philippines and an organizer of the cleanup. "For decades, these companies have managed to evade their responsibility for this worsening problem, leaving governments and taxpayers with the burden of dealing with the polluting legacy of their product packaging." Aguilar added.
What exactly is a 'brand audit'?
The companies Aguilar is referring to are headquartered in the global north yet their packaging waste is found in expansive quantities in Asia. "The companies that pollute our seas are the very same companies that have burdened communities with waste that can neither be composted nor recycled," said Frolian Grate, Executive Director of Global Alliance for Incinerator Alternatives (GAIA) Philippines.
In light of International Coastal Cleanup Day, Filipino member organizations worked for eight days to categorize and count branded packaging found in their waste streams and waterways. First, waste was sorted into organic material, plastic, paper, and metal – and then sorted by brand. A large number of instant coffee, milk powder, food seasoning, shampoo and toothpaste sachets (small single-use plastic packages) were uncovered, illuminating how pervasive the "throwaway" disposable lifestyle marketed by major companies really is.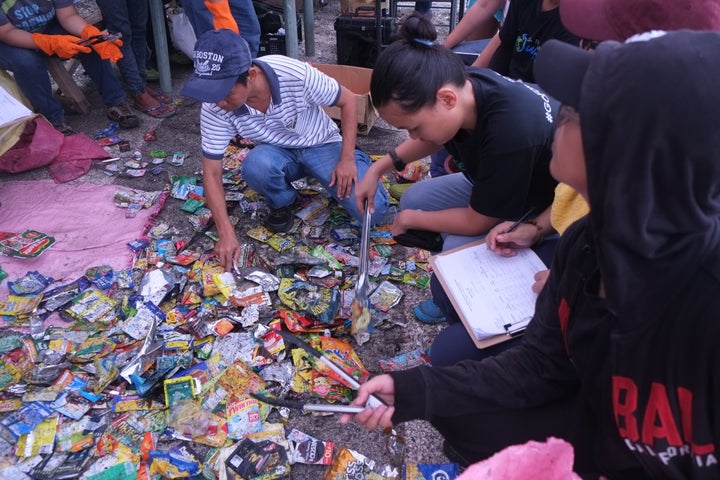 "We must address the problem at source. The Philippine government should learn from the recent strong actions taken by the governments of Rwanda, Kenya, and France to seriously address the problem by curbing and prohibiting the use of single-use plastics and disposables," explains Aileen Lucero, National Coordinator of the Ecowaste Coalition, one of the key organizations behind the brand audit process.
Of the total waste collected during the 8-day cleanup, half of it was plastic. And six international brands are responsible for nearly 54 percent of plastic waste found in Freedom Island.
Watch the video below to see the top 10 offenders of plastic pollution found on Freedom Island!
Nestle, Unilever, and Procter & Gamble are among the biggest contributors to plastic pollution in the Philippines, companies that are headquartered in the global north.
"The enormous amounts and kinds of plastic trash that we found on Freedom Island dramatically shows how the planet is drowning in single-use and throwaway plastic packaging—pushed upon us by corporations to maximize their profits," said Von Hernandez, Global Coordinator of the Break Free from Plastic Movement. The evidence speaks for itself — it is time for these companies to own up to their responsibility in spawning the plastic pollution crisis, which is proving to be a pernicious and pervasive global problem" he added.
Zero-waste for a healthier future.
Break Free From Plastic envisions a future free of plastic pollution by greatly reducing the amount of waste dumped in landfills and averting incineration (or burning plastic waste). Zero-waste, an ecological solution that involves waste segregation at source, product redesign, and systematic waste collection, focuses first and foremost on community well-being. The model operates to serve its residents – one benefiting a community of 1,500 in San Fernando, Manila, Philippines. By relying on people-power, the municipality hires waste pickers to collect the segregated waste (food scraps, pre sorted recyclables) daily, which is also providing economic opportunity for the poor.
"In Asia, for example, cities and communities from the Philippines, China, South Korea, and India to name a few, have demonstrated that Zero Waste is a practical and viable solution to our waste problem. But in order for Zero Waste to work at a national scale, we need the government's political will and support to have it mainstreamed and institutionalized," said Sonia Mendoza, Chairman of Mother Earth Foundation.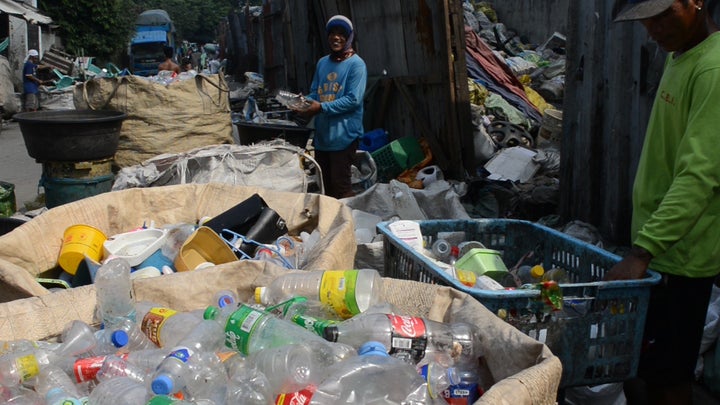 The Freedom Island cleanup revealed that much of the garbage gathered were plastic packaging from six of the top 10 multinational brands:
Break Free From Plastic is encouraging a general practice of gathering data on branded packaging until we can make "cleanup" a thing of the past. Will you join us?
Organizations from the #breakfreefromplastic movement involved in the Freedom Island Cleanup included EcoWaste Coalition, Global Alliance for Incinerator Alternatives, Greenpeace, Health Care Without Harm, Mother Earth Foundation, Samahan ng mga Nananambakan sa Dumpsite Area, Samahan ng Muling Pagkabuhay Multi-Purpose Cooperative, and other groups.
Join the conversation! #breakfreefromplastic
Related
Popular in the Community