Use our most stunning back- and front-yard makeovers to help inspire your outdoor rooms, all from thisoldhouse.com
1. Stretching a Small Yard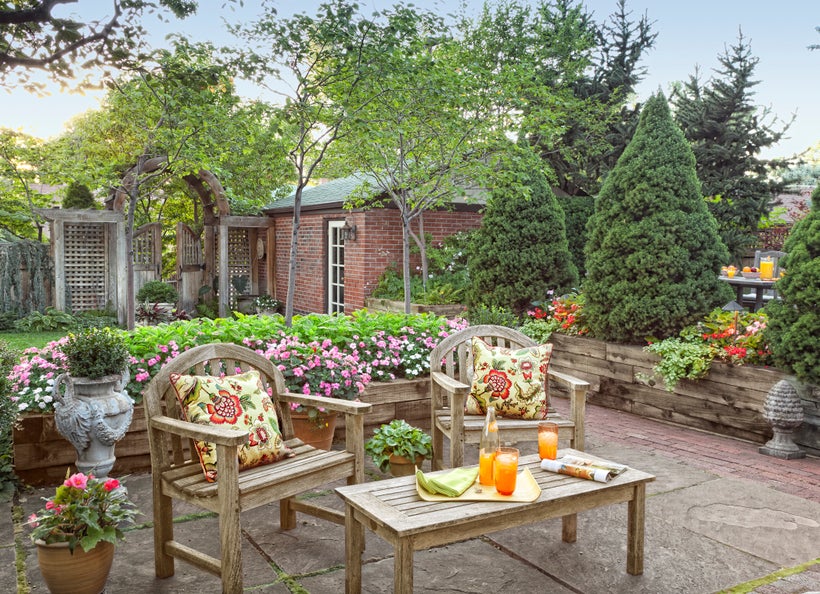 Mike Eagleton is often asked to conjure miracles from small, cheek-to-jowl city lots. The Denver landscape designer's own yard, around a 1929 brick cottage south of downtown, is a prime example of his professional sleight of hand. Within its 50 by 120 feet, he has incorporated sunny, street-side perennial beds, a private entry court in the rear, an elevated outdoor dining room, a secluded lounging terrace, a carpet of lawn, woodland views, a potting shed, and several destination strolls that lead to musical, spilling fountains.
2. Cottage-Style Shed Redo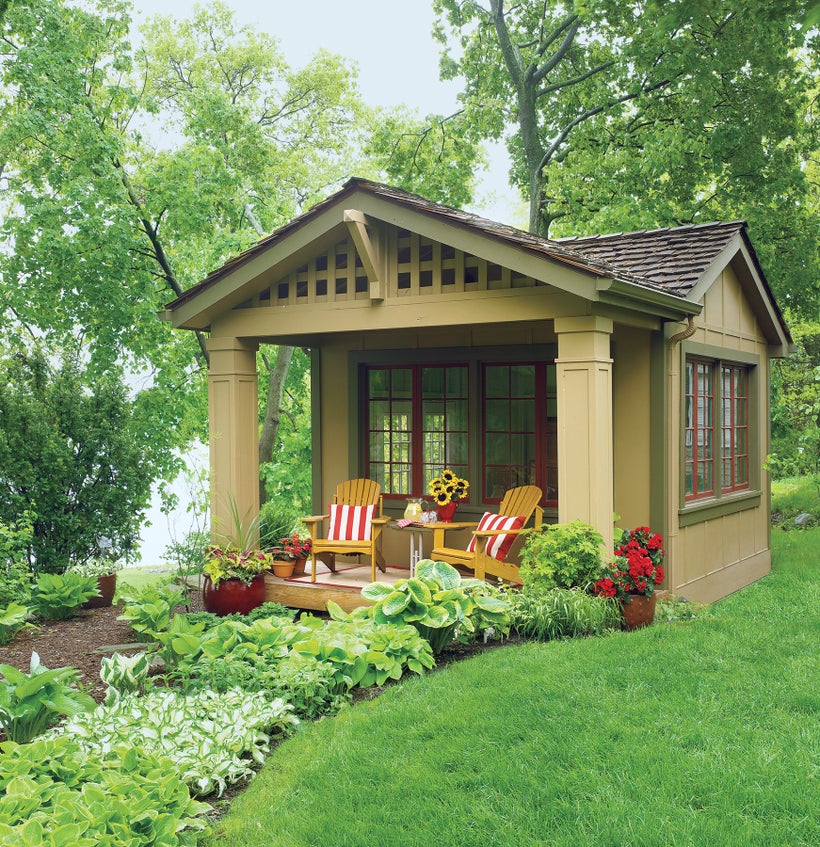 Lynn Boughton and her husband moved into their Brooklyn, MI home in 2001. They also inherited its sad, lonely shed. She saw that the outbuilding had potential as a focal point in the center of a leafy green host garden. She then mapped out a renovation plan, including lots of windows and salvaged materials; reusing old things is a passion of hers.
3. A Relaxing Garden Retreat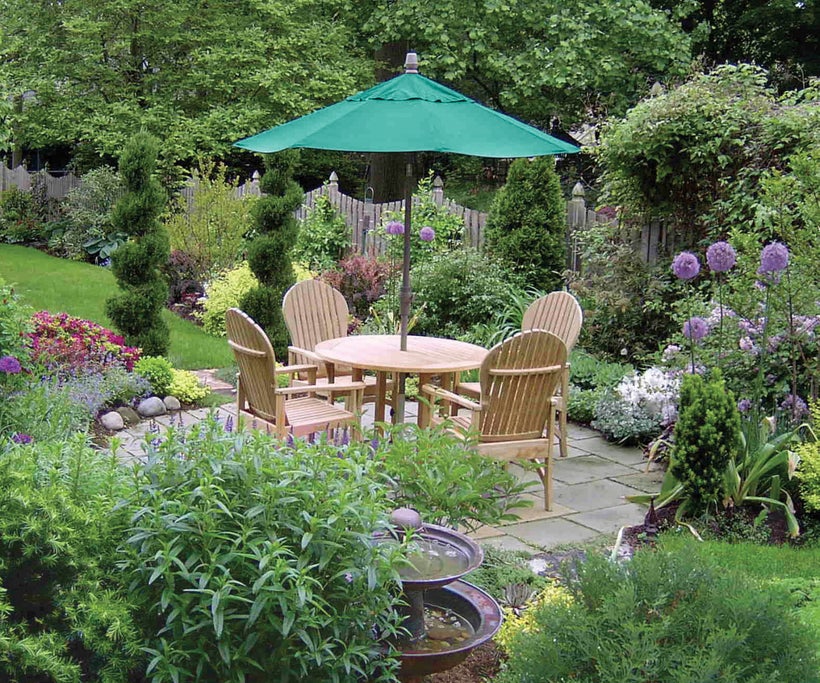 After a winter stuck inside renovating her 1890 farmhouse in Wyndmoor, Pennsylvania, TOH reader Maria Hasenecz was eager to head outdoors.
Maria needed a place to sit and dine outside, so she installed a circular flagstone patio near the back kitchen door. To size it right, she planned for a 42-inch table and four seats, with room to pull out the chairs and walk comfortably around them. Today it is surrounded by lush perennial gardens that extend all the way to the boundary fence.
4. Entertaining Paradise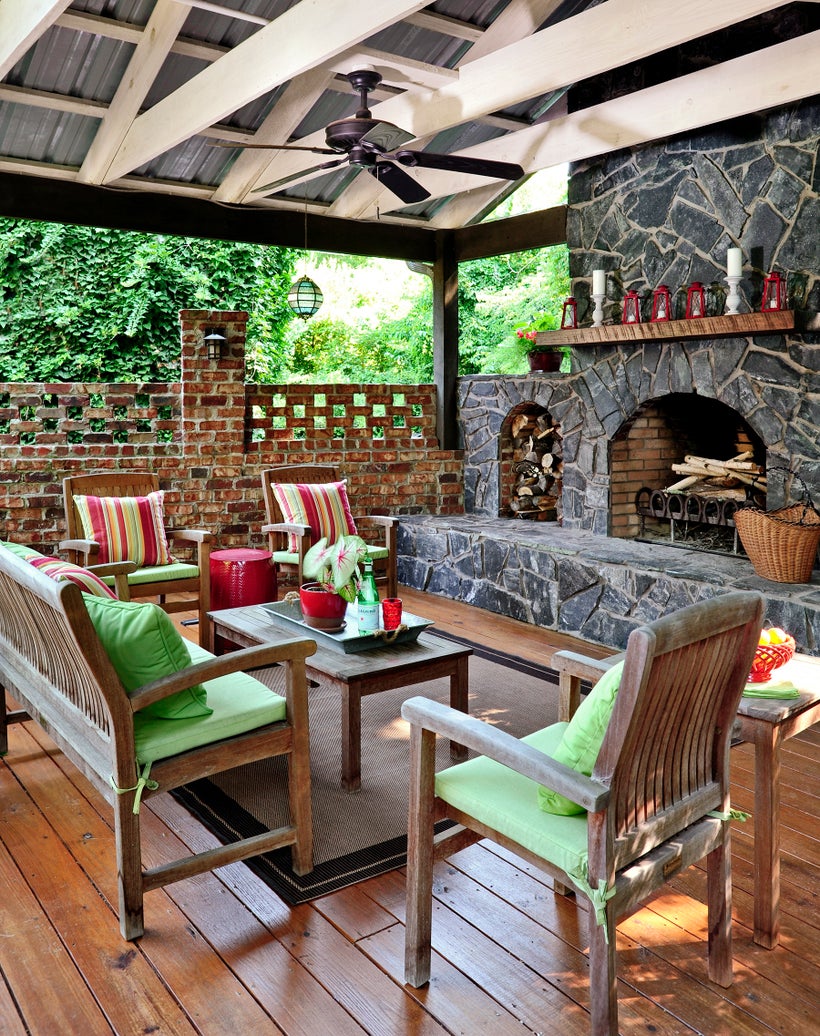 The quarter-acre lot behind John and Linda Marshall's 1946 home, in Statesville, NC had plenty of lawn but only a little patio with next to no seating. It also had plenty of eyesores, like sprawling shrubbery and a chain-link fence. The space was uninviting enough to keep the couple from enjoying it themselves, much less with friends. 
The Marshalls wanted an outdoor area to cook, eat, and relax in, as a family and with guests, so they met with a garden designer and a plan took shape. The outcome is a gorgeous deck and an open-air structure that is a three-season entertaining space.
5. A Secret Garden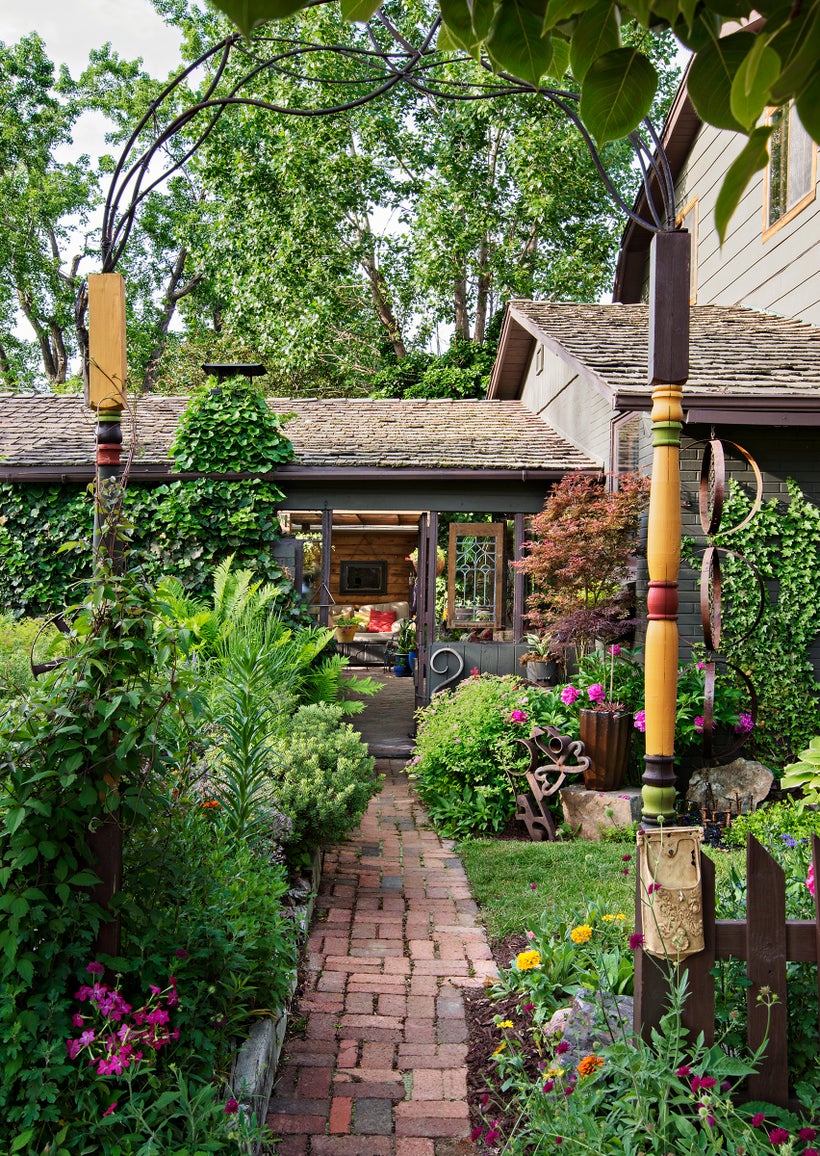 Holly Fliniau didn't really have a plan when she started landscaping her corner property in Denver, but what evolved could be a textbook example of good garden design. She created a series of "rooms" that flow into one another and yet each have a distinct sense of place. Vine-covered fences and arbors shield various seating areas from the streets but don't come across as unfriendly walls. And generous plantings on both sides of the sidewalks give neighbors plenty to enjoy as they walk by on their way to the neighborhood park. 
6. Backyard Rose Garden Paradise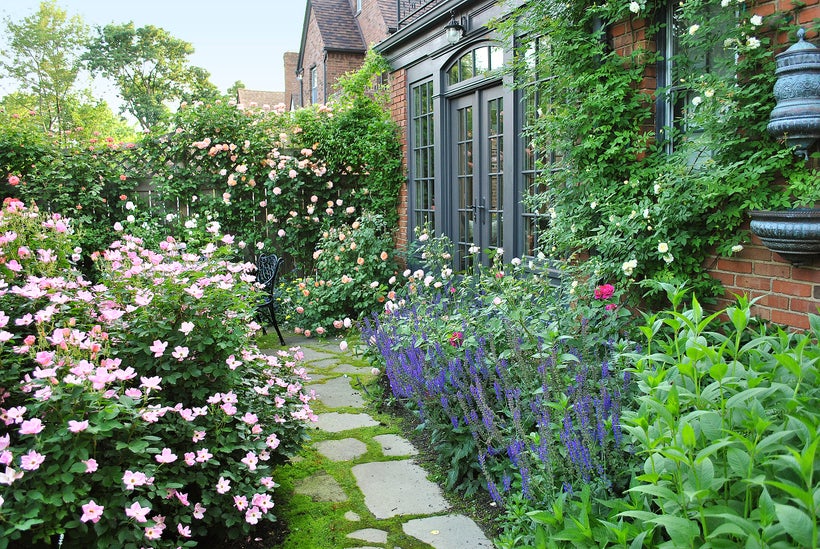 On the way to swapping turf for cottage-style plantings, this self-taught gardener discovered a passion for her new pastime
Seven years ago, Corky Thacker was a gardening novice, though you'd never know it from the looks of her yard today. Back then, she and her boyfriend, Michael O'Brien, were too consumed with renovating their 1930s Tudor Revival house to worry much about their green space. It wasn't until the next-door neighbors piped up about unkempt shrubs scratching their cars that the couple turned their attention outdoors. The privet hedge along the side yard would have to go, which got Corky thinking about what could take its place. 
7. A Charming Garden With Planter's Punch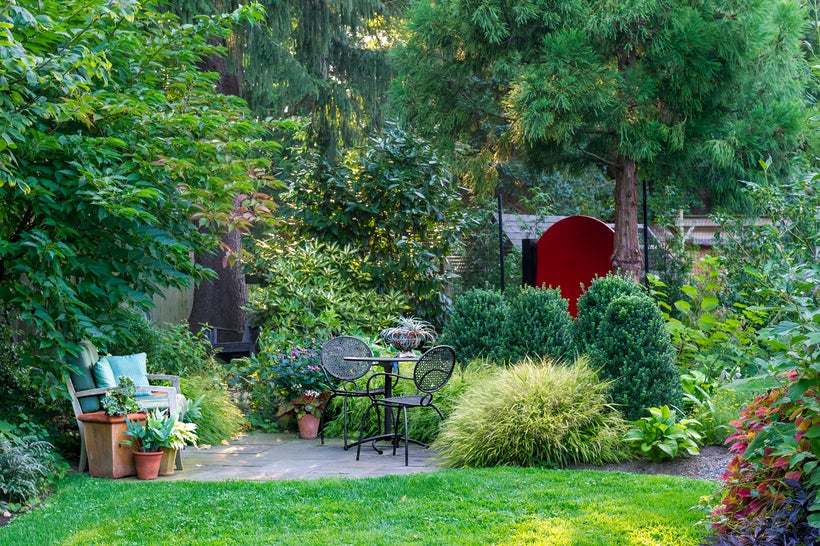 Familiar plants such as daffodils, hostas, and ornamental grasses bring texture and movement to stark winter scenes. Such plants are loved because they're beautiful, reliable, and mostly carefree. But take a stroll through the garden of Andrew Bunting, and you'll likely come away inspired to try something new. 
As curator of The Scott Arboretum of Swarthmore College, a 300-acre campus outside of Philadelphia that doubles as a public garden, Andrew is charged with showcasing thousands of unusual plants. And as you might expect, a career spent tending to rare collections has influenced his choices at home, too. See how he artfully mixes familiar favorites with more unusual plants in this charming garden.
This post was published on the now-closed HuffPost Contributor platform. Contributors control their own work and posted freely to our site. If you need to flag this entry as abusive,
send us an email
.