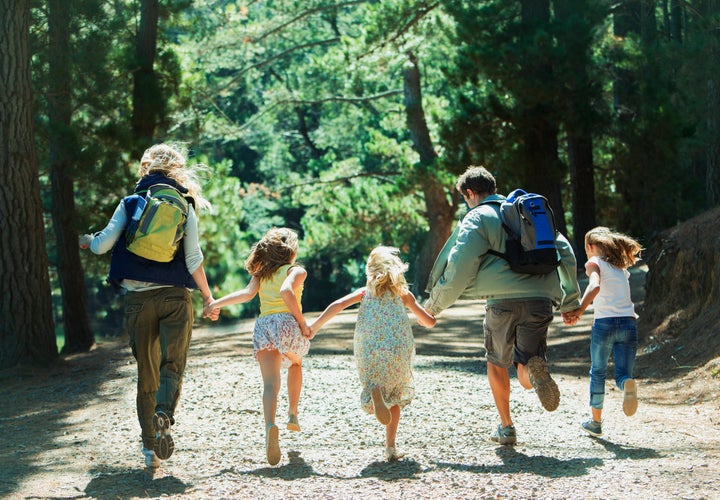 As part of our Blended Family Friday series, each week we spotlight a different stepfamily to learn how they've worked to bring their two families together. Our hope is that by telling their stories, we'll bring you closer to blended family bliss in your own life! Want to share your family's story? Email us at divorce@huffingtonpost.com.
Stephanie Christie has always been a fan of planning ahead -- something that has definitely come in handy now that she's raising a big blended family.
"When you have six kids who live in multiple households, there is no other choice but to plan ahead," Christie, who works in early childhood education, told The Huffington Post recently.
Below, the Michigan-based mom tells us more about her blended family.
Hi Stephanie. Please introduce us to your family.
There are eight of us, nine if you include our dog. My husband Paul, me and our six children. Paul's biological kids are Isaiah (14), Elijah (12) and Sienna (9). My biological kids are James (8) and Jordan (7). Paul and I have one child together: Noah, who is 3. Paul and I have been together nearly five years now. We were married on New Year's Eve in 2011.
What are some of the biggest challenges of blended family life?
The biggest challenges we've faced is making sure that we do everything for everyone. It's a daily struggle. We constantly have to make sure that we are on the same page as parents. Some decisions, of course, we can make on our own, but for others we have to consult with many different people. There are a lot of hands in the pot at all times. Scheduling and planning can be a big challenge. We have to plan many things months in advance just to be sure that we can have all six kids there for big events like parties, weddings and vacations.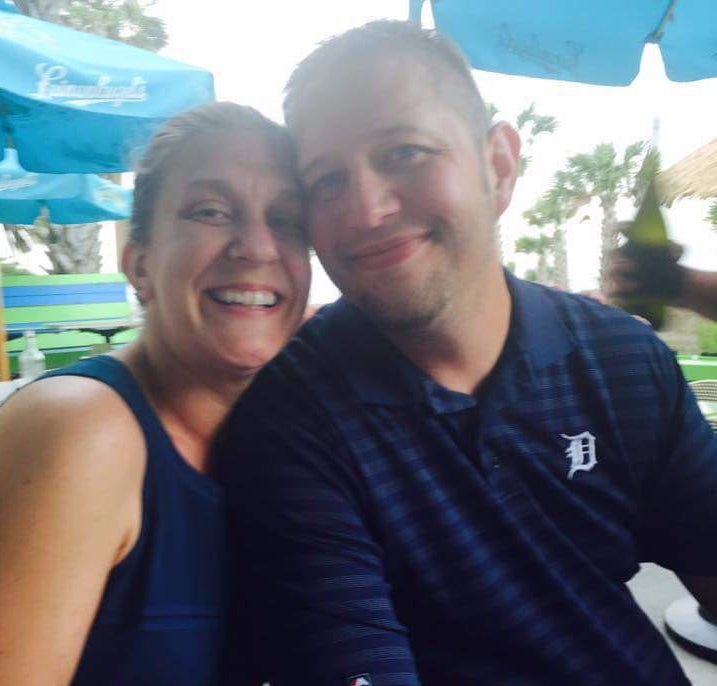 What's the best thing about being part of a stepfamily?
The love, hands down, the love. There are so many people who love all of our children. It doesn't matter how they were brought together in this crazy life, all that matters is that they are here. Multiple grandparents, a ton of aunts, uncles and cousins. These kids are never lonely. We have a house full of love and laughter -- and arguments of course, too.
How do you deal with stress in your household?
I try to make sure that we are always a step ahead. Doing things with all eight of us takes a lot of time, energy and money. So I try to beat the stress by being prepared! Then when things change at the last minute, a monkey wrench gets thrown into our plans. It's Paul that helps keep the stress down. He is way more calm and understanding then I am. He usually lets me have a minute to freak out and then helps me calm down so we can figure everything out.
What makes you proudest of your family?
That there are no "steps" in our family. Paul and I very rarely refer to the kids as his and hers --- only in instances like this when someone asks us to break it down! I have six kids, Paul has six kids and all of our children have five brothers and sisters. We are all part of our family and we all take full ownership over one another. From day one, they have started a bond that can now never be broken.
What advice do you have for other blended families who feel like a peaceful family dynamic is out of reach?
It takes time. Not everything is going to click right away. You have to give each parent and each child their space to figure out what is right for them. You do not have to understand why the parents in the other households do things the way that they do, you just have to respect and accept it. Don't push and it will all happen in its own time!
Related
Before You Go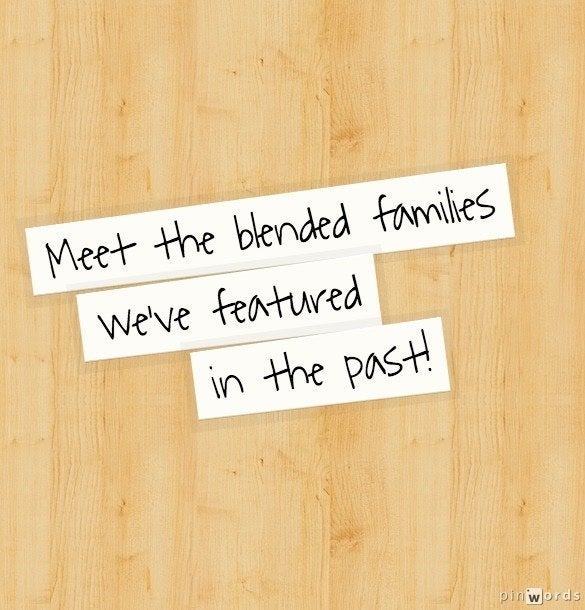 Blended Family Friday