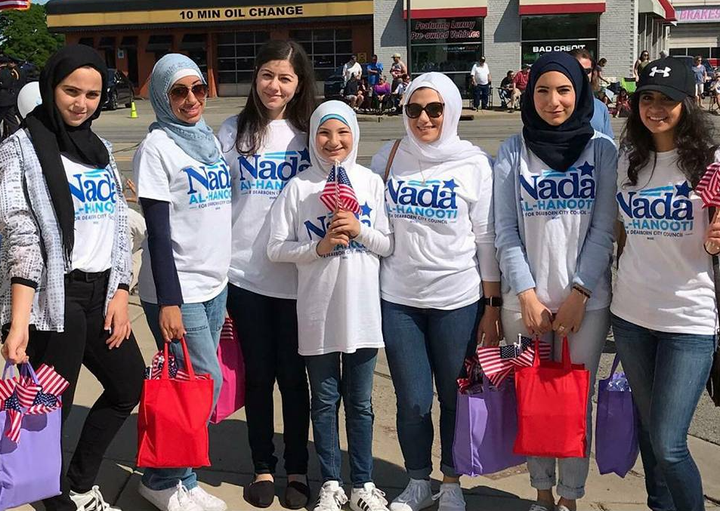 Last week, House Democrats announced the creation of the Future Forum Foundation to engage disenchanted millennials. The group has pledged to increase financial stability of young Americans by addressing the student debt crisis and the changing nature of work.
As a millennial who runs an organization dedicated to electing more young people to office, it's encouraging to see politicians take our generation – and the challenges we face – seriously. The foundation is already working with businesses. It also needs to the input of young people who are already stepping up, running for office, and creating the new leadership we so desperately need.
Like many Americans, millennials were demoralized by the 2016 elections, and on November 9th, it would have been easy for us to say, "screw it." After all, the system has never really worked for us. We're the first generation in modern memory to be economically worse off than our parents. For those of us who went to college, we're paying off an average of $37,000 each in student loan debt – only to live at home and work unpaid internships in the hopes of someday finding a stable job. We're putting off buying houses, getting married, and having children not only because we value our independence, but because we can't afford these major milestones.
Donald Trump's win could have just set off another instance of millennial disengagement. After all, we came out of a bitter Democratic primary disenchanted, only to have Secretary Clinton win the popular vote but lose the election. We could have decided that electoral politics is just one more American institution that doesn't work for us.  But instead, we became more engaged than ever.
We held one of the biggest marches in past 50 years. We are calling our representatives and senators at unprecedented rates. And now, we are running for office.
I run an organization called LaunchProgress, which supports and funds young progressive candidates running for state and local office to build a progressive bench. This year, we received twice as many endorsement applications from millennial candidates than we have at any time in the past. Instead of stepping back, young people are stepping up. The candidates we're working with are doing the hard work of knocking on doors, raising money, and talking to voters – even though many of them are still single, renting, and paying down student loans.
Take, for example, Pierce Freelon, an artist and professor running for mayor of Durham. He's in a band. He's also running to protect affordable housing and defend Durham's reputation as an inclusive city. Or Nada Al-Hanooti, who just graduated with a degree in Women's and Gender Studies. At 26, this young Palestinian-American woman is running for City Council in her hometown of Dearborn, working to solve the problems of air pollution from the local steel plant and invest in public services. Or Aryeh Alex, an environmental organizer whose Ohio hometown has been ravaged by the opioid epidemic, and who is running to make sure his community gets the government services it needs.
LaunchProgress is working with Pierce, Nada, and Aryeh to help them run, win, and make our country better.
It's encouraging to see House Democrats focus on millennials with the Future Forum Foundation. But young people are running because it's become more and more clear to us that Boomers are not going to solve the major problems facing our community. We don't need to wait our turn to start making the change we know our country needs.
Calling all HuffPost superfans!
Sign up for membership to become a founding member and help shape HuffPost's next chapter