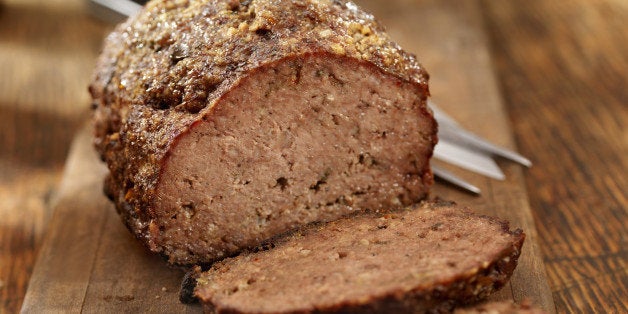 The month of June reminds me of my father. Though he was not born, nor did he die during this month, it reminds me of him is because June is when many of us celebrate fatherhood. This year, Father's Day falls on Sunday, June 21. It is also the day of summer solstice. My father died on December 21, 1991, the winter solstice, which seemed appropriate, because he deeply disliked winter.
It is difficult to lose someone we love. As Elizabeth Bishop says in her poem, "One Art": "So many things seem filled with the intent to be lost." It's even harder for baby boomers who feel as if they are becoming the ones with the guiding light for younger generations. The transition to being the family elder seems to have happened rather quickly. As a result, it's a good time to examine our parents' legacies. I look back at my father's life and I see the transformation of a man who survived the Holocaust and emigrated to the United States and how his life was changed. I note how, regardless of the trials and tribulations of war, he managed to always be a positive man who looked at the glass as half full, always thankful for his life, even though he lost most of his family in Dachau. I am honored to carry his life force inside of me, along with his deep desire to make others happy.
While some people might believe that we should honor loved ones every day, it's nice to have a special day put aside to celebrate and to highlight the role and influence of fathers in our lives and in society as a whole. Typically, this holiday is celebrated on the third Thursday in June.
During the holiday celebrations, it's a good time to turn to writing about deceased loved ones. Last year, I dedicated this poem to my father; a summary of who he was and the parts of him which continue to live inside of me.
You had this radiant smile
and handshake to fracture a bone
a giving heart
void of bad intention,
even risking tossing the shirt
off your back to the beggar on the street.
As a child I sat on the borders of
Rockefeller Center as you taught
Paul Newman to skate every Sunday
morning in the place where they called
you 'Mr. Mark' because they couldn't
pronounce your long European last name.
We'd return home for steak and
whipped potatoes and then
vanilla pudding, your favorite meal
before your bedtime snack of
pumpernickel bread with a smear
of cream cheese.
In the morning I eyed you sitting
in the corner diner
as your flattered waitresses
making them giggle with your charm,
as they poured you steamy coffee in
the same seat each day, the same
place I saw grandma for the very last time.
Now more than two decades since your passing,
I miss you more than ever and relish
each moment in which your
spirit encircles me. I still talk to you
each day -- you -- the only person who
loved me unconditionally.
I shall be forever warmed by you.
For many years after my father's passing, I sent flowers to his grave site, thanking him for being such an amazing father. As a writer, I also wrote and continue to write him letters or poems telling him how much I miss him and what everyone in the family is doing. I think this is a great ritual, one that I also share with the participants in my writing workshops.
I believe that if you love someone who has passed away, it's important to honor them in a way which would make them proud and/or happy. On days that remind you of them, it is a nice gesture to do things which they would like to do or see. My dad was very kind, passionate and generous. He also loved a good home-cooked meal, so to honor him on Father's Day or his birthday; I serve his favorite meal -- meatloaf, mashed potatoes and vanilla pudding.
Being a storyteller is one way to keep the family legacy alive, and that's why writers have such poignant roles in society. Even if you are not a writer, this month, to honor your father, whether he is alive or has passed away, consider writing him a letter. If you do not know your father or there is another important male role model in your life, then you might want to write a letter to that person. Showing gratitude and recognition is important both for ourselves and the possible recipient. The important thing is that we keep in touch with our inner voice and feelings through the written word. I hope you enjoy this day, wherever it calls you and whatever you do!
Popular in the Community