We just turned a corner on the year and right now, we know that a lot of you are reviewing your plans to save more money this year?
Even if you have lapsed on your goals to save money this year, it is not late.
Everyday is a good day to start saving money and in today's post you will find a bunch of no-brainer ways for you to start doing so starting today.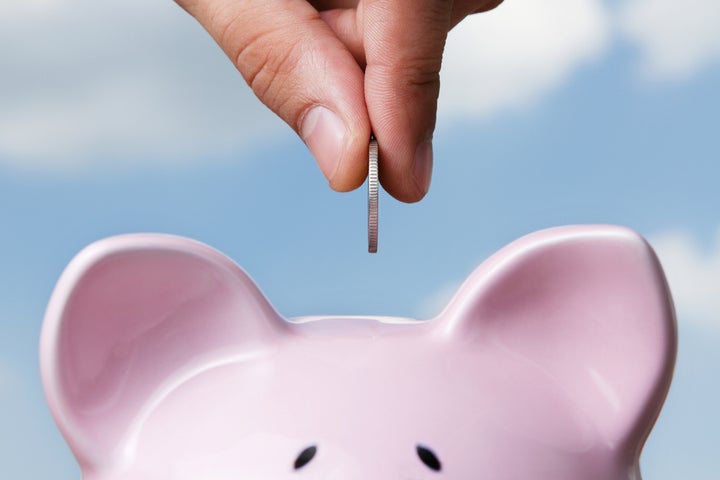 Negotiate Your Utility Bills
You might be overpaying your electric, gas, phone or internet bill.
Call or research the companies who handle these utilities and find out if there are plans where you can pay significantly less money and still get great service.
Electric and gas companies routinely have special plans based on your household income. It is worth looking into these to see if you qualify for a lower rate.
Are you really watching all those cable TV channels? Chances are you're not. Find out if there is a smaller, less expensive plan that only gives you the channels you watch frequently and switch to that plan instead. Or, even better, check out our full guide to cut your cable and still watch your favorite shows.
Start going through your cell phone bill with a fine tooth comb and make sure you know exactly what you are being charged for on the bill. If you don't understand a line item on the bill call up your company to get clarification or remove that feature if necessary. Alternatively, it might be time to switch your cell phone company altogether. Here's a list of the best cell phone plans to save money.
Avoid Late Fees (or call to cancel them)
Those $10-$25 late fees do add up. So it is imperative to pay credit card and utility bills on time.
However, we realize that life happens and that once or twice in a year, you might miss the payment deadline.
You can call your credit card or utility company and actually request to have that late fee forgiven.
Start An Automatic Deposit To A Separate Savings Account You Cannot Touch
If you have to think about doing something, it becomes harder. However, if you set up an automatic withdrawal of a specified amount of money to come out of your paycheck every single month into a high-yield interest savings account, before long, you will in fact surprise yourself.
Simply adding in $5 per week can add up over time, and soon you'll have a great savings nest egg for the future.
Make Your Side Hustle Money "Savings" Money
Already deep into the side hustle life? Instead of splurging with that money, how about turning a percentage of that money into "savings" money?
This way, you live off your regular salary entirely while your side hustle money feeds your future money.
Side hustling was one of my favorite ways to get out of student loan debt. Then, we used our side hustle income to save for our first house. Then, we paid off our car loan.
The bottom line is that side hustle money is a great tool to achieve your financial goals.
Take Advantage Of Free Customer Rewards
Grocery stores, airlines and even local businesses like nail salons and spas all have some free customer rewards or loyalty programs in place. Research and take advantage of as many as you can find.
If you don't know where to start, there is a new startup called Birch Finance that attempts to make this easy for you. They focus on credit card rewards, and they will help you earn the most rewards for your spending.
Make A List When You Go Shopping And Stick To It
It's easier said than done but if you can do the next 3 times you go shopping, you will do less impulse buying and be able to put that extra cash away.
There are lots of ways to make a shopping list. You can use an app, you can write it down with pen and paper, but the bottom line is - stick to it!
Use A Zero Budget System And Stick To It
Assign a "task" or event to every single dollar you earn. With a zero budget system, your income should be exactly equal to your expenses. This includes savings as well.
Thus, after you have paid rent, taken care of the bills , bought food, accounted for entertainment money etc, whatever is left over, should be designated as "savings".
If you're struggling to make your budget, there are many apps that can help. You Need A Budget (YNAB) is one of the most popular zero-budget apps available.
Try Homemade Entertainment
If you are trying to get super aggressive about saving, entertainment is something you will have to begin to look at.
A regular movie ticket now costs anywhere between $15-$20.
But that is not all we will do right ?
Factor in dinner before the movie and popcorn for during the movie and the bill for the night could easily hit $50 or more.
While we are in money-saving mode, how about some good old homemade entertainment?
Rent a movie to watch at home, decorate your table with candles to get that restaurant feel and pop your own corn.
Clear Out The Garage And Sell Those Items
Yard sales are always a summer/fall staple.
Consider selling items around your house that you have not used in years for some extra cash.
If you don't want to have a physical yard sale, you can set up "shop" on services like Craigslist, OfferUp and LetGo.
Plan Meals And Cook At Home
A single restaurant outing can easily cost $50 per person and truth be told, sometimes the food is not worth all that.
Plan your meals instead with that money and cook gourmet meals at home.
Buy Used Instead Of Brand New
It has never been easier to find used items you need locally.
Recently, Gee Nonterah from My Online Biz Journey mentions how she was looking for a 50ft HDMI cable. The price of this item at a popular electronic chain store was $70. A quick perusal of OfferUp showed someone selling the same cable (brand new and working) in her area for just $10.
Check Out Free Events In Your Locality
Home-made entertainment was mentioned earlier. If you are however stir crazy and really need to get out of the house, explore and attend free local events. You can find out about such events at the local library or on websites like Event Brite, Craigslist and Facebook.
Wrapping Up
There you go: a bunch of ideas for saving money you can start implementing right now.
Have you used any of these saving strategies? What other ways have you saved money recently?
Popular in the Community