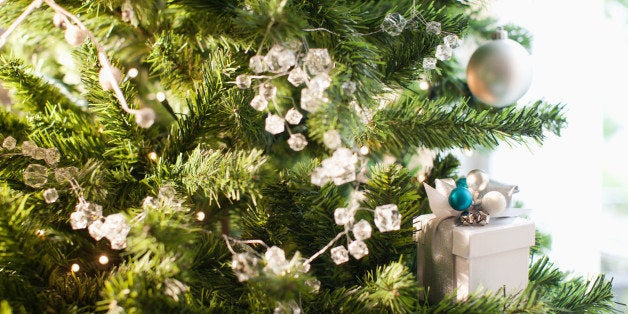 February typically means two things for school children: learning about George Washington's birthday and giving out Valentines. The truth is that the act of gift giving, especially the kind of gifts we give for our loved ones on Valentine's Day, hasn't really changed much since old G.W. was in office. Considering how far we've come in buying gifts with e-commerce and mobile orders, many online retailers are still offering customers outdated, centuries-old gift-giving options - a card and some wrapping paper -- presenting a missed opportunity for stronger personal connections and business success. 

Imagine gift-giving in the 18th century. The year is 1776 and you're offered two options when presenting a gift: gift wrapping and a gift note/card. Fast forward to 2016, after billions of dollars have been invested in the online retail sector, your options still remain the same. In fact, they're worse - over the past decade, the number of greeting cards sold in the U.S. has dropped from 6 billion to 5 billion annually, according to the Greeting Card Association. Packages often arrive with no clear indication of who sent them, with battered exteriors and anonymous markings. Who sent this? Did they order it themselves? Did they put any thought into this? Who should I thank?
This becomes especially problematic when it comes to corporate gift-gifting. Many businesses send gifts around the holidays or at the end of a successful campaign to other companies and business partners as a token of their appreciation. Often times, however, companies receive duplicates of the same gift from separate people, and the thoughtful gesture becomes another forgettable gift basket or bottle of wine in the pile.
To avoid these problems, and to help consumers help themselves, e-tailers need to look to technology to offer fun and easy ways to enhance their gift-giving (and gift-receiving) experiences. According to eMarketer, various studies show that e-commerce has risen drastically in the past year and is on track to continue stealing business from brick and mortar in 2016, growing to over $3.5 trillion within the next five years. With so many people making purchases online, smart e-tailers are modernizing their technology to become a one-stop shop for gifting, helping customers with everything from finding an idea for the gift to the purchase and delivery.
Some companies help customers take the guesswork out of gift-giving by allowing you to purchase an item -- a sweater, for example -- while sending an email to the recipient asking them their size and desired color. It helps the recipient get the gift he/she truly desires, and it saves on the cost and hassle of returns and exchanges. Others are doing interesting things with QR code scanning for a premium experience when the gift arrives. 
Whether a company's developing these technologies in-house or partnering with third-party solutions, e-tailers need to consider how they're going to separate themselves from the proverbial pack to offer the best customer experience and make online gift-giving as personal as a handwritten note -- and fast. With every passing Valentine's, Mother's, Father's, or You-Name-It Day is another missed opportunity to disrupt an age old market.
Calling all HuffPost superfans!
Sign up for membership to become a founding member and help shape HuffPost's next chapter