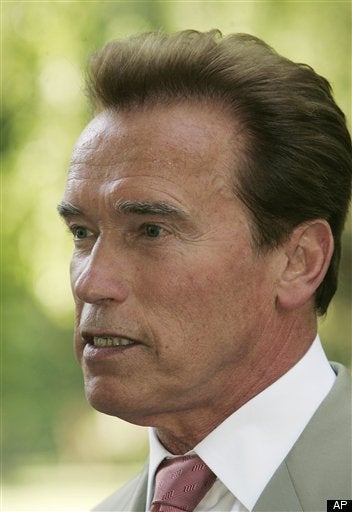 California has always seemed idyllic, cutting edge, a source of endless natural resources and opportunities. But our Golden State has been so mismanaged that it's, now, threatening to crash under its own weight. As the deadline to plug the 24 billion (yes, that's right 24 billion) dollar deficit in California passes and our renegade Governor Schwarznegger proposes deeper and deeper cuts, education including school closures and shorter semesters, health cuts to MediCal and the Childrens' Health Insurance Program, an increased gas tax (that should encourage tourism), four day work weeks (too bad if you needed the money), increased taxes, and a proposal to SHUT one of our greatest treasures, 224 of California's most beautiful and historic State Parks, including that one where the giant redwoods grow.
As a native and a conservationist, the idea that our California State Parks may not remain open past summer, has sent me off on a wild fury of exploration (not to mention a tirade at our Governor who we're sincerely glad will NOT BE BACK).
The polo matches at Will Rogers' State Park and the historic (now empty) stables have taken on new meaning, the myriad of trails and hidden pathways at Griffith Park (not to mention the caves featured in "Rebel Without a Cause") seem almost magical, the quiet oasis of Solstice Canyon Park in Malibu which is finally open again following damage in the 2007 fire seems to beckon us each week-end.
Forget that I have a plan. If I had my way, they would start to create childrens' programs in all the parks, give Suzanne Goin a restaurant concession, open a hot dog stand, sell cotton candy, for goodness sakes and take a commission, and California Parks Caps with deer and mountain lions embroidered on their rims, revitalize the stables, put in pony rides, sell souvenirs (yes, I think a snowball with a redwood and an eagle in it, could sell, especially if it was for a good cause), offer wedding services, anything to keep these extraordinary facilities open and active...but no one wants to hear a plan.
At least no one in Sacramento does, or about as much as they want to hear the one where we put in tax credits for film which was a no-brainer. I heard about a film last week that is set in Tokyo and Los Angeles and you know where they're thinking about shooting? Detroit. Because Michigan has tax credits for film.
So, I did what I could, at the door, anyway, I bought a year-long pass for parking (good at most State Parks). I visit. I take my family on hikes. I pray that someone will look up the original Will Rogers' deed and ascertain that we don't really have the right to shut that park. And I, also, find it curious that two of the parks that are on the "endangered' list are in Arnold Schwarznegger's backyard - Will Roger's State Park in Brentwood and Governor's Mansion State Historic Park in Sacramento. What's he planning to do - throw private parties there?
If a school or a medical facility or a State Park in your neighborhood is on the "endangered" list, we'd love to hear how you feel about it. Please comment below.

Related
Popular in the Community