When we last wrote for the Huffington Post back in 2013, Bounce Imaging was focused on the exciting possibilities that were being created for developing cool new hardware products, highlighting improvements in rapid prototyping and startup ecosystem partners like MassChallenge and the Harvard Innovation Lab that made our company possible. Now, as we write again in 2015 in the context of the Verizon Powerful Answers Award, we can reflect a bit on the challenging realities of moving from prototype to production and on the exciting opportunities available for increasingly connected devices through 4G and the cloud.
On the tech side, our Bounce Imaging Explorer, a throwable omnidirectional camera and sensor sphere for first responders, has evolved to now allow users to watch/record continuous, 360-degree-video-in-all-directions right on their Android or iOS app. Google's wonderful Cardboard project now means that users can even see inside a dangerous from our camera's perspective in virtual reality with just their smartphone and a $5 dollar cardboard viewing unit. The algorithms we've developed - the fastest/most efficient in the world for creating truly omnidirectional panoramic video - may also have exciting applications in the consumer VR space that we're only starting to explore.
At the same time, we've had to learn a lot about what it takes from building a few prototypes in a lab to being able to produce at scale. Two years of field testing taught us that putting your technology in the hands of field users is both an exciting opportunity to find new applications and a chance to find new ways for things to go wrong. If your customer says it has to go through a window - you have to ruggedize it to go through a window!
The challenges have been worth it, however, as we are now generating revenue and getting units into the field with first responders of all types. But as with any start-up, even these successes don't mean we can afford to stand still.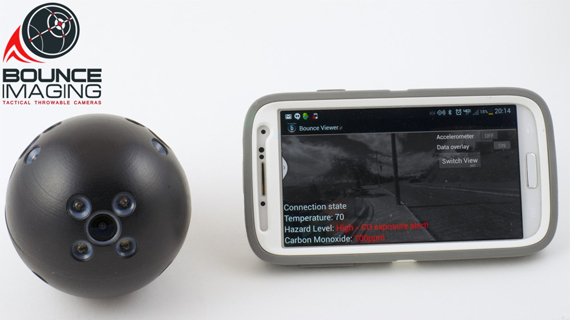 It is in that context that we're particularly thrilled be a winner at the Verizon Powerful Answers Award. 4G and cloud connectivity are opening amazing new opportunities for connected devices. For example, to date we've been limited in range by the connection between our first responder's tablet and the hotspot created by our camera devices themselves. With 4G access, we now have prototypes that can repeat (and record) that omnidirectional video through the cloud to users 1000 miles away, allowing a search & rescue expert in New York to be standing "inside" a collapsed structure in Alaska and remotely providing guidance to workers on the ground. We hope in the coming months to extend this to consumer applications, allowing that cousin that could not make it to your wedding to attend remotely over VR and feel like they're with you -in real-time - as you recite your vows. We're thrilled to have the support of Verizon as we explore these possibilities for first-responders and beyond.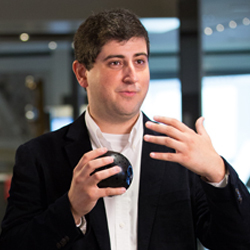 Francisco Aguilar, CEO at Bounce Imaging

The Powerful Answers Award is a multi-million dollar challenge for entrepreneurs, companies and innovators worldwide to provide innovative solutions to the world's biggest problems. In it's third year, Powerful Answers Award is excited as ever to share stories of the people behind the technologies leaving a positive impact in three areas: transportation, emergency response and the Internet of Things. For more information, visit here.
REAL LIFE. REAL NEWS. REAL VOICES.
Help us tell more of the stories that matter from voices that too often remain unheard.