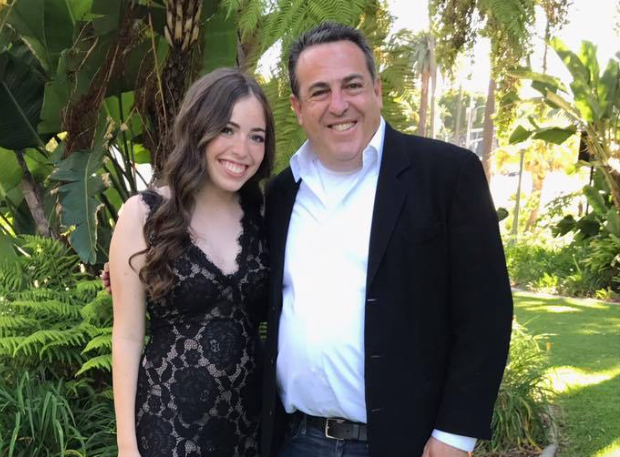 I'm just going to come out and say it: College drop-off for my daughter is now less than a month away. I'm told. And I'm fine. Seriously. No I'm not sobbing like an Italian widow watching the first ten minutes of Up. I don't even know why you'd say that.
Alright, maybe I cried once in the writers' room today while pondering her departure. Maybe twice. Okay, 3 times. But no more than 4. Five at the max.
Sure, I could lie and say I'm a laid-back dad. I'm too busy boogie boarding and listening to Terrapin Station to even have time to check a calendar. But no one will believe me, especially anyone who's ever met me. Even if it were true, there'd be no mistaking the house full of Target bags that signify future dorm assembly. Or the double alarms we set to not miss course-selection day.
Yep, the first day of college is coming. And in the words of Billy Jack "there ain't a damn thing I can do about it." He said it before roundhouse kicking a bunch of townies. But the same feeling of painful inevitability still applies.
Because as anyone who's ever seen me try to deliver a bat mitzvah speech can tell you, I was dreading this pre-college summer before we ever even left the delivery room. Remember, I'm the guy who thinks Toy Story 3 is sadder than The Killing Fields.
And yet, even with 18 years of foreboding in my arsenal, something miraculous has happened this summer. I've seen our girl Sammy probably more than anytime since I used to push her on the swings at Roxbury Park. And needless to say, that wasn't a year ago.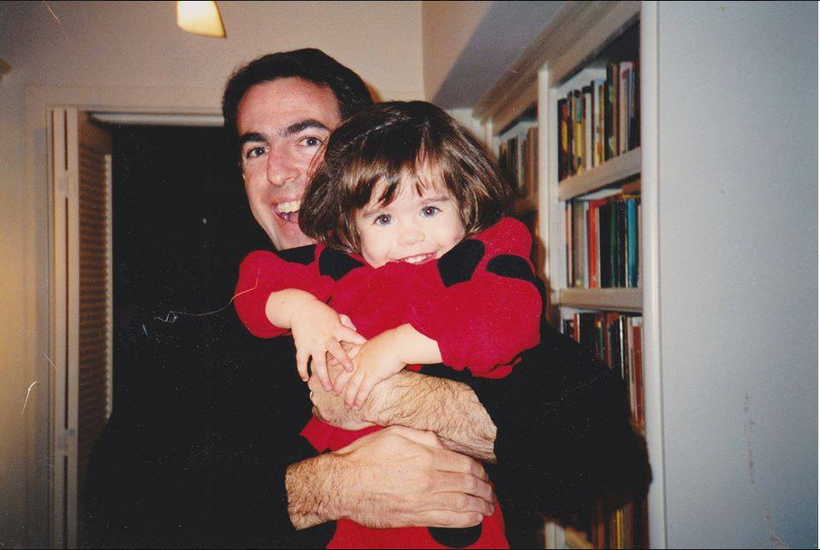 If you've ever had a teenager or seen a sitcom featuring 40 year-olds playing teenagers, you know that you can often go what seems like years without seeing them. Between school and friends and parties, a teenage daughter can seem more like an occasional boarder with a Eurail pass. And when she is home, the door is likely to be shut 5 out of every 4 times. Like the befuddled, heavyset dad on all tv shows, I've had to have my wife explain to me that this is normal. That we'd be exponentially more concerned if she wasn't out all the time with friends. Yes, rationally of course it makes sense. But as someone who once carried her around the Westside in a Baby Bjorn, it doesn't mean it didn't secretly once in a while.
Which has made this summer all the more astonishing. My daughter's still seeing friends and going to parties. But this is the first summer in many that she didn't go far away to camp or summer school. Instead, she's very much around. That bedroom door is more open than not. Suddenly, our two cats aren't the only ones joining Beth and I on the couch.
We have turned Sammy on to the guilty joys of The Bachelorette. And we've rekindled her long-dormant interest in the power dynamics of Big Brother (and Big Brother After Dark). She's joined us for a Cuban lunch and an Indian dinner. She even suggested we go to a Dodger game. We reminded her that his was a "sporting event," involving teams and balls and players— and she still wanted to come.
With her younger brother gone for eight weeks at sleepaway camp, this summer has oddly and unexpectedly felt like a last hurrah for the Original 3. Like we've come full circle to where it all began. It almost feels a little like the nesting we did before welcoming her into our lives, many many summers ago.
So, yes, drop-off day is less than a month away. And perhaps she needed this as much as we did. Maybe she needed to come home one last time before going away. Maybe, subconsciously, she needed to fill her emotional tank once more before taking off for exciting new adventures.
Whatever it is, and I'm technically not a psychiatrist, this summer has been a gift. I know I'll be sad when Sammy moves away. I'll be a wreck when I walk out of that dorm room. Of course I will. But I also know that after this summer, I'll be leaving with my tank totally full.
Calling all HuffPost superfans!
Sign up for membership to become a founding member and help shape HuffPost's next chapter
This post was published on the now-closed HuffPost Contributor platform. Contributors control their own work and posted freely to our site. If you need to flag this entry as abusive,
send us an email
.