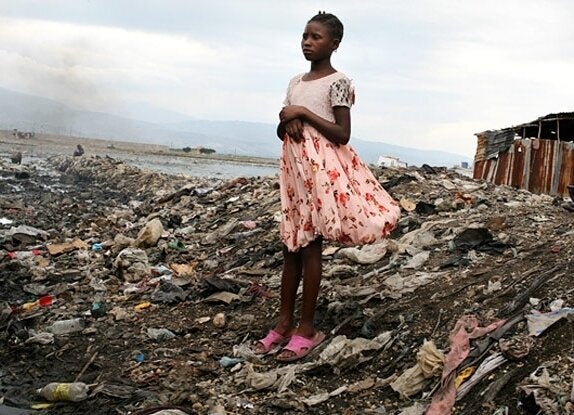 Upon the conclusion of the UN's major summit on the Millennium Development Goals, we are pleased to share the following statement that has been jointly signed by our friends and colleagues around the world.
- Johann Olav Koss & John W McArthur
This week world leaders are gathering at the United Nations for the last major check-point summit on the Millennium Development Goals (MDG) before the 2015 deadline. The Goals were set by world leaders a decade ago at the Millennium Summit, and they have spurred great progress in tackling the challenges of extreme poverty around the world. Bill Gates has called them "the best idea for focusing the world on fighting global poverty that [he has] ever seen."
At this important juncture, we call on world leaders to fulfill their MDG commitments through clear, practical, targeted, and measurable initiatives, matched by clear points of accountability and transparency for ensuring successes and challenges can be understood by all. At the same time, we recognize that the MDGs require leadership from all segments of the global community, not just governments. The world is ever more interconnected, and ever more able to leverage the ingenuity and efforts of individuals, companies, and non-governmental organizations from all corners of the globe in tackling the challenges of extreme poverty.
Recognizing the opportunity and responsibility that everyone has to contribute to the Goals, we have all agreed to make our own practical, measurable, and time-bound MDG pledges -- whether through direct implementation, public advocacy, or the mobilization of financial support. These pledges are not a substitute for government action, but we hope they will make real contributions to the achievement of the Goals. Moreover, we hope that our range of pledges, from small to large, will help spur others to make their own MDG pledges. Such commitments can be particularly important in spurring momentum amidst global sentiments of economic strain.
Our MDG pledges are all published on the new website www.mdgpledges.org . We encourage others around the world to join this public registry by making their own MDG pledges, and in turn sharing them with members of their community and encouraging friends and colleagues to do the same. With five years to go, we pledge our own best efforts to work with communities around the world to help ensure the MDGs are achieved.
Alberto C. VollmerAndy FreireAyla GokselFrancois P ChampagneDaniel LubetzkyDavid McWilliamsEsther Duflo (Director, Abdul Latif Jameel Poverty Action Lab)Jennifer Corriero (Co-Founder, TakingItGlobal)Jo Cox (Director Maternal Mortality Campaign)Johann Koss (President and CEO, Right To Play)John BattelleJohn W McArthur (CEO, Millennium Promise Alliance)Kate Roberts (Vice President, PSI)Kristin J Forbes (Professor, MIT-Sloan School of ManagementMack Gill (President, SunGard Global Services)Marco De La Rosa (CEO, AES Dominicana)Michael Kremer (Professor of Economics, Harvard University)Mina Al-OraibiMuna AbuSulayman (Secretary General, Alwaleed Bin Talal Foundation) Nancy Lublin (CEO, DoSomething.org)Henrik NaujoksNikolay Pryanishnikov Orzala Ashraf NematPatrick McWhinneySalimah Y EbrahimVuyo Jack (Africa Empowered)
Related
Popular in the Community