Tarot decks comprise 78 cards, each representing a different archetype or experience. For centuries, people have turned to the cards for guidance and divination, employing a combination of intuition, self-reflection, and good old-fashioned magic to help navigate and make sense of the chaotic landscape of everyday life.
Many Tarot cards conjure associations with real people, whether intimate friends, historical figures, or fictional characters. This is, in part, how the images speak with relevance to our daily lives. Kings, for example, often refer to father figures or other masculine, dominant influences. Some Tarot readers, when describing The Hermit, a figure who removes himself from the outside world to seek enlightenment, compare him to Luke Skywalker.
Georgia-based artist and mental health counseling student Sarah Shipman began making connections between Tarot cards and people they seemed to represent ― specifically, badass women. A longtime devotee of The Tarot, Shipman had been binging on history-centric podcasts when she first started making the associations, jotting down the women's names that popped into her head when she drew certain cards.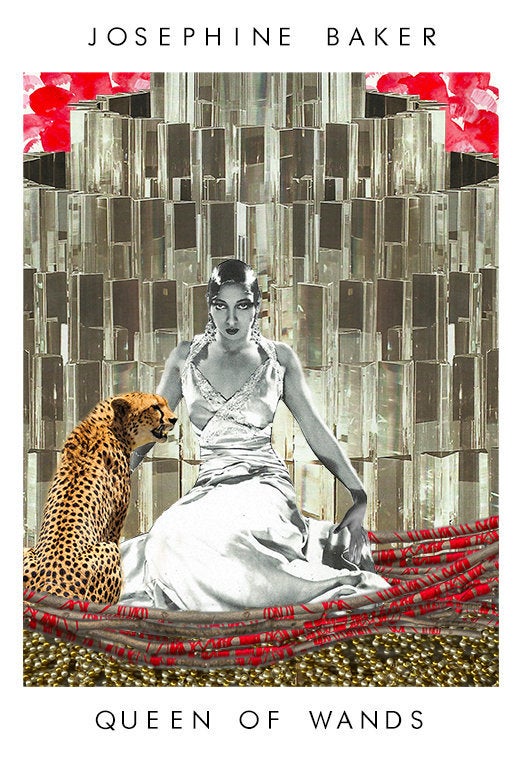 At first these women were the few iconic heroines to make it into the male-dominated, mainstream history books ― figures like Joan of Arc, Emily Dickinson, and Harriet Tubman. But the more obsessed Shipman became with women-centric history, the more lesser-known sheroes she discovered, women who embodied in spirit and passion certain qualities valued in the Tarot.
These women include Hildegard of Bingen, a German Benedictine abbess, writer, composer, philosopher, and Christian mystic; and Maria Tallchief, considered by many to be America's first major prima ballerina, herself a Native American. "Learning about them really became a vehicle for me to process and appreciate my own emotions, and myself in general, really, in a new and fresh way," Shipman explained to The Huffington Post.
"My process consists of researching hundreds of women, reading about their lives, and even reaching out to them if they're still living," she continued. "Usually, the more I learn, it becomes really clear which Tarot card they should be. Sometimes it feels like they 'tell' me. I don't really believe that's what's going on, but there are moments when I suddenly know, with great certainty, which card goes with a particular person, and I definitely didn't know a second before."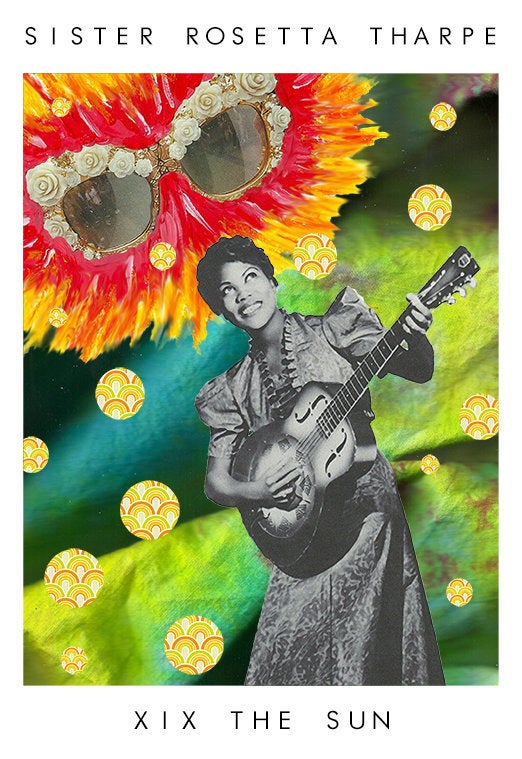 Shipman doesn't quite remember the moment she decided to combine her interests in Tarot and women's history, her artistic talent providing the link between them. However, the taxing climate of the presidential campaign was the final push she needed. Incensed by the misogyny and mediocrity displayed by President-elect Donald Trump and his supporters, Shipman resolved to channel her energy into a deck that celebrated the power of women, a deck she called "Our Tarot."
"Expecting Clinton to win the election, I was planning on launching Our Tarot as a kind of celebration of the big strides women were making in general ― not to say Clinton being elected would've undone or resolved bigotry," Shipman said. "But then Nov. 8 happened. I felt, and maybe still feel, like it doesn't matter how hard women work. If there's some guy screaming over us, we won't achieve our dreams."
Combining her interests in art, history, Tarot, and feminism, and using her anger as a creative spark, Shipman created a singular Tarot deck that doubles as a work of art. Each card pays homage to an influential feminist hero ― whether a religious figure or a contemporary artist ― speaking to the magic that bubbles within a powerful woman.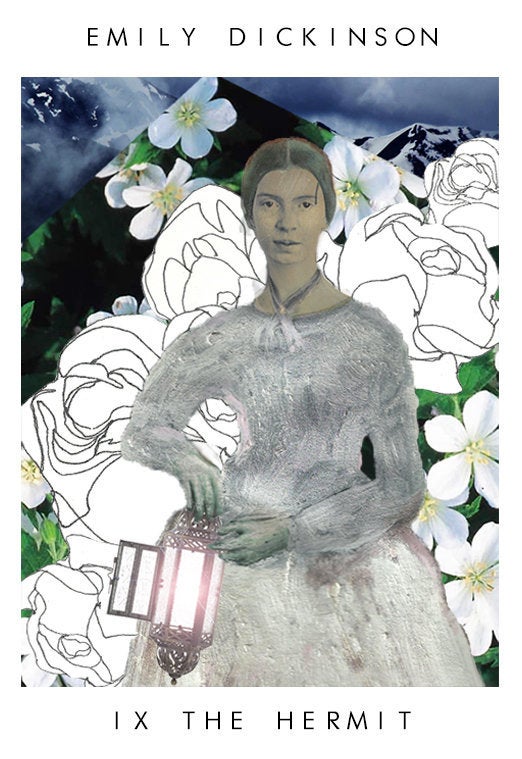 The stunning deck ― created through a multidisciplinary process combining drawing, painting, and collage ― honors a wide range of intersectional feminist champions.
For the Queen of Wands ― a symbol of fire, power, feminine energy, and magic ― she selected Josephine Baker. For The Sun ― which represents warmth, joy, and optimism ― she chose Sister Rosetta Tharpe, a gospel singer dubbed "the godmother of rock 'n' roll."
The single feature uniting all Shipman's chosen subjects is that they all identify as women. She stressed the importance of including a wide range of ethnicities, cultures, ages, abilities, careers, and sexualities within the deck, her only regret being that older generations could not freely associate with the gender they identified with.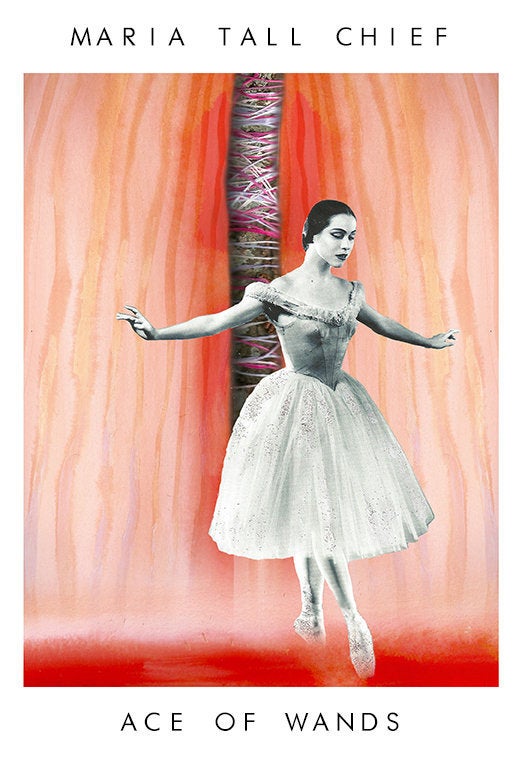 The most commonly used Tarot Deck, the Rider-Waite deck, was created by illustrator Pamela Colman Smith in the early 20th century. Her artwork was radical in its ability to embody the divine properties the cards were believed to possess, expressed through symbols and enchanting forms.
The cards' magical meanings were not hidden beneath the surface, out of reach for the average layman ― everything anyone needed to know about Tarot was right there, plainly enunciated through the images themselves.
Shipman's "Our Tarot" deck operates similarly; for those familiar with the women on the cards, their magical powers and the properties they possess match up pretty seamlessly with the historical symbolism of the cards. If you don't recognize the woman you chose, well, then the fun part begins.
"Making Our Tarot is how I can remind myself―and others―of the lives of 78 women who wouldn't go unnoticed and unheard," Shipman said. "In the wake of 2016, I need to get to know the strengths, achievements, weaknesses, and aspirations of these women, so I can better know my own. Researching these ladies, making the cards, and writing about the cards just feels like this big huge act of love for them and for myself, really."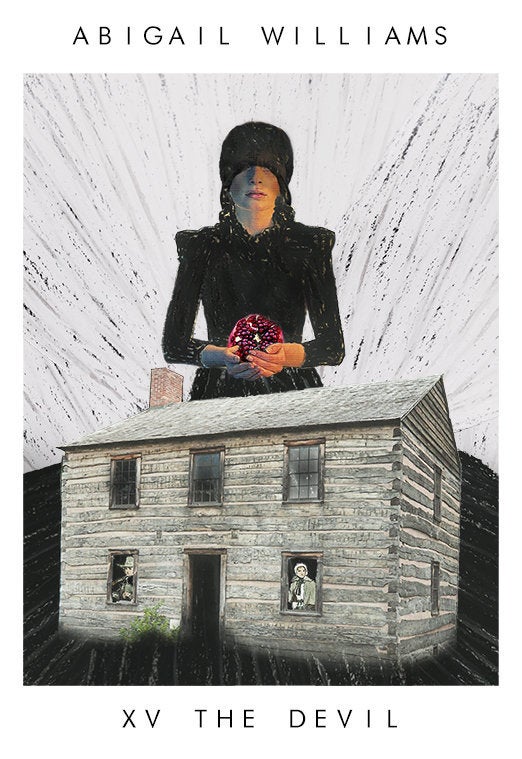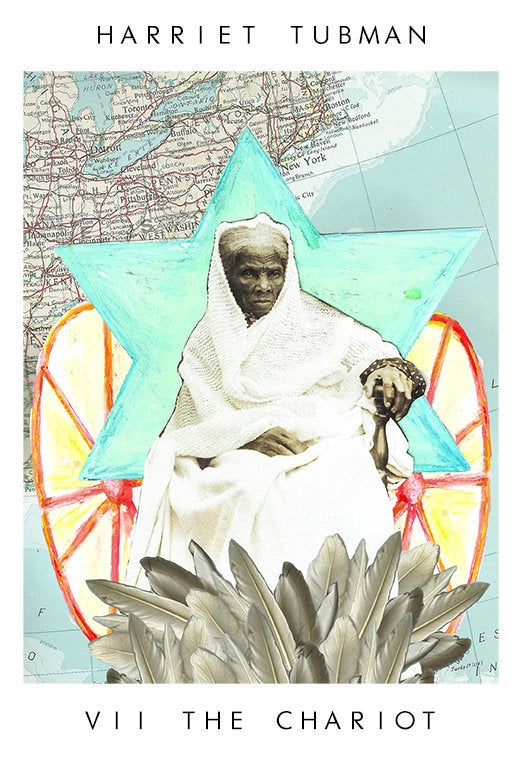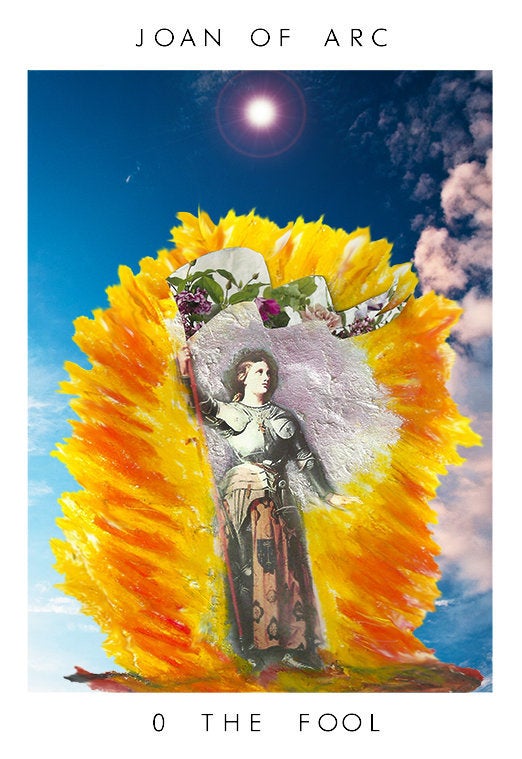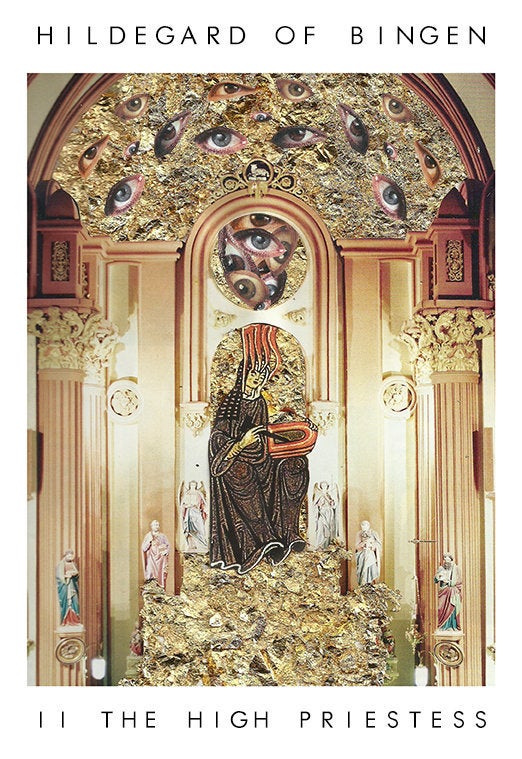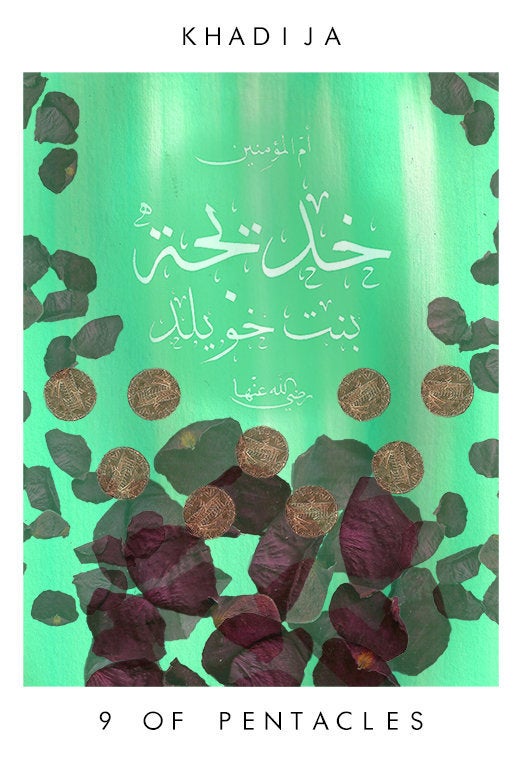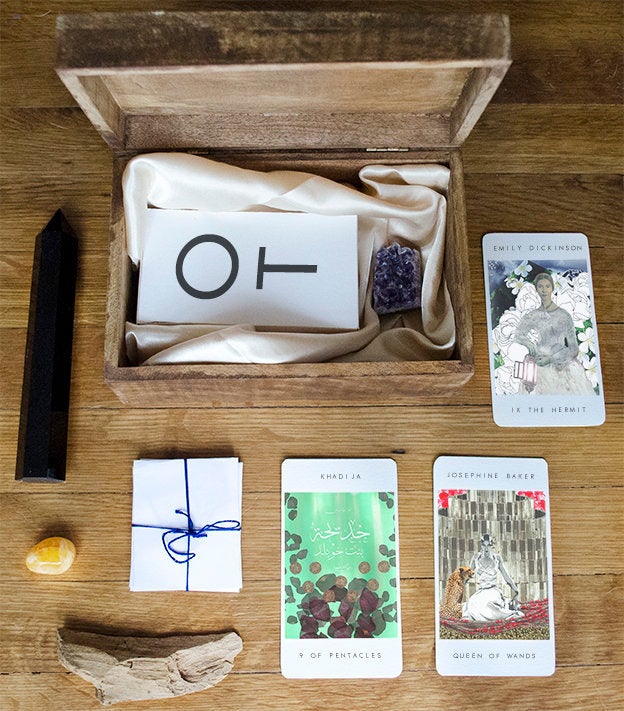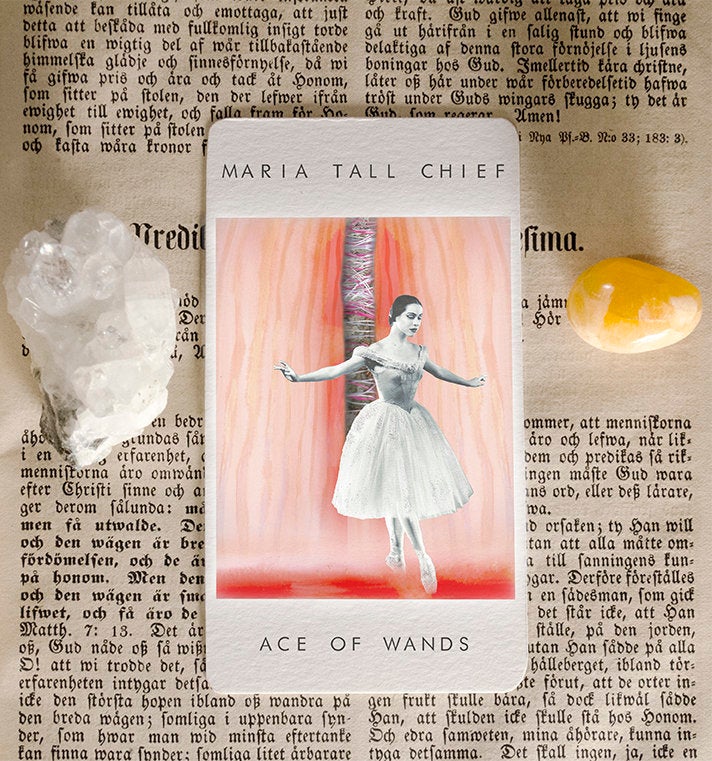 Before You Go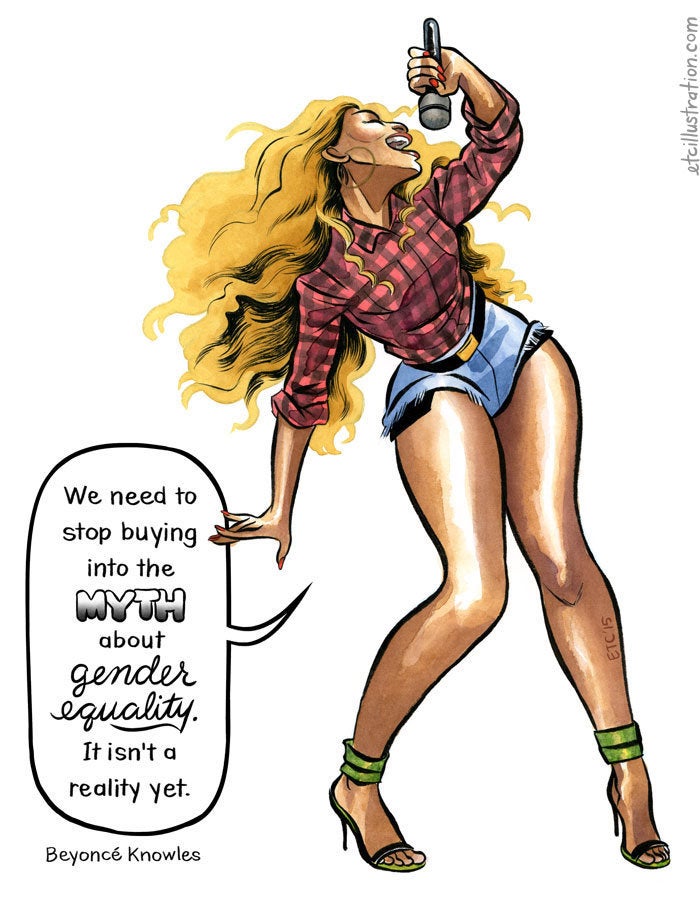 10 Women On Why Feminism Still Matters
Popular in the Community