We left Ranthambore National Park after a very impressive and fulfilling three nights. What an incredible time we had. Thank you to the entire Khem Villas staff for being so gracious and hospitable. So sad to leave but always excited for the next adventure. Ranthambore, or Sawai Madhopur, is the first of five cities in the state of Rajasthan we are visiting. Next up is Jaipur, the capital of Rajasthan, then Jaisalmer, Jodhpur and Udaipur. Lots of pur's. Sounds kind of sexy huh? Purrrrrrrrrrrrr.
Today was our second train excursion. It was scheduled to depart Sawai Madhopur at 1:40pm and arrive in Jaipur at 3:50pm. A nice, short two hour and ten minute ride. We were anxious to see how this one would go knowing our first experience was surprisingly positive, especially with all the horror stories we had previously heard. Did our luck run out? Were we going to be stranded at the train station with no cell service and nowhere to go? When you are in such foreign territory, it's hard not to think dramatically, hoping for the best yet preparing for the worst. But none of that negative energy was needed because everything went smoothly. Danesh dropped us off just in the perfect amount of time to find our platform, do some people watching, line up for our cabin and board the train (which was only fifteen minutes late, hallelujah). I don't know if we have an abundance of good karma stored up in our bank but traveling throughout this extensive country has gone exactly according to plan so far. Then again, we are only fifteen days into our trip and still have thirty five to go so maybe we shouldn't get too confident quite yet. Hopefully I didn't just jinx it.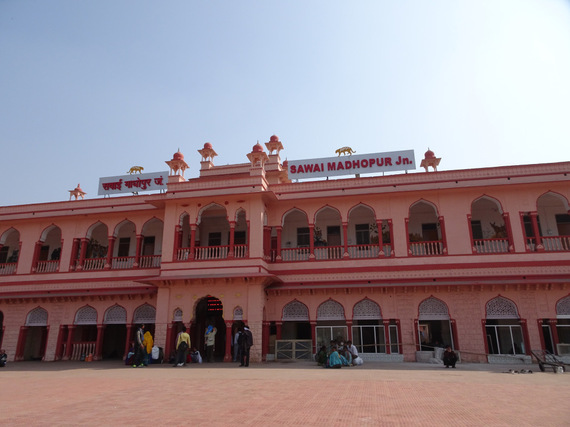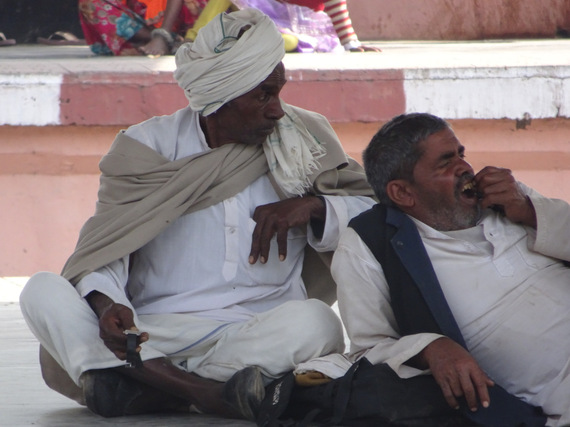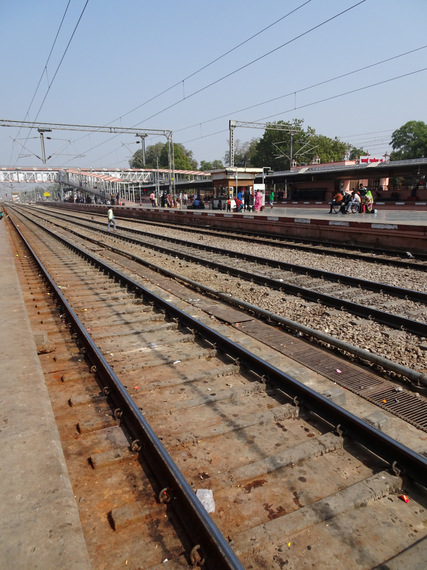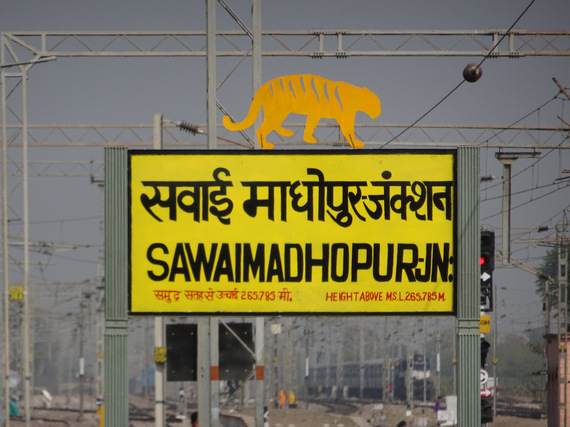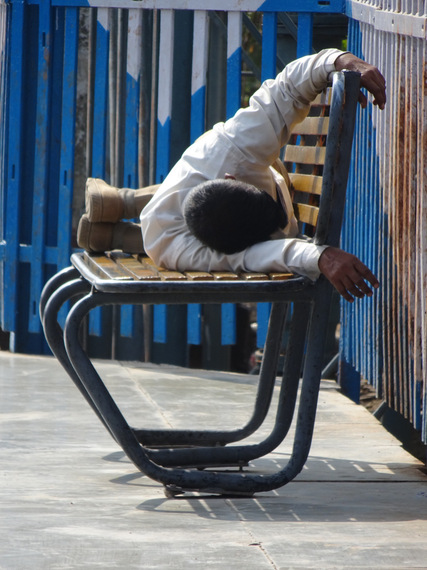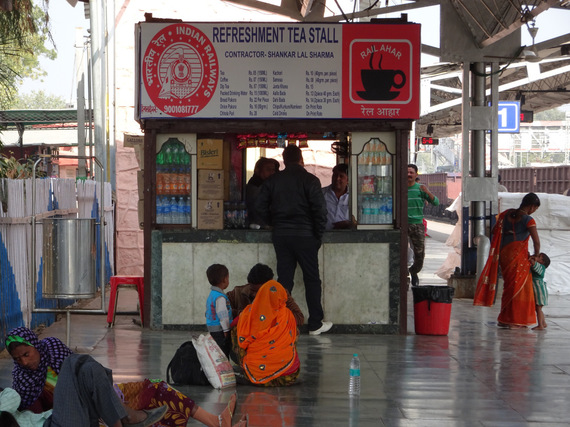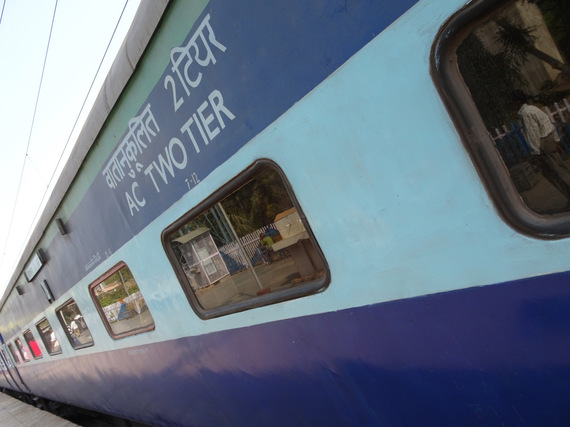 Our seats were 23 and 24, which was an upper bed and a lower bed. We just love each other so much that we didn't want to be on separate levels so we both sat on the lower bed. And this wasn't a California King size of a bed. It was small and real intimate.
Across from us was a local Indian family (a grandma, a grandpa and a grandson) who had been traveling for nearly twenty four hours on the same train, in the same location, most likely wearing the same clothes. Their final destination, just like us, was Jaipur but their occasion was for a wedding. Have you ever traveled forty eight hours roundtrip to attend a wedding for forty eight hours? That is deep, unconditional love right there. They were so nice too. The grandma offered us home cooked food but we politely declined. She spoke decent English and was asking us all sorts of questions. I like when people are interested in us because I'm always interested in them. Makes me feel a little less creepy I guess. And the grandson was in such awe to see white people. It was comforting to have them near. I wanted to crash the wedding they were going to because I'v heard Indian's can party. How fun would that be?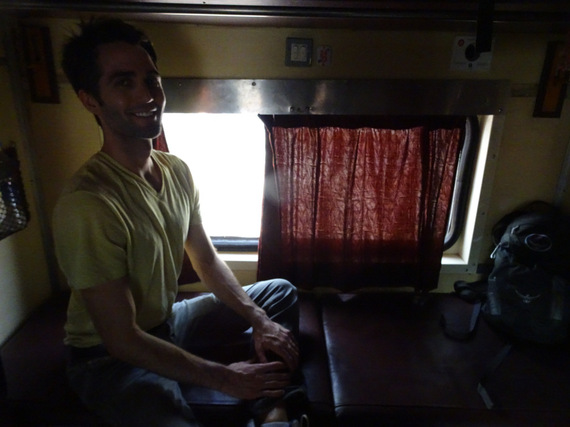 The first train ride from Bharatpur to Sawai Madhopur was at night so it was nice to be in daylight to see our surroundings. We both just gazed out the window and listened to music. The scenery was very rural with beautiful green gardens filled with bright, cheery, yellow flowers, herds of goats and cows and water buffalo and open fields of nothing. And yes, this photo was somewhat staged. Don't judge.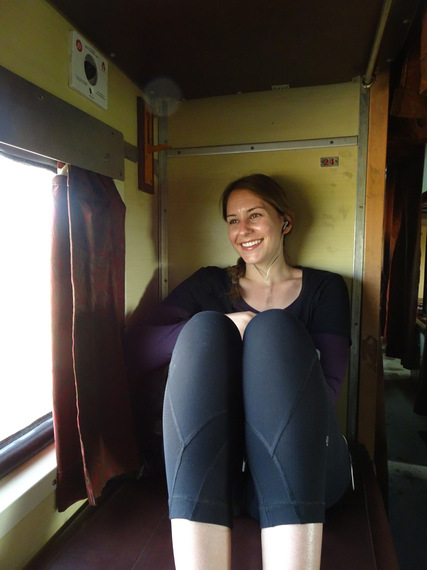 I had to use the bathroom for the first time, which I was trying to avoid but it was inevitable. It was smaller than an airplane bathroom, with just a hole. For men, this probably isn't a problem. Just aim and shoot. For women, it can definitely cause challenges, especially since the train tracks aren't the smoothest so you're continuously trying to hold your stance. The last thing you want to do is slip and fall. And trust me - it's slippery when wet because of everyone before you somehow missed. Eeewwwwwww. Cheers to my shoes for being such a good sport and not disowning me after that.
For two people that were so clean and germaphobic before this trip, we've had to leave all of those OCD habits back in the States. If we didn't, we would have never made it past the Delhi airport. It's so easy to be closed minded when it comes to change, but when you are forced for survival, you make it work. And luckily, we've made it work. Everything we we used to have convenientally at our fingertips and every routine we diligently performed each and every day has no existence anymore. But that's the beauty of traveling. Stepping out of your comfort zone, learning new things about yourself and each other, and adapting to the unfamiliar ways that soon become the familiar.
Around 4pm, we arrived at Jaipur Junction, walked a few minutes to the front of the station, ordered an Uber (which came to $.84, cha ching) and seven minutes later, we were at our "Central Location for Art Lovers" AirBnB. Two trains successfully down in the books. Easy breezy, Cover Girl. We are starting to feel like we've got the hang of this (somewhat). Go us.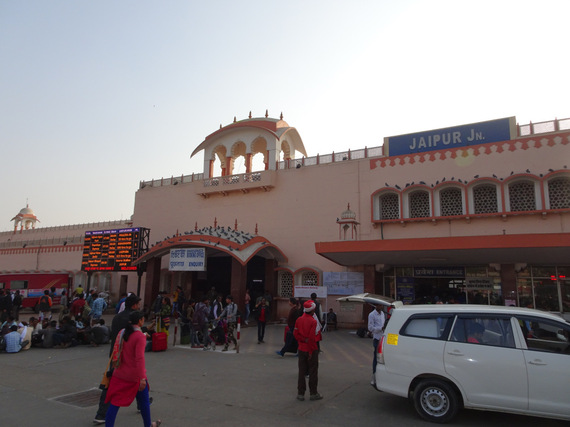 Welcome to the Pink City!
Share this:
TwitterFacebookGoogle
Author kimvinny2016Posted on February 2, 2016